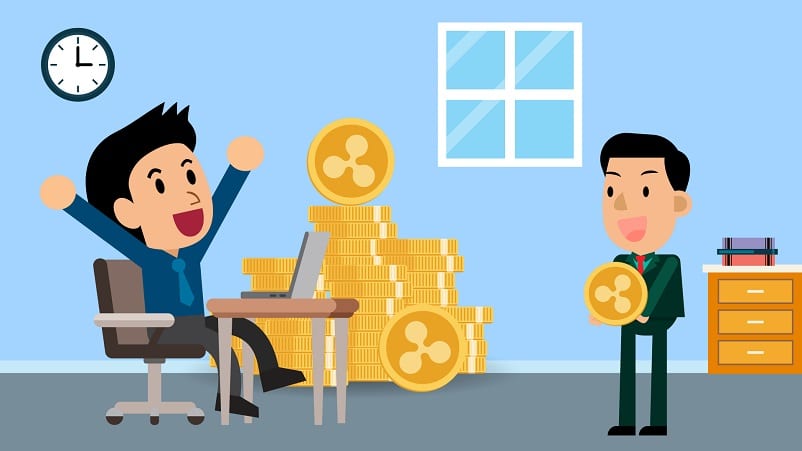 XRP gains 1.79% on the last day and touched $0.2546 in this period
Investors may find the next resting point for Ripple at $0.249
Ripple cryptocurrency has managed to get a yield of 1.79% on the last day. The value has been inflated from $0.2501 to $0.2546. There has been a moderate level of price fluctuations in this period. XRP coin may continue with this bullish trend in the medium-term.
Ripple Price Analysis
XRP price was at $0.2501 at the starting of the day, and over the initial one and a half hours, it was up by 3.64% and added $0.0091 to get placed at $0.2592. It was followed by a price fall of 4.82%. This fall happened gradually till 17:01 UTC. XRP price dropped from $0.2592 to $0.2467, the lowest for the day. Later, the currency tried to re-establish the momentum. Over the next 8 hours, it could fetch a 4.34% hike that helped Ripple coin to find its place near $0.2574.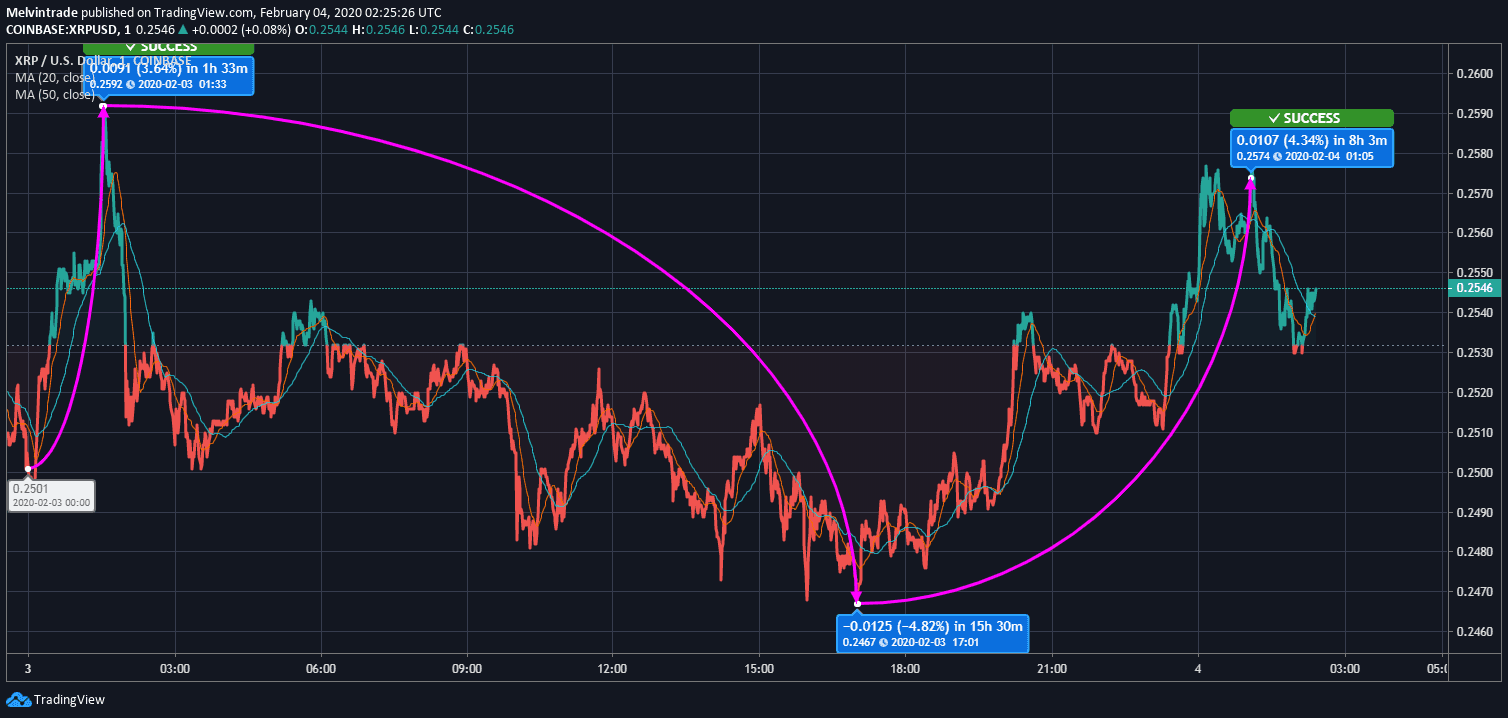 Ripple's current price has managed a marginal lead over its 50 days MA ($0.2539) and 20 days MA ($0.254). The currency is likely to stick to the current moderate movement, and as per the trend, investors may find the next stop around $0.245.
Resistance and Support Levels
R1: $0.2579, R2: $0.2612 and R3: $0.2661
S1: $0.2497, S2: $0.2448 and S3: $0.2415