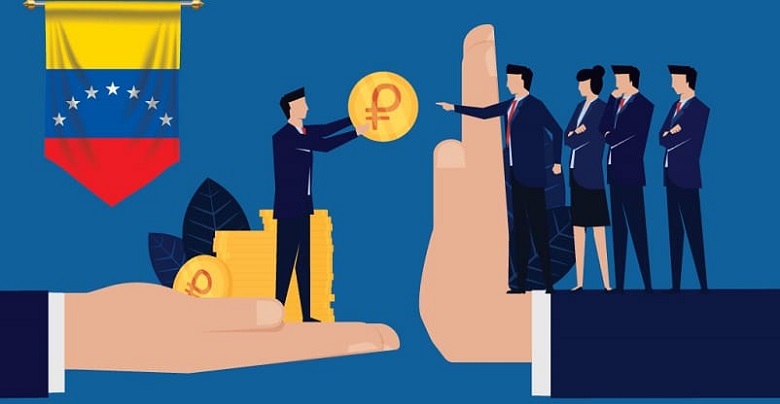 Since hyperinflation is causing major devaluation on liquidation of the crypto in the banks, retail merchants within Venezuela are rejecting to accept payments in Petro. On the other hand, the nation's government had again introduced price control inspectors to put pressure on stores to accept the state-issued digital currency by the country.
As per Tal Cual, the Venezuelan media platform, retail merchants in the country had discarded the petro as a method of payment. Also, the reports remark that traders who attempted to liquidate their petro, the bank of Venezuela, got devalued amounts of Bolivar.
One of the major reasons for the devaluation is because the central bank utilized the petro rate during the purchase. Moreover, while the Bolivar was losing its value close to 99 percent in 2019 alone, retail merchants are viewing their petro liquidated similar to that of "pennies on the dollar."
Further, retailers now effectively dumping the petro will be a blow to the government's objective of adopting the state-issued digital currency in the nation. From the beginning, the administration of Maduro had effectively tried to promote the Petro agenda which received a limited achievement.
Within a month after the delivery of petroaguinaldo, the bank of Venezuela had to suspend its operations of the digital currency forcefully because it had already used up the liquidity to exchange Petro.
The executive director of Consecomercio, Venezuela's National Council of Commerce and Services, Josefina Salvatierra, stated that traders who had accepted payments in Petro have undergone a risk of being unable to refill their stocks, about the huge hyperinflation in the nation.
According to a local report, Maria Carolina Uzcategui, previous president of Consecomercio, went so far to remark the cryptocurrency as a scam. Besides, Petro is a scam for the traders because what could be done at the starting of the year with the currency cannot be done during this time.
The delivery of petroaguinaldo (half petro) started on December 18 through its home platform, and the digital currency had been mentioned at 2.8 billion bolivars. When the traders started to condemn on January 2 that the bank of Venezuela had not reimbursed the amount for their sales, petro stood at 2.7.million bolivars; as of January 18, petro had reached 4.3 million bolivars.