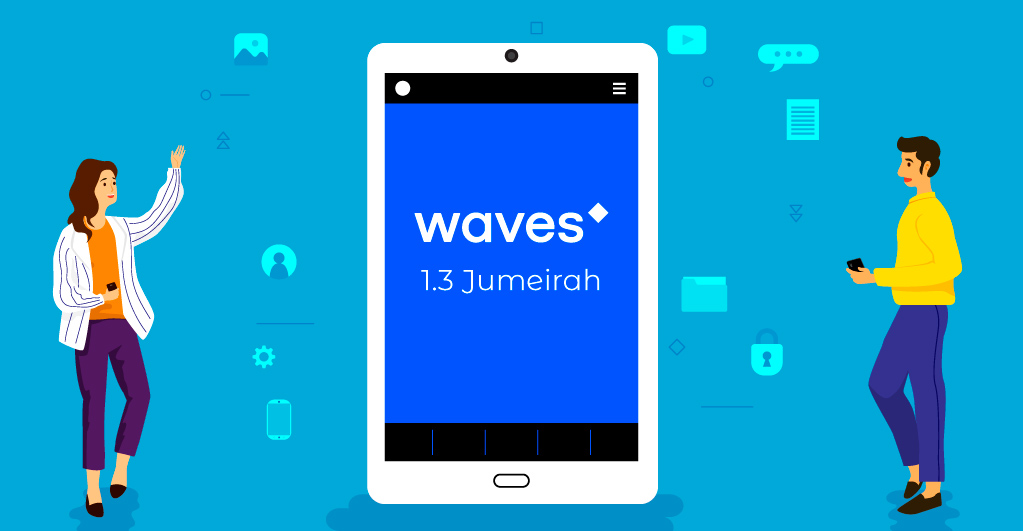 Waves continues the trend of naming its updates after beaches as the latest 1.3 node is named Jumeirah. Blockchain solutions are garnering global adoption, with DeFi and dApps scoring massive market success. With ventures like Waves supporting the industry with their updates and latest releases, the blockchain sector will maintain its momentum. Waves releasing its latest 1.3 node update, Jumeirah, will also help the DeFi industry flourish.
Launched back in 2016, Waves has played a crucial role in blockchain's global adoption. Its dApp development assisted in developing quality apps like Neutrino, Waves.Exchange, and Swop.Fi. The platform tends to name its node updates after beaches, as seen in the 1.2 node named Malibu.
Similarly, the 1.3 update Jumeirah is named after a famous beach in Dubai. Waves currently holds a TVL (total value locked) worth of 1.8 billion dollars in DeFi apps alone. Its massive success can be accounted to perks like:
No gas
Limited entry barriers
Fixed transaction charges
Ride – a smart contract language
Esteemed developer experience
Sasha Ivanov (Waves' Founder) posted a tweet announcing Waves breaching the 1 billion TVL without flash loans and cross-app calls. The platform is set to accept cross-app calls while maintaining its no-gas policy. Jumeirah, 1.3 node update will propose a user-friendly ecosystem where DeFi developers can experience cross-app calls and no-gas smart contracts.
Additionally, the update will be offering:
New functions to call smart functions directly via dApps
Strict variables with quick calculations
Increased number of attached payments and callable functions
Improved standard library for Ride – v5
Ride plays a crucial part behind Waves' success and the language getting a library update is huge.
With v5, Ride will offer:
Enhancement in smart contract code's leasing
Improved code creation logic
BigInt supporting large numbers via mathematical calculations
Even before the update, the market perceived Waves as the game-changer in the DeFi sector. However, the 1.3 update has cemented Waves' position even firmly. The update will certainly give rise to new and unseen growth opportunities for the DeFi sector.
Waves, the renowned open blockchain and development platform, recently released its 1.3 node update named Jumeirah. The release continues Waves' trend of naming its updates after beaches. Jumeirah will support cross-app calls for the first time while keeping Waves' policy of no gas. With new standard library support, the Waves 1.3 node is expected to help the DeFi sector comprehensively.