Blockchain News
Vietnam's TPBank Joins Ripple for High-speed Fund Transfers Using Blockchain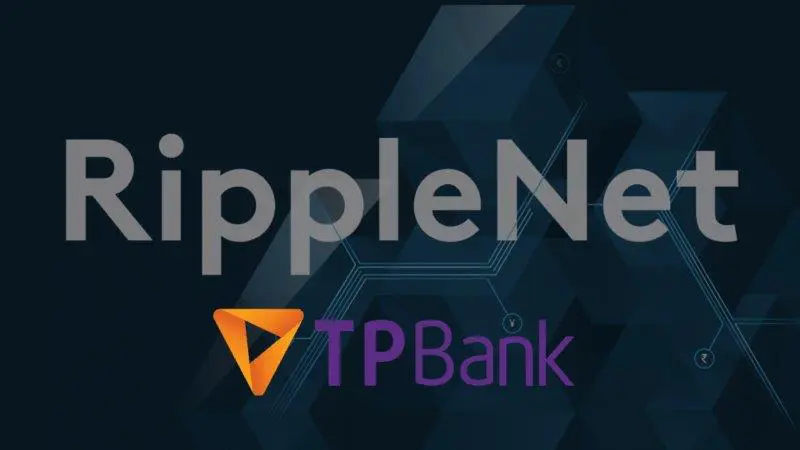 Vietnam's TPBank (Tien Phong Commercial Bank) has joined RippleNet to reduce transaction time for fund transfers from Japan to the TPBank account in Vietnam to a few minutes from a few hours it takes today.
Though the service will be available only for Japan, TPBank plans to expand it to South Korea in the future.
TPBank was established in 2008 and had assets worth $6 billion. It was the first bank in Vietnam to get approval for international money transfers. With the RippleNet partnership, it wants to cut down the time taken for money transfers.
RippleNet is a subsidiary of Ripple, which is a cryptocurrency exchange and remittance network that uses XRP. RippleNet uses distributed ledger technology for currency transfers. It immediately updates the status of any transaction on the blockchain for all the stakeholders to view. RippleNet will accept payment from customers in fiat currency, convert it to XRP and carry out the transaction. The bank, on the other end of the transaction, will reconvert the XRP into fiat currency and deposit the amount. Thus, the banks will get involved only at the start, and in the end, all the intermediate banking processes are harmlessly bypassed; thus, cutting transaction time drastically.
As RippleNet is based on blockchain, any transaction once entered cannot be altered or erased. Thus, the record is immutable. It is also transparent as a single record of transactions is maintained, which can be viewed by both the paying and receiving bank.
Over 200 financial institutions have partnered with RippleNet to date, and more are expected to join in the future.
Ripple had teamed up with SBI Holdings to create SBI Ripple Asia, which currently hosts several Asian banks.TP Bank had also announced it was working with SBI to use blockchain for international transactions.