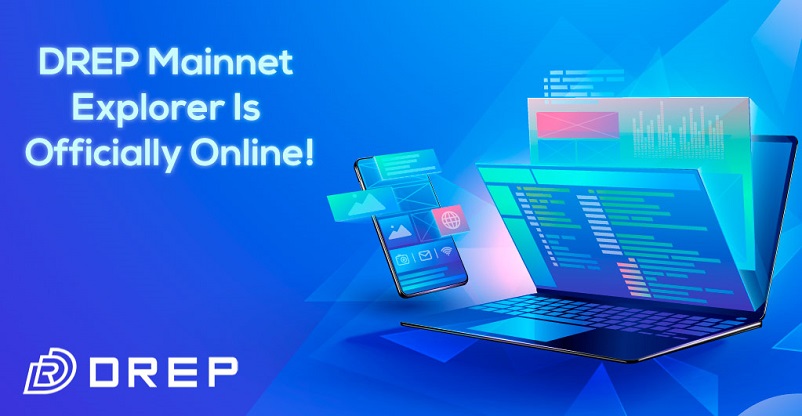 DREP has recently launched its explorer, which allows users to collect information on transactions, hashes, and blocks on its blockchain. This platform will help to propagate more transparency and authenticity in the business market, and hence, this development has been received with great enthusiasm by all stakeholders in the industry.
Finer Details
By using DREP explorer, one can easily explore all data, addresses, and nodes involved in the transactions. This access to data will enable you to do a comprehensive analysis, which, in turn, equips you with insightful information. As DREP stores values of transactions besides providing tools to users, getting access to activities on the blockchain is quite crucial and critical for making informed financial decisions.
Potential Benefits
One of the important reasons why this development is considered a game-changer in the blockchain domain is its expected contribution to enhancing transparency and authenticity in the segment. Take, for instance, examples of many unicorns that raise millions of dollars in funding, but soon after that, their value goes down, and they just vanish. The primary reason behind this is the lack of transparency in the financials of these companies.
It is also important to note that in most cases, investors don't have access to crucial data, and in the absence of credible information, it is very difficult to make the right kind of decisions. In the case of a venture capital scenario, only privileged ones have access to the information. It is an open secret; individuals will do everything to ensure the highest return on their investment.
Conclusion
This whole scenario can be changed with the help of blockchain technology. Thanks to the decentralized principle, the blockchain works, information is available to each and every investor. There is no hiding from the financial details, which means the investor's decision will be based on logic rather than intuition. DREP solution will help the industry get over the issues of authenticity and transparency, thereby helping the blockchain segment spread its adoption across business segments.