Verge News
Verge (XVG) Corrects its 30% Gains Over a Day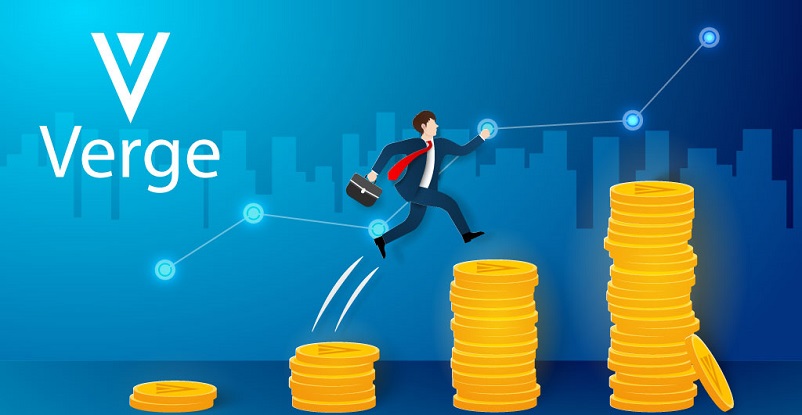 While the infamous Coronavirus has harmed us in every single way, it also has given a few pluses in terms of a by-product. Apart from cleaner air, which is temporary though, a world-level adoption of crypto is a benefit; and this has happened a little after the outbreak of this pandemic Coronavirus.
Lately, gigantic economies have started to look at the digital currencies in a very welcoming way. It can be anticipated that this is because of the current disturbance in the traditional markets due to the Coronavirus effects. Recently, South Korea has added its name in the list of such countries that are opening up their doors for cryptos to a certain extent.
The nation is going to have 13,000 ATMs, which will enable people to have access to the altcoin Verge. This huge step is going to fetch a vast userbase for the currency. XVG is set to see mass adoption due to this on a significant level.
It is very likely to believe that Verge's tireless efforts to achieve strong fundamentals are going to impact the coin's price positively; however, that is not exactly the case with it.
Verge Price Analysis
The XVG coin has maintained an escalating approach for the better part of the week, but yesterday's price movements have been bearish. The price has risen by almost 31% over the last 4 days, where it has reached above $0.0040.
Verge coin has formed higher highs within the range of 50% fib level to 0% fib level. By now, it has started adapting to a bearish trend, halting the higher highs. Notably, the XVG price is above the weekly lowest at $0.0033.
Investors may 'play safe' right now, sticking to HODL position regarding their investments in Verge currency. Meanwhile, the technical indicators are giving mixed signs regarding the trend. The MACD indicator is on the downside while moving averages are in the positive zone. The XVG/USD is above the 200-day EMA line but is heading south.