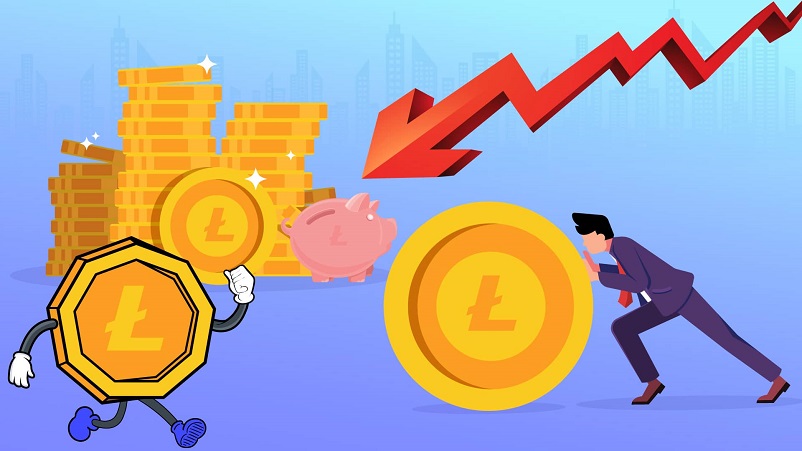 Litecoin, being amongst the top 10 altcoins, has been affected severely from the market bears over these days. The coin lacks momentum for now; LTC needs to sustain its price movement above the recent price dip.
The currency is showing very slow progress at the moment while the market too is moving on a sluggish note. LTC/USD is in a strong need for a stimulus price move that can push it upwards. However, the current market circumstances do not show any sign of a quick bullish breakout.
Litecoin price is looking for a room to move its price trend on the upside at $42.43. The coin has started a very meek price recovery after it hit bottom with an extreme bearish bias.
LTC is still forming bearish candles above its crucial support level. Around a couple of days ago, it had found a support level at $41.82. Now, the price of Litecoin has been recovering its 6% loss of valuation since yesterday.
The day before yesterday, the price kept consolidating around the 38.20% fib level; now, the LTC is approaching the same level, which can pose as a resistance. Here, the coin holds a bit conflicting picture when it comes to the technical indicators. Litecoin price is below the 200-day EMA line noting a negative spell while the MACD indicator is in a bullish zone. Meanwhile, the simple moving averages are indicating a bearish picture, and Bollinger bands have shrunken showing no signs of volatility.