Verge News
Verge (XVG) Continues to Fall on Second Day in a Row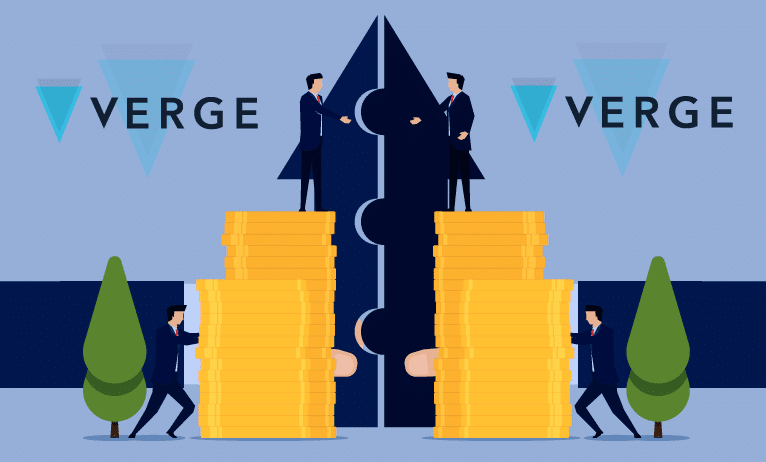 Verge crypto is reflecting a downward movement due to heavy pressure in the market. The improvement in the coin was speculated to lift soon, but it looks like XVG coin might deal with the bearish trend for a while. The traders of the coin have experienced heavy recovery at the beginning of the week. The same created selling pressure and thus the downtrend is taking over the coin.
Verge Price Analysis
The coin started dealing at $0.00380. In the next 2 hours, the price counters moved to $0.00359. Further, the price escalated to $0.00369. In almost the next 3 hours, the Verge price slipped to $0.00354 by 4.71%. Later, the coin dropped to $0.00341 by 2.95%. Verge coin price escalated to $0.00358 by 4.89% in the next 2 hours. The escalation continued and touched $0.00363. The closing hours brought the price to $0.00352. The intraday movement of XVG coin reflected a 7.57% fall.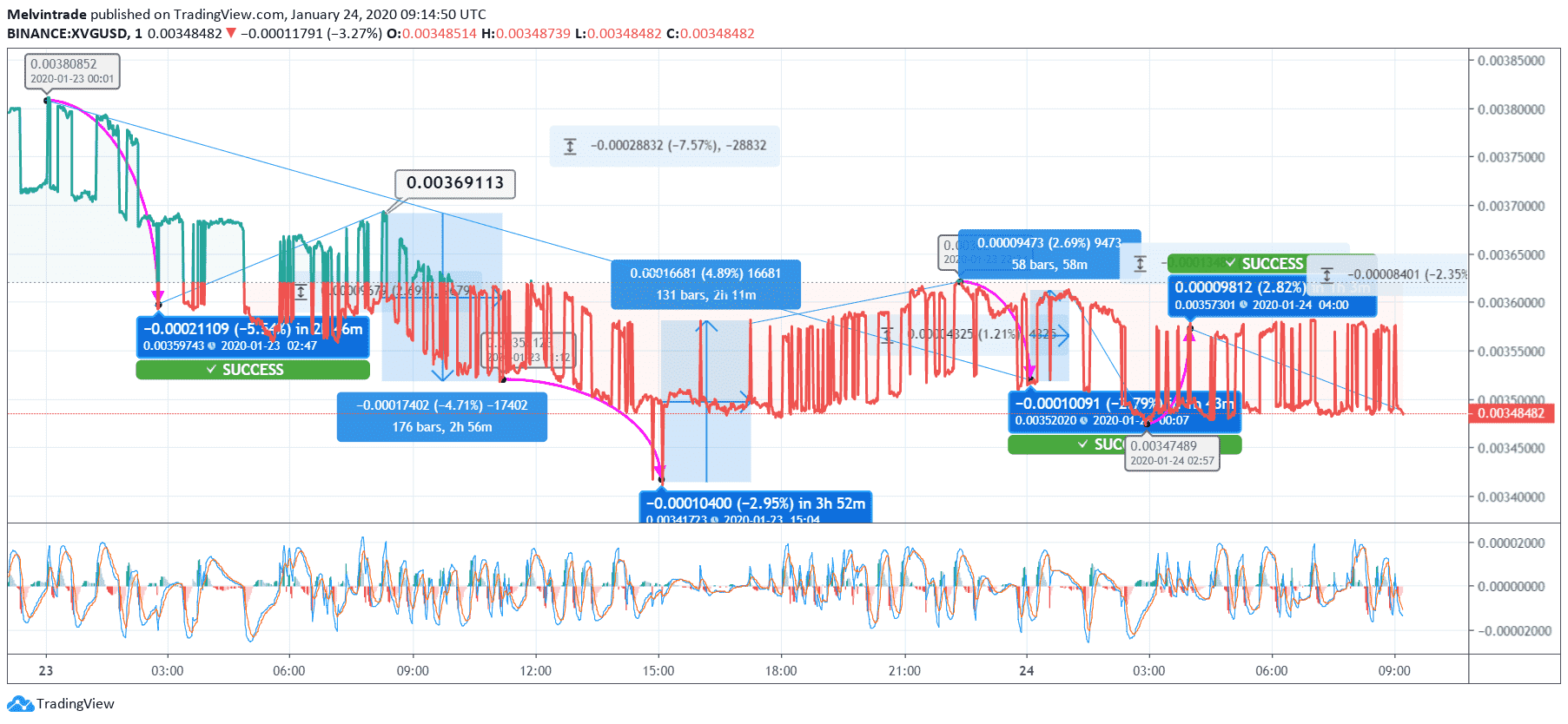 Today, XVG coin began with an upside movement. The coin touched $0.00361. In about the next 2 hours, the coin slipped to $0.00347. Later, the price escalated again and touched $0.00357. Further, the price dropped to $0.00348. As per the MACD indicator, the currency might trade downwards in the near-term.
The possibility of slipping to the immediate support at $0.00347 is quite tight. The coin might also violate the next support level at $0.00335 during the second half of the day.
| | |
| --- | --- |
| Resistance Level | Price |
| R1 | $0.00373 |
| R2 | $0.00388 |
| R3 | $0.00399 |
| Support Level | Price |
| S1 | $0.00347 |
| S2 | $0.00335 |
| S3 | $0.00321 |