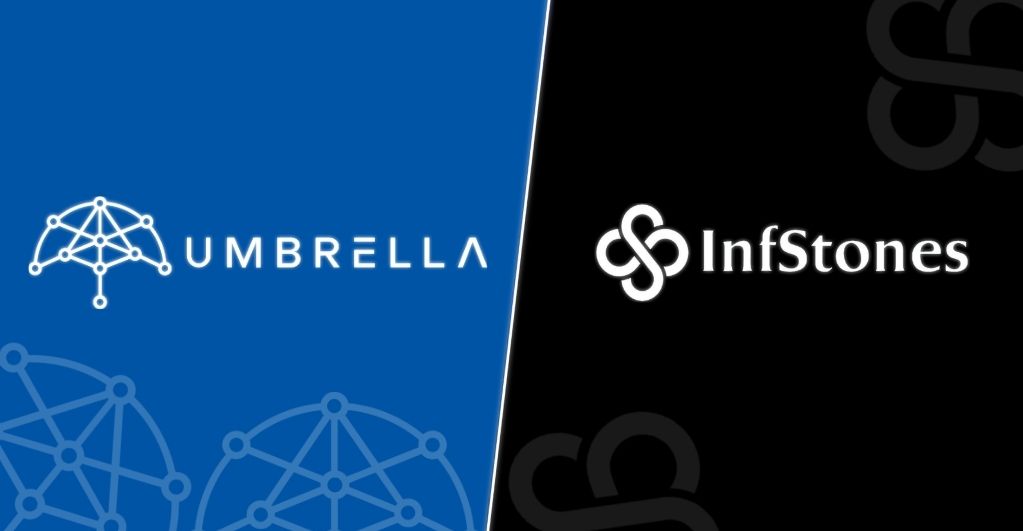 Umbrella Network has announced on its Twitter handle that it has strategically partnered with InfStones. InfStones will join the Umbrella Network as one of the first validators where it will bring its extensive expertise as a Delegated Proof-of-Stake operator. InfStones will provide the Umbrella Network with the validation of being on track to bring real-world data on the chain. Given its experience of running full nodes across multiple blockchains, Infstones aims to support the Umbrella Network in its mission to become a truly decentralized oracle. Infstones is one of the largest global providers of blockchain infrastructure, having worked with the likes of Binance, Tron, Polkadot, Cardano, Circle, Poloniex, Bitgo, Kucoin, EOS, Tezos, and Cosmos. InfStones is dedicated to bringing down the threshold to connect with blockchains, allowing clients to easily build their applications on top of hundreds of blockchain networks of their choice. Currently, InfStones is providing services to large institutional clients around the globe, supporting thousands of nodes on 30+ Public Blockchains.
Umbrella is the first decentralized oracle service with the scale and security modern DeFi applications require. The Umbrella Network is a community-owned, decentralized Oracle built on Layer 2 for DeFi and Blockchain Applications powered by UMB cryptocurrency. Umbrella batches data to smart contracts accurately, securely, and inexpensively by writing multiple data points on a single on-chain transaction with the help of its Layer 2 technology.
The Umbrella Network supports a wide range of cryptocurrency price data and sophisticated specialty alternative asset data previously unavailable to the DeFi market. It is able to do this by deploying a system of Merkle trees to anchor hundreds to thousands of data points onto a single blockchain transaction. Umbrella's oracle solution batches data and proofs so that it's significantly more inexpensive, massively scalable, and secure.
The development teams at Umbrella and Infstones are excited to work with each other hope to bring a broader, more diversified set of real-world data to the blockchain. Umbrella Network Partner Sam Kim and Zhenwu Shi, CEO at InfStones, both expressed optimism regarding the partnership. Umbrella believes a community-owned oracle is not only possible but essential to creating a truly decentralized financial system, and this partnership is one step closer to achieving its goal.