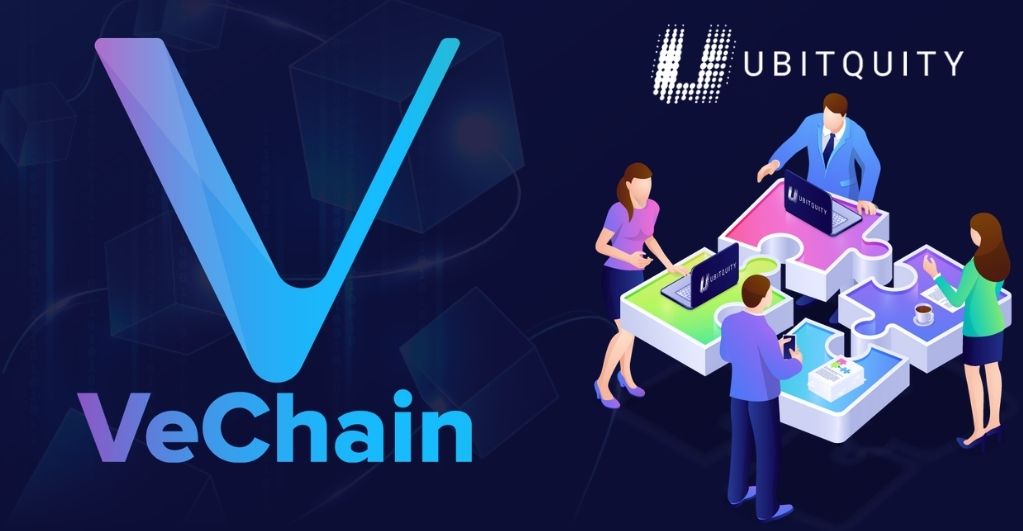 Founder and CEO Nathan Wosnack, at Ubitquity LLC., a leading blockchain technology platform dedicated to real-estate record-keeping, took to Twitter to announce a strategic partnership with VeChain. VeChain is a blockchain technology enabler focused on providing innovative solutions to supply chain management and business enterprises. Nathan Wosnack expressed the excitement before directing the traffic to the blog on the medium that elaborates on the collaboration of the two most influential blockchain platforms.
The blog states that the development aims to introduce advanced blockchain technology to large enterprises across the globe. The blog dated 29 March 2021 announced the strategic partnership between Ubitquity and VeChain. It also shed light on the VeChain Business portfolio that includes multiple offices spread across the world, 100+ professional team members, and 50+ dedicated team of blockchain application developers.
The blog also mentions Jason Rockwood's reaction, General Manager at VeChain; according to him, VeChain's blockchain paired with Ubitquity's BaaS API solution will open a new dimension of use cases for large businesses across the world. He also mentioned that the strategic partnership with Ubitquity is the first partnership ever etched that is on its way to provide blockchain technology to Rainier Title, an escrow company. Rainier Title is associated with Ubitquity. According to him, this partnership is aimed to deliver decentralized finance and bring deeper insights into the finance market that will benefit businesses across the globe.
According to Nathan Wosnack, it is a great pleasure to be associated with Bill Bergschneider, CEO at Rainier Title, who has a reputation for his forward-looking views.  He stated that this partnership would create impactful solutions for Rainier Title. On the other hand, Bill Bergschneider pointed out that the businesses' dynamic nature is creating a perfect opportunity to embrace blockchain solutions. And this is where the strategic collaboration involving Ubitquity, VeChain, and Rainier Title will help transform the real estate space.
He also mentioned that this development intends to introduce an intuitive interface, secure transactions, transparency, decentralized operations, easy transfer of property data through cutting-edge blockchain solutions. Rainier Title, in association with Ubitquity, is already on its way to introduce innovative solutions for the businesses within the title and real estate arena. VeChain's blockchain technology VeChain ToolChain offers a wide range of solutions to supply chain players right from supply chain process control to product lifecycle management and more. The partners aim to introduce innovative blockchain solutions on VeChainThor by integrating BaaS platform-VeChain ToolChain for Rainier Title, which will prove to be a win-win for all three players.