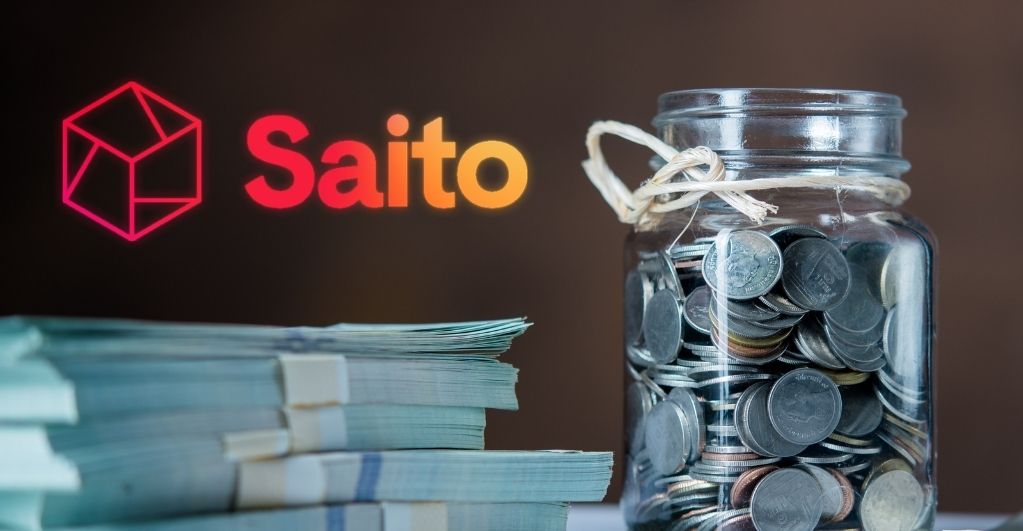 Saito has successfully gathered strategic funding round and hence has excitedly announced to end the funding round. Its Twitter account states that pre-sale funding will help take the Saito team to a new height by expanding the user base, which will be in complete sync with its aggressive scaling road map. Saito is an open network that enables blockchain applications to work without plugins, APIs, and non-open infrastructure. Its blog mentions that the funding sourced so far has reached $2 million, which is sourced through enterprises like Spark Digital Capital, DFG, and Block Dream Fund, NGC, etc. This development comes from oversubscription, which shows the popularity and reputation of the platform that quickly reached the $2 million mark.
The blog also highlighted the view expressed by Richard Parris, who is a Co-Founder of Saito. According to the blog, he stated that this pre-sale funding will now allow them to form a new development with a vision to deliver a highly scalable solution in the blockchain network. He also expressed gratitude for the response that Saito experienced as the funding was oversubscribed.
Saito also publishes an impressive list of supporters in its blog like Signum, Delean, Tripara Ventures, Hotbit, etc. Saito's blockchain technology is built around an ecosystem that will address the issues related to incentives that exist on the proof-of-work (POW) and proof-of-stake (POS) processes, mentions the blog. This provides Saito a cutting-edge solution to deliver working code, a live network that will eventually lead to taking an aggressive route to high-quality solutions.
It further explains that its ecosystem engages in a consensus mechanism that incentivizes both communities using the Saito network and other available networks in the blockchain arena. Elaborating on its uniqueness, the blog stated that its platform offers secure, Sybil-resistant solutions that aim to discourage the features fostering monopolies by ensuring its web3 network is available for scaling purposes.
Saito envisions being the best blockchain provider enabling an open and non-discriminatory ecosystem in the blockchain arena. It looks forward to partnering with multiple players to scale up the roadmap and make a difference in the blockchain space.