Blockchain News
The Blockchain School Join Hands With BlockConf.Digital to Strengthen Indian Blockchain Community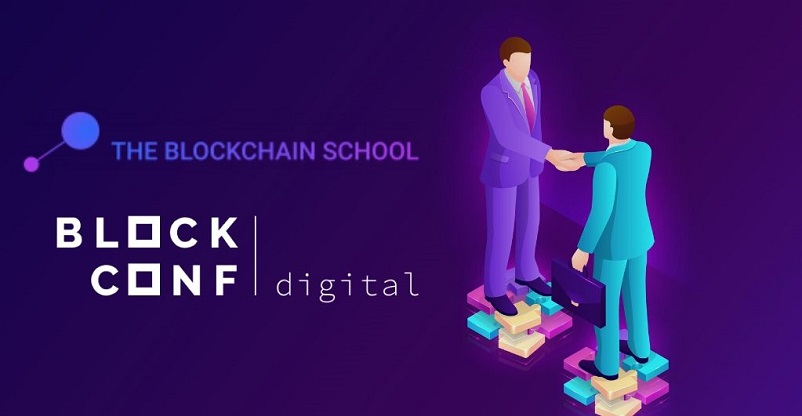 India based blockchain e-learning start-up The Blockchain School announced on Monday that it had joined hands with BlockConf Digital, a 48-hour long global blockchain conference. As per the official Medium post, the conference will begin from May 25.
BlockConf Digital is a content-driven digital conference, which is a joint effort between Fintech Advisory Services and STO Manager. It is aimed at contributing a new tool for the growth and expansion of the blockchain industry across the globe. Commenting on the partnership, Saurabh Sharma, Founder of The Blockchain School, said,

The Blockchain School is a unique start-up coming from India, and since the industry is still in its early days in the country, it has great potential for future growth. During the last quarter itself, it witnessed 10,000 enrollments for its e-learning program, making it one of the "20 most Promising Edu-Start Up" prepared by the CIO Review Magazine India.
Speakers at the digital conference include names like Adam Back, Peter McCormack, David Chaum, Miko Matsumura, Juan Pablo Thieriot, etc. Software Anti-virus company Kaspersky is the primary sponsor of the event.