NEO News
Volatility Directs NEO Towards Upside; May Soon Form Another Higher High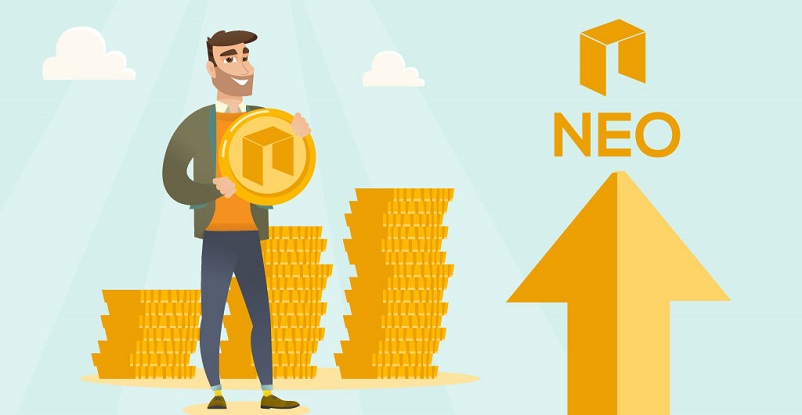 Neo holds a bullish outlook, at least for the short-term. While the currency is known to have a strong grip over a stable sentiment, current market volatility is not allowing the altcoin to move steadily in an upward direction constantly. As shown in the chart, the corrections are coming across as hurdles against NEO's rally. The price has not traded above $11 since May 10.
In the previous week, founder of Neo, Da Hongfei revealed about governance, ecosystem growth, and interoperability regarding NEO3. At Consensus Distributed 2020, he stated,

Neo Price Analysis
The NEO coin is currently recovering from its recent price plunge. The last weekend saw a few bears coming in the price trend. The currency has started this week on a bullish note.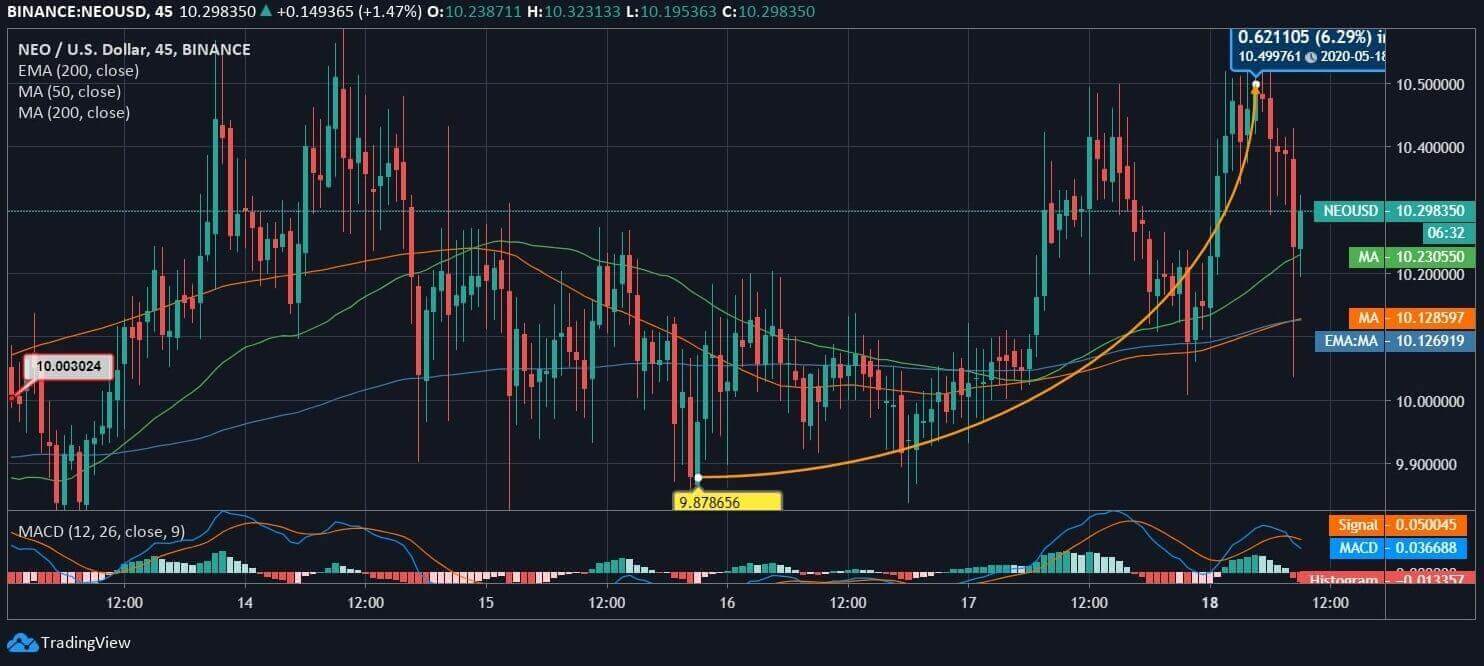 A few days ago, NEO tested support level at $9.8. with moderate improvement, the price has climbed above $10. Here the coin has noted an increase of more than 6%. According to the chart, Technicals are largely in the bullish zone except for the MACD indicator. The moving averages are forming bullish crossover while the Neo price is already above the 200-day EMA line.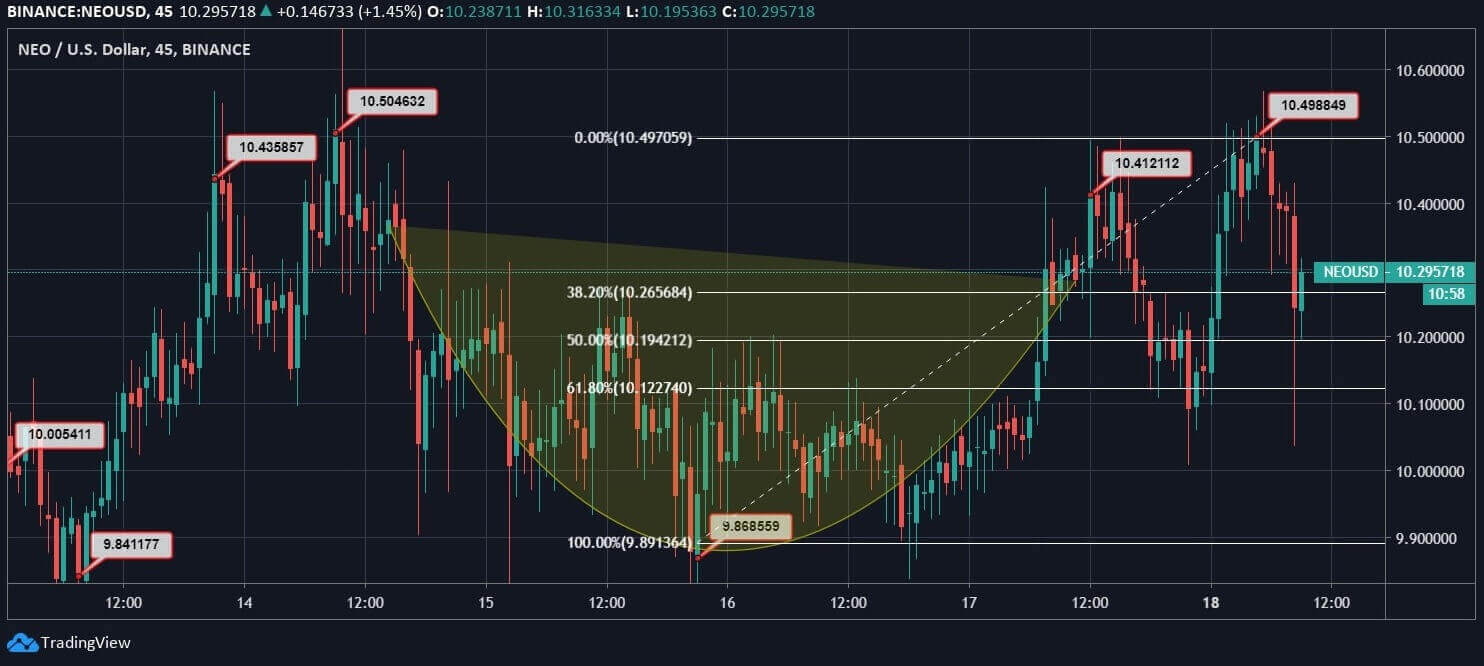 Before the price took a dip below $10, the coin had traced a couple of higher highs at $10.43 and $10.50. A similar kind of price pattern is taking place right now. If the bullish scenario continues, then another higher high can be anticipated. Lately, the pullbacks have ushered the NEO price below the 38.20% fib level.