Tezos News
Tezos (XTZ) Reflects Almost 3% Hike Overnight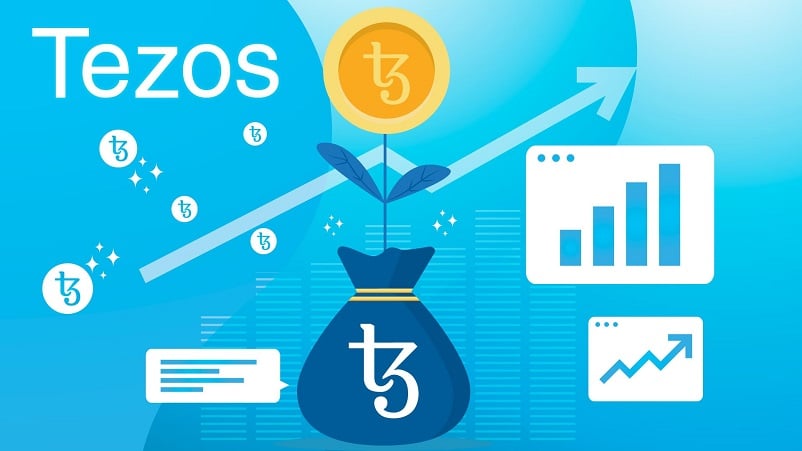 The crypto market has been quite volatile, and the same has been the reason for the attention of the traders and investors. Recently, the whole market is suffering from a heavy price crash. Most of the cryptocurrencies are reflecting mixed movements as of now.
In the beginning of the last month, Tezos coin was reflecting strong bullish influence but after some days, it started correcting downwards and recently, it fell below $1.6 price mark. Today, the currency reflects moderate upside momentum, and the price regained its price level around $1.41. Yesterday, the currency started trading with a slight upsurge but soon dribbled. Recently, the price of the XTZ coin has again picked up the pace and marked marginal improvement overnight.
Tezos Price Analysis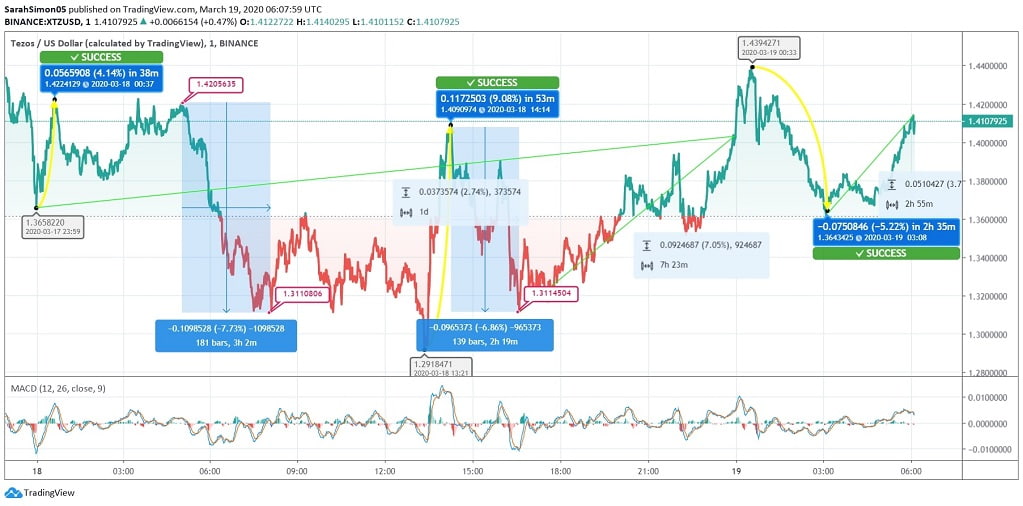 Yesterday, Tezos price was at $1.36, and in the first hour, it faced a steep hike of 4.14%, but it couldn't manage at this price point and started reflecting downward movement. However, the XTZ coin marked recovery, and the price reached $1.42 at 00:37 UTC, but again it booked a sharp price drop in the succeeding hours. With a plunge to $1.31, the currency escalated and reached above $1.36. Later, the price dropped to $1.29 at 13:21 UTC. Further, Tezos coin marked a sharp upward move to $1.409 that was followed by a plunge of 6.86%, and the price touched $1.311.
Thereafter, the coin started improvement, and in the next 7 hours, the price crossed the $1.40 price mark. The overall intraday movement reflected a 2.74% progression in the XTZ price. Today, the currency started with an escalation, and at 00:33 UTC, the price was dealing around $1.439. Later, it plunged to $1.36 by 5.22% fall and then improved to $1.42 by 3.75% hike.
As per the MACD indicator, the signal line has overlapped the MACD line and thus created a bearish crossover. The histogram is reflecting a bearish divergence. The current price of Tezos is $1.4107, and as per the technicals, it may correct downwards in the upcoming hours. However, if XTZ reverses the ongoing trend, it might cross the next resistance level at $1.44.