Tezos News
Tezos Reflects Marginal Intraday Loss Amidst Bullish Influence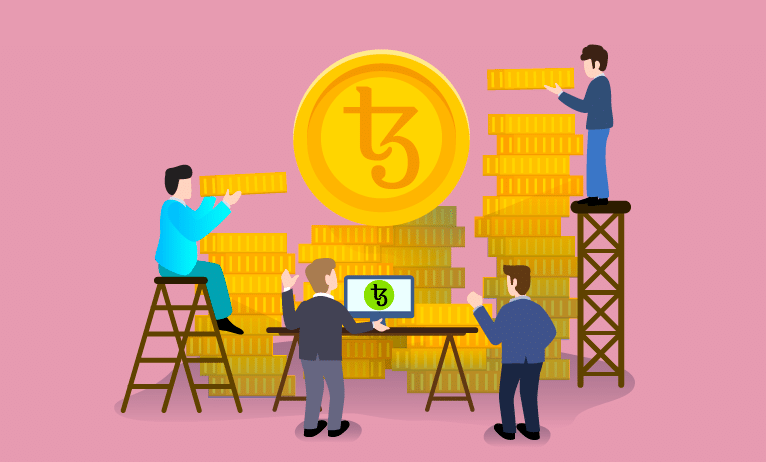 Tezos breached 52-week high on yesterday. The same spiked hope among the traders. The investors were awaiting a similar improvement from last year's final quarter. The intraday trader of XTZ coin might come across a marginal loss. This is due to the selling pressure. We are positive that the pressure might lift soon.
Tezos Price Analysis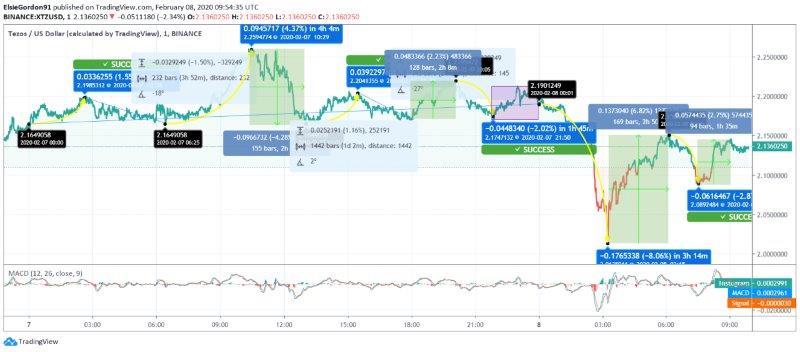 Yesterday, Tezos price was dealing at $2.16 on February 08. The price escalated to $2.19 by 1.55% in the next 2 hours. The marginal upsurge soon experienced a slight plunge till $2.164 by 1.50% fall. There was an improvement marked in XTZ coin that escalated the price to $2.25 by 4.37% hike at 10:29 UTC. Further, by 12:00 UTC, the price was at $2.16. The following hours experienced a fluctuation in the rest of the hours. The price was seen at $2.20, and then by 20:05 UTC, it was at $2.25. The closing hour brought the coin to $2.19.
Today, the opening hour experienced a heavy plunge. The price counters moved from $2.19 to $2.01 by a massive drop of 8.06%. In the next 2 hours, the XTZ price improved and touched $2.15. Later, the currency dropped to $2.08 and again recovered to $2.13.
As per the MACD indicator, the MACD line overlapped the Signal line, which indicates that the price may trade upwards in the upcoming hours. Tezos price could escalate to $2.24, the immediate resistance level. However, the possibilities of hovering around $2.15 are quite ripe.