Dogecoin News
Dogecoin Advances the Bullish Momentum; Added 5.64% Overnight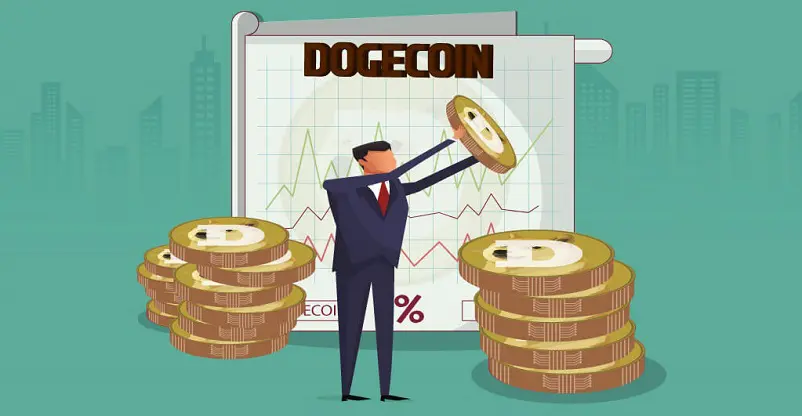 Dogecoin has successfully advanced its price recovery. From the beginning of the ongoing month, the currency trading under a bearish influence with moderate spikes. In the first week, Dogecoin was trading above $0.0020, and today, it is trading around $0.0017. The coin has managed to register a hike of 5.64% overnight, and the current price stands at $0.001721. And as per the current momentum, DOGE/USD may continue to trade upwards for some more days.
Dogecoin Price Analysis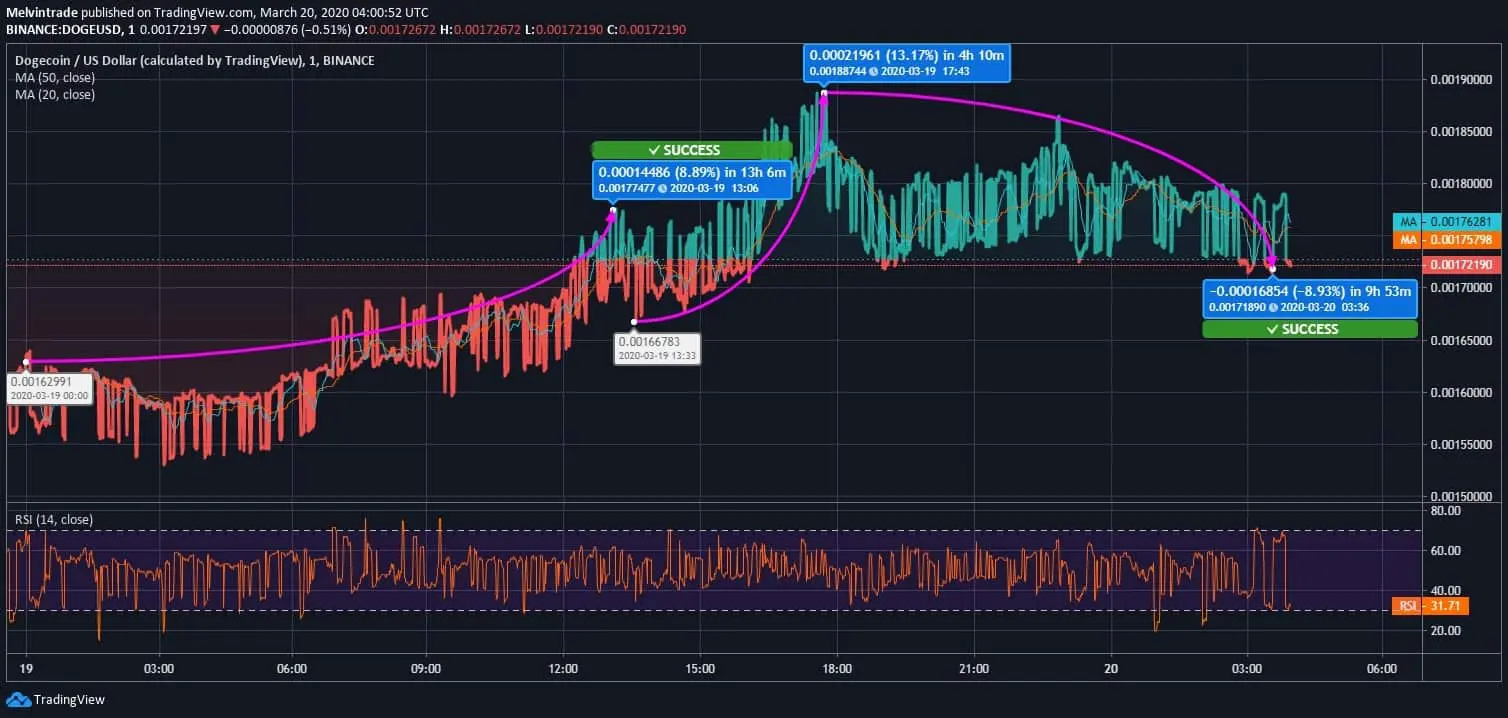 Yesterday, in the first hour, the Dogecoin price spotted at $0.001629, and over the next 13 hours, it got boomed by 8.89% and touched $0.001774. Then, the coin has kept the uptrend intact and over the next 4 hours, the Dogecoin price escalated by 13.17%, and it reached the highest point of the day at $0.001887.
However, the Dogecoin price couldn't stand there for long. Eventually, it started to decline and faced downward correction. Today, at 03:36 UTC, the price of Dogecoin has shrunk by 8.93% and retested the $0.0017 mark.
The RSI is now at 31.71 points, and it is trading under an oversold area. The current price is almost 2% less than the 20 days MA ($0.001762) and 50 days MA ($0.001757). Investors may find the next halting point of Dogecoin at the support around $0.00165.