Dogecoin News
Dogecoin Advances the Bullish Momentum; Added 5.64% Overnight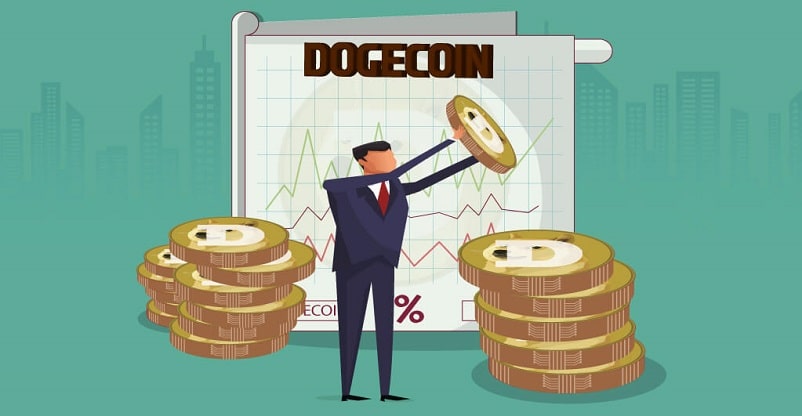 Dogecoin has been successfully advanced its recovery process. From the beginning of this month, the currency trading under a regressive trend with in-between spikes. In the first week, Dogecoin's price was trading above $0.0020, and today, it is around $0.0017. Over the last 24 hours, it has managed to get a hike of 5.64%, and the current price stands at $0.001721. This upside momentum may continue for some more days.
Dogecoin Price Analysis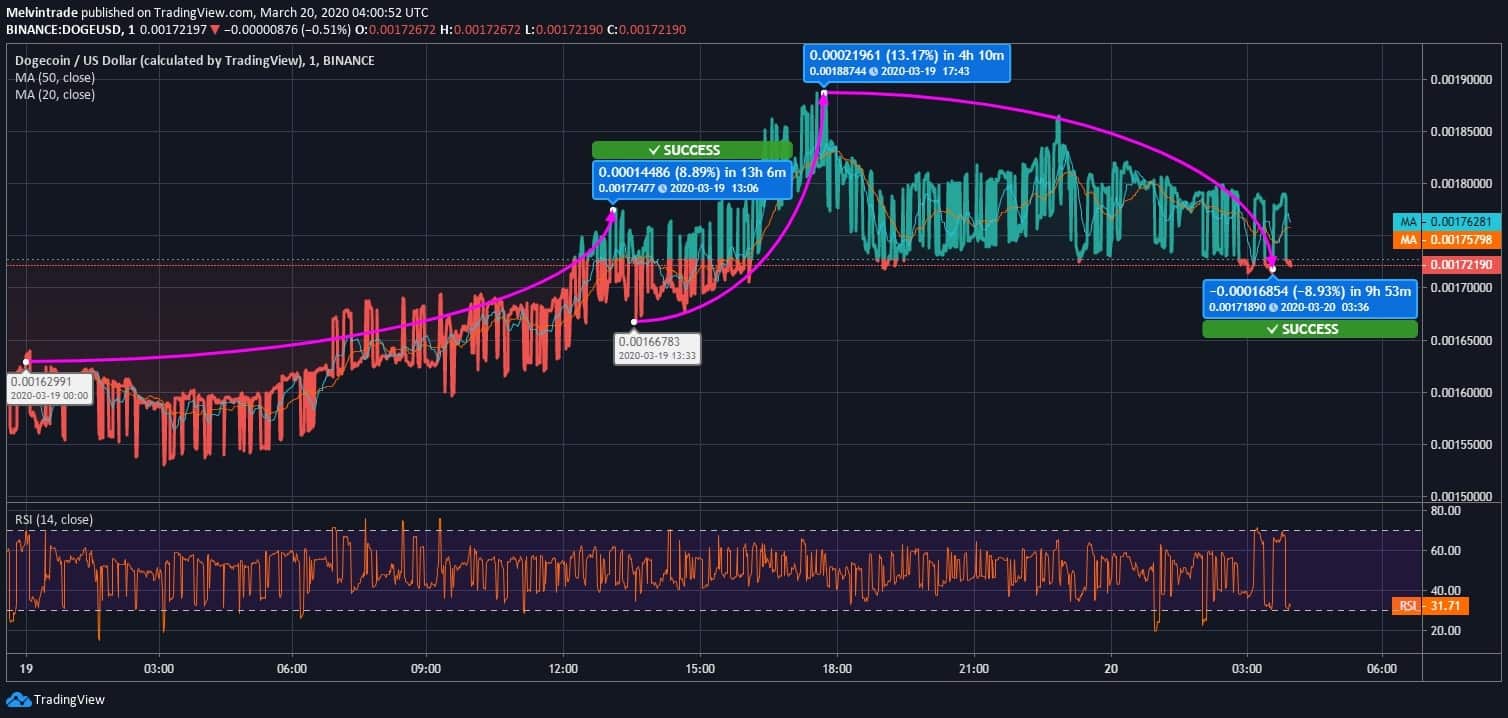 Dogecoin opened the day at $0.001629, and over the next 13 hours, the price got boomed by 8.89% and touched $0.001774. The following price swing happened between 13:33 & 17:43 UTC. Over these 4 hours, DOGE price got escalated by 13.17%, and it reached the highest point of the day at $0.001887. However, it couldn't stand there for long. Eventually, it started a downward correction. By 03:36 UTC today, Dogecoin's price against US Dollar has been shrunk by 8.93% and reached a new low at $0.001718.
Dogecoin's RSI is now at 31.71 points, and it is still heavily overbought. The current price is almost 2% less than the 20 days MA ($0.001762) and 50 days MA ($0.001757). Investors may find the next halting point of Dogecoin at the resistance point of $0.001890667.