Blockchain News
South Korean Military Partners With Raonsecure to Offer Blockchain-based Security Solutions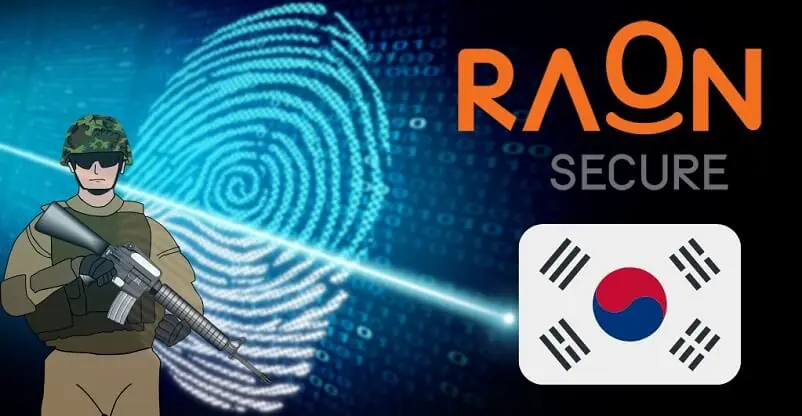 The Military Manpower Administration arm of South Korea's military has announced the news about its strategic partnership with Raonsecure.US, a leading firm providing revolutionary solutions and services in biometric authentication. With a view to empower the core ecosystem of its military, the organization has adopted a blockchain supported upgradation for the management of operations.
According to the reports, the new collaboration will allow the military forces to have access to blockchain-pegged biometric IDs and authentication solutions. Raonsecure is working jointly with the Loop network to design the ID solution. The authentication solution will be infused with FIDO or Fast Identity Online standards facilitating world-class biometric markers like voice recognition, face recognition, fingerprints, iris recognition, etc. It will club the latest features with the traditional solutions like pin number facility.
Blockchain technology has proved its mettle in benefitting a plethora of industrial domains through its pathbreaking offerings and solutions. Interestingly, South Korea is not the first country to switch to blockchain-backed security and authentication solutions. Last year, there were reports which conveyed the US army's plans to adopt blockchain technology for its military forces. Also, a firm based in San Francisco named Constellation Network announced the news about its partnership with the US air force department to provide an interoperable data system.
In November 2019, China made an announcement that the government is planning to reward the soldiers for their performance and loyalty through cryptocurrencies.
Raonsecure.US is well-known cybersecurity providing firm which presently caters to the requirements of more than 30 million South Korean citizens with its TouchEn biometric mobile payment solution. Biometric solutions streamline the operations of the institutions and offer the highest security standards to the customers. The traditional password-based systems often end up comprising the data of the customers and put their assets at risk. Raonsecure offers biometric solutions that help to reduce such risks and thus safeguards the assets of the users by protecting them from illicit intrusions.