Stellar News
Stellar Indicates Marginal Improvement Overnight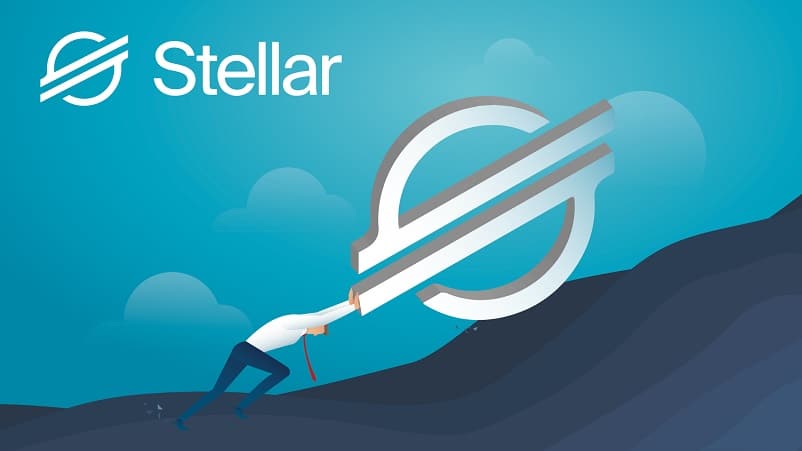 Stellar Lumens is a hasty coin, and the price fluctuations are heavy today. However, the coin also experiences sideways trading. The signals of locking the price are quite evident in the market. The fall seems to strengthen in the coming hours.
The impending period in XLM might be tough. The brains behind the coin are struggling to keep the coin up and fight with the current pressure. The exact estimation would be possible in some days.
XLM Price Analysis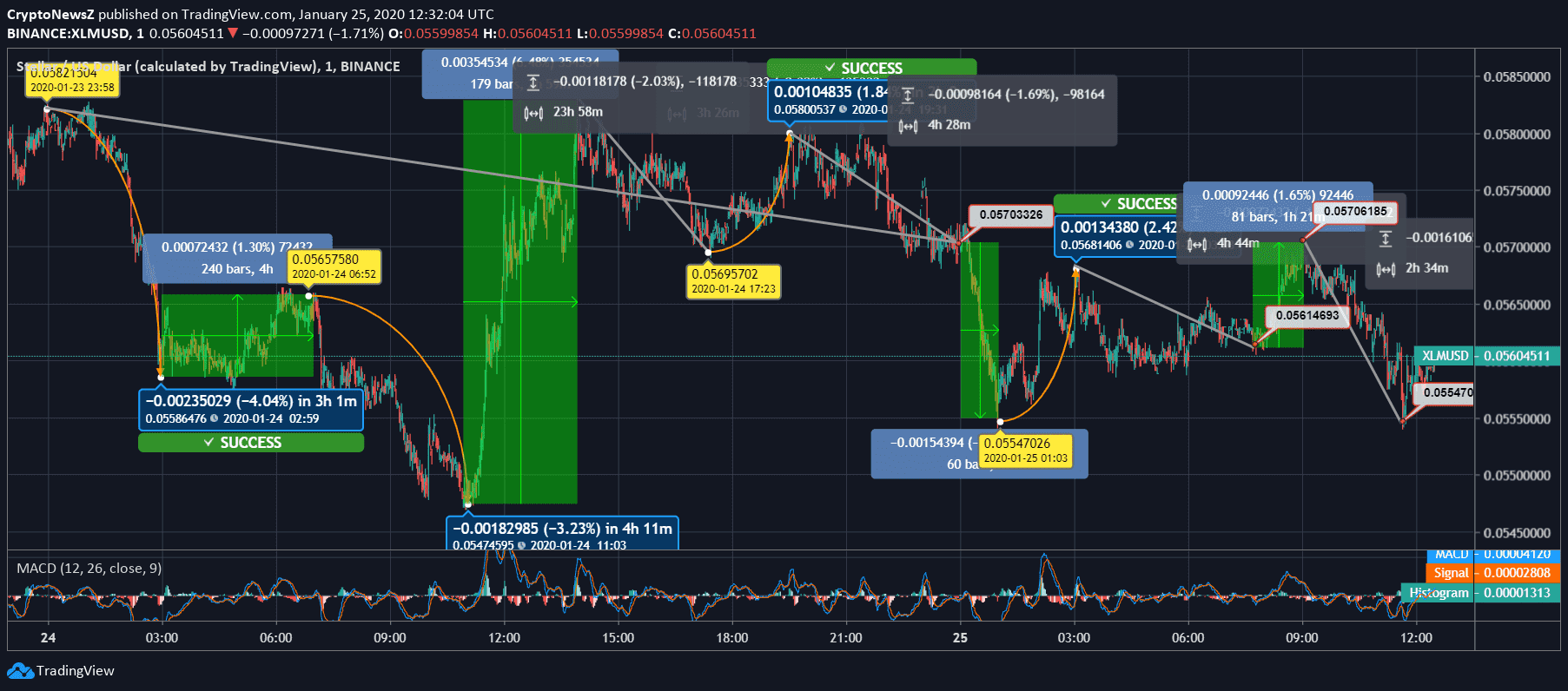 Stellar was at $0.0582 during yesterday's opening hour. The coin drifted to $0.0558 by 4.04% in 3 hours' time. The price booked a slight recovery of 1.30% in 4 hours and touched $0.0565. Further, the coin dropped to $0.0547 by 3.23%. The currency escalated to $0.0588 by 6.48%. The coin slipped and touched $0.0569 and again improved to $0.0580. Then again fell to $0.0570 and closed the day. The intraday movement of the coin reflected a 2.03% loss in the price. Today, Stellar started with a fall. The price was at $0.0554 at 01:03 UTC. The price jumped to $0.0568 by 2.42%. The coin slipped to $0.0561 but later improved to $0.0570. Recently, the price slipped to $0.0554. The current price of Stellar is $0.0560.
As per the MACD chart, the lines are about to overlap. The trend might change in the coin soon. The intraday trading in Stellar might remain moderate. However, the future holds high expectations from the coin. The currency is recommended for short-term traders. The long term might bear risk; thus, we do not vote for the same.