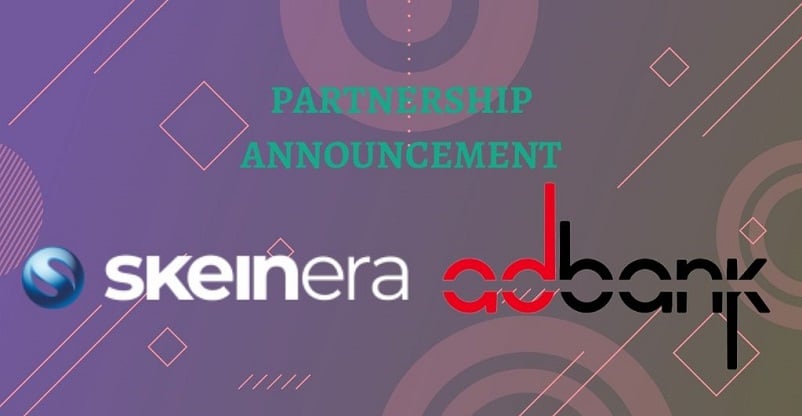 Skeinera has decided to formulate a strategic partnership with Adbank, according to reports. It is worth noting that the project is presently effectively established within the blockchain community.
Reports suggest that Skeinera, in alliance with Adbank, strives to introduce two communities closer and will test the power of blockchain advertising on a multi-phased test of Adbank platform that may also include their Task Marketplace.
Skeinera said that it is quite exciting to work in partnership with Adbank. Skeinera has achieved an excellent understanding of the Adbank project as an outstanding team has been leading it. It reveals how beneficial it could prove for Skeinera.
The initial phases of all projects remain interesting and Skeinera is in that phase currently. This is the period when bonds are built, trust is secured, and communities are established.
Skeinera is expected to test several parts of the Adbank platform that may also include BLADE. The partnership and testing are scheduled to run in various phases.
Adbank has emerged as the potential advertising platform established on Ethereum. It uses blockchain for monitoring and serving digital advertisements that permit Adbank to establish a highly safe advertisement platform that has proved to be better for both publishers and advertisers.
Skeinera has carved its identity as a cryptocurrency project with its own independent platform known as SKEIN. Presently, it is going through major update and swap for the yet to be launched SKEIN later this year in 2020. SKEIN is expected to introduce plenty of new opportunities for Skeinera and its community. Skeinera feels tokenization as the future of the crypto world and that is where it is planning to lay its focus. STO has emerged as the latest form of investment in blockchain projects by providing tokenized valuable assets.