Cardano News
Cardano Regains Moderate Upside Momentum; Breaches $0.030 Mark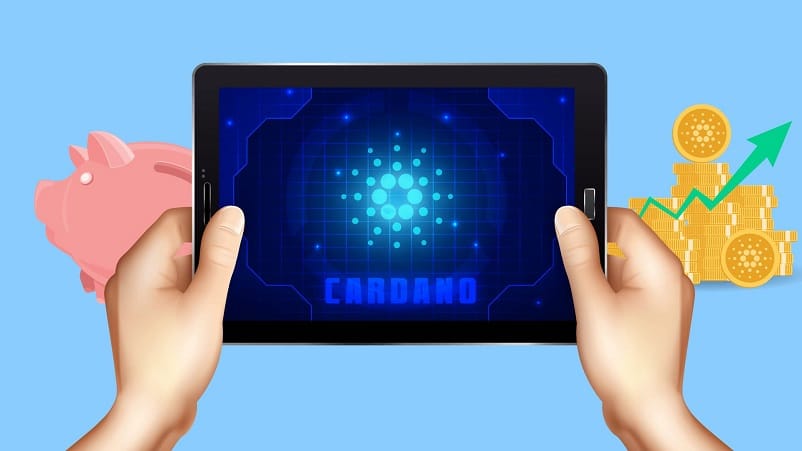 Cardano is currently being traded around $0.029734 after yesterday's moderate recovery
ADA price may soon touch the next resistance point at $0.030703
After the last few days of unprecedented growth, Cardano seems to have pacified a bit. Over the last 24 hours, it has been up by a marginal hike, and the price roams around $0.029734. There may not be any quick fall or sudden improvement in the next few days.
Cardano Price Analysis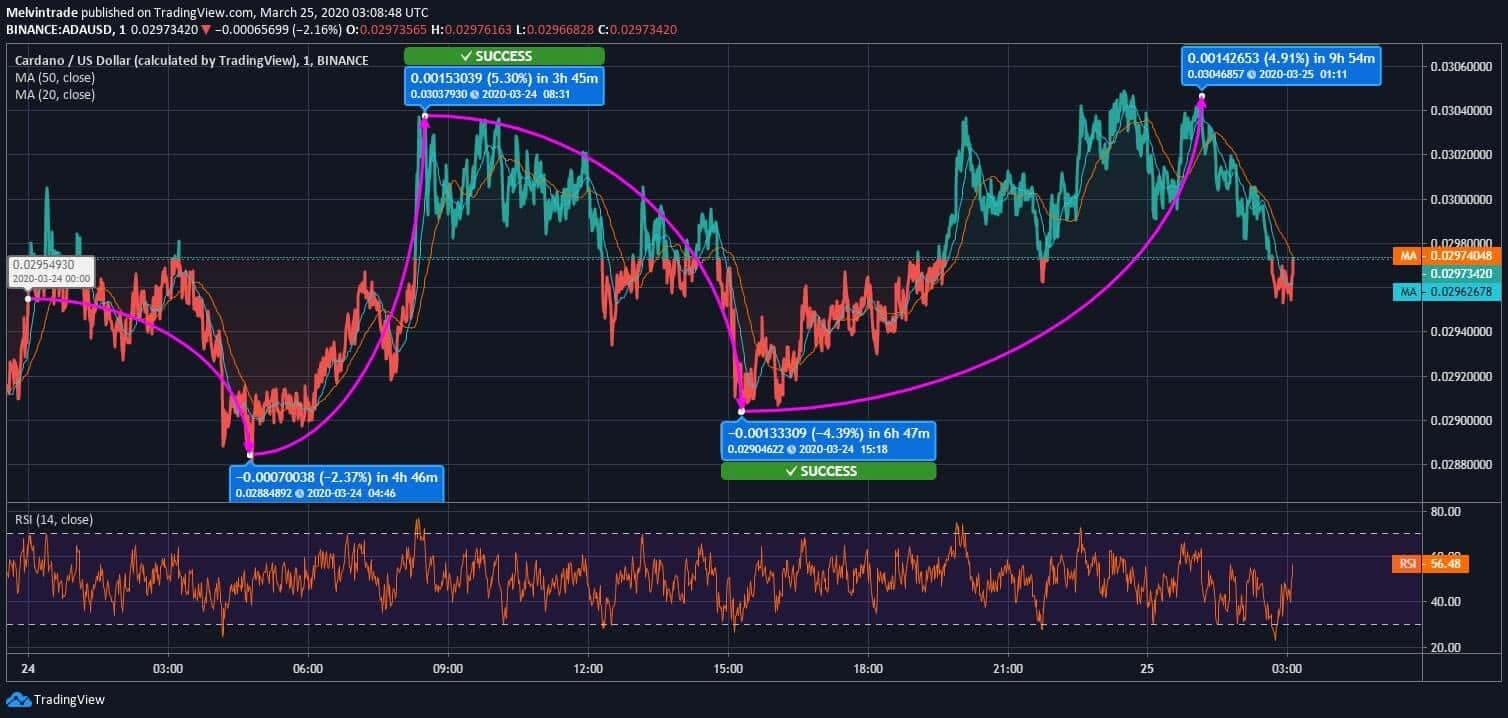 ADA coin started the day at $0.029549, and over the next 4 hours and 46 minutes, it was dropped by 2.37% and got placed at $0.028848. From this low, the currency marked a sharp upward move and registered a 5.30% hike that added $0.0015 in the value and pushed Cardano price to $0.030379 by 08:31 UTC. However, after this hike, the price started trading downwards, and at 15:18 UTC, ADA price touched $0.02904. In these 6 hours and 47 minutes, the price got deducted by 4.39%.
Further, the coin initiated strong recovery, and by 01:11 UTC, Cardano's value jumped by 4.91% and got placed at $0.030468. The market cap on yesterday was 782.026 million USD, and over the last 24 hours, it has been dropped to 769.596 million USD.
Cardano's current price is $0.029734, and it lacks support from short-term MAs. The 50-day MA line trending above its 20-day MA, which indicates that ADA coin price may reflect downside correction in the upcoming hours. However, as per the current momentum, it may show consolidation in the current trading range. The RSI stands at 56.48 points, and it has shown a decent recovery as compared to the past few days.