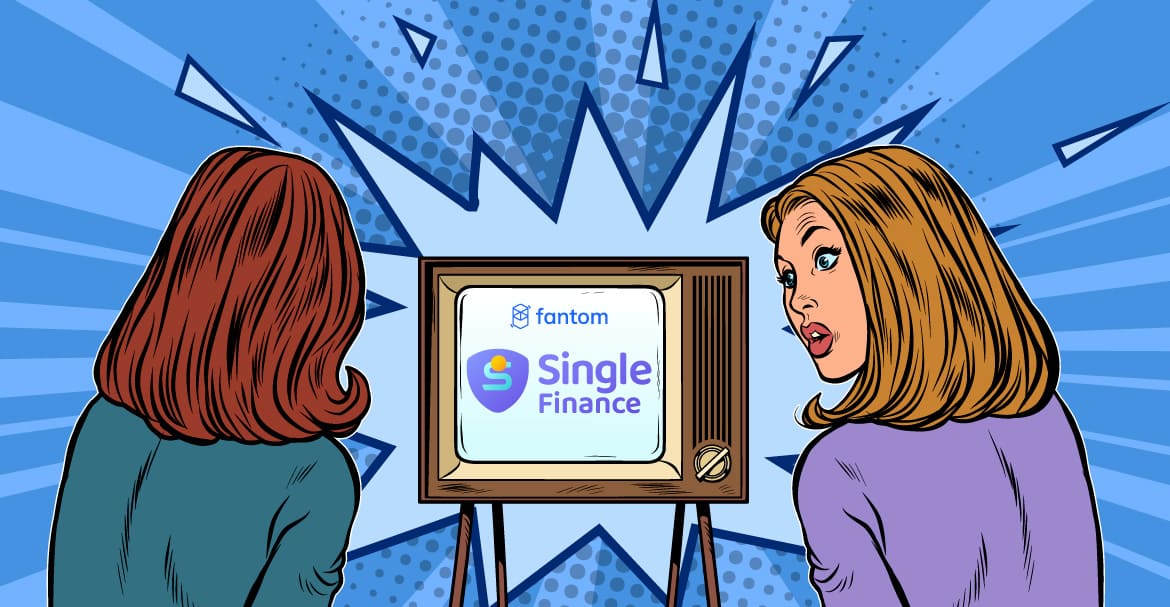 The unique yield farming strategies of Single Finance will be available for the users of Fantom Opera. SpookySwap on the Fantom network has formally integrated the yield earning platform. Single Finance hopes to find mutually beneficial grounds through this strategic partnership.
The one-of-a-kind yield farming platform has officially entered the Fantom ecosystem following a huge appeal from the Single Finance community. This move puts the platform forward in its vision to provide optimized yield strategies to secure networks in the blockchain industry. Single Finance owes its thanks to SpookySwap for keeping the team in the right direction toward this vision.
Single Finance has already brought in an exciting collection of DeFi-based services. It includes Single-Click Strategies, Leveraged Yield Farming, Lending, and Staking. Despite such lucrative products, the platform owes much of its fame to its signature Capital Protection Bot which is designed to shield the capital as USD.
Along with the expansive portfolio of its existing products, Single Finance expects to bring in several other strategies and farms on SpookySwap that are as profitable as the rest. And what's more, the team is also working towards integrating SINGLE tokens with the Fantom network very soon.
Single Finance has also shared the reasons behind choosing Fantom as their next destination. It, firstly, has to do with the mainnet's EVM compatibility, and it will help the platform explore and integrate the DeFi scene deeply while accessing the benefits of Ethereum cheaply.
On top of that, Fantom is among the fast-developing networks in the crypto space, with more than 100 commendable projects on board. Recently, the number of transactions on Fantom has been impressive enough that it rivaled even Ethereum at some points. The Fantom network has recently become the one-stop solution to the 'blockchain trilemma,' i.e., speed, security, and decentralization.
On the other hand, SpookySwap was the obvious choice for Single Finance in their Fantom migration. According to the yield farming platform, the wide array of features and its track record have made the process easier for them. Moreover, the Single Finance team believes that their integration with SpookySwap will play a key role in not just leveraging but also educating the users in DeFi trading.
Single Finance hopes to bring an intuitive and visualized platform that makes accessing the opportunities of DeFi fun and profitable. The platform works out everything for the users, from investment strategies to diversification based on their capital injection in USD. It also helps you minimize the correlations of your assets through optimized yield strategies.
The platform's goals moving forward will be to continue its integration with other platforms and protocols across the crypto space to share its intuitive ideas for DeFi trading.