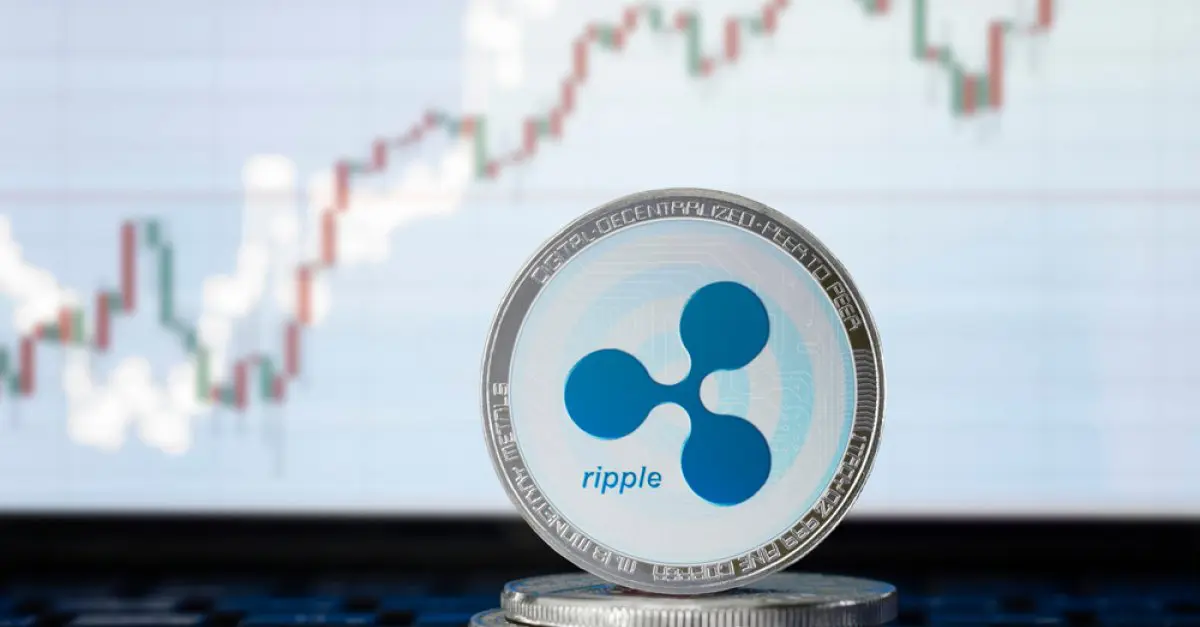 XRP coin was priced at $0.25689 yesterday, and till about 13:15 UTC, the movement of the Ripple was almost at the same pace. Since 13:20 UTC yesterday, XRP price slowly started to rise upwards, and despite the few falls, it managed to reach as high as $0.26462 on 2nd September at 20:30 UTC. However, Ripple was not able to maintain its efficiency at this level and started to decline.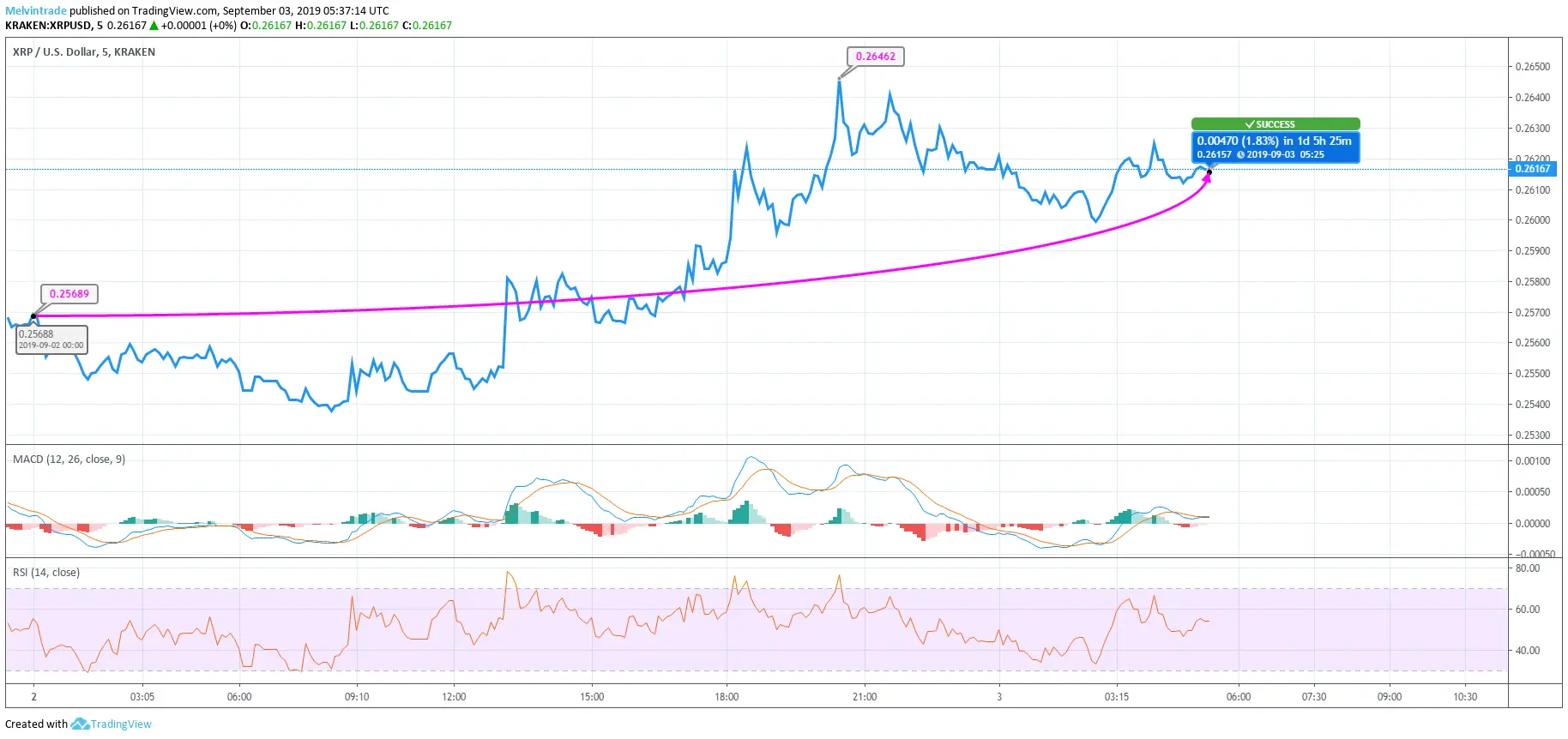 XRP to USD Price Comparison and Prediction:
If we analyze the price of the XRP coin since it reached $0.25689 which was yesterday at 00:00 UTC and the current price, it indicates an upward rise of 1.83%.
Ripple price may continue to be traded in the same range by tomorrow as well. After about a few days, the coin may reach close to its next resistance level of $0.2673.
We strongly advise to sell the current coins in hand today. You may wait for a day or two and can then purchase the new coins as well. MACD indicator also indicates that Ripple is reflecting an upward rise. The number of coins being traded has been overbought several times since yesterday, now the number seems to be neutral. Ripple can be traded today in the range of $0.259 and $0.262. XRP can cross its 30-Day highest value of $0.33 before end of this year.