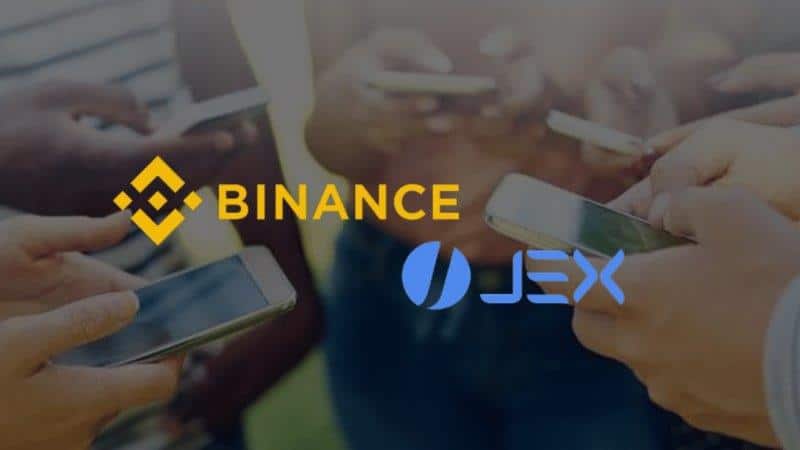 The world's largest cryptocurrency exchange, Binance is breaking into the futures markets. On September 2, Binance announced that it has acquired JEX, crypto-asset trading platform. Now, JEX will work with the ecosystem of Binance as Binance JEX and build future crypto-asset derivatives market.
According to Yi he, the co-founder of Binance, Jex has a developer team with great experience in crypto-asset product development. It will give more benefit to the JEX token and provide professional services like futures contracts, options, and derivative products to its users. He continued that he welcomes more partners to come and join the ecosystem of Binance to deliver more innovative derivative products.
Now, the goal is to distribute the tokens to the users by marketing activities and incentives to re-acquire in various ways like trading fee discounts. JEX's goal is to use the token similar to Binance coin (BNB).
According to the co-founder of the market maker Altonomy, Ricky Li, there is a big competition for Binance in the derivative space. Binance needs to count on its popularity to win an edge in the spot market. To build initial liquidity against its competitors, Binance is required to provide a huge customer base on the spot as well as margin trading.
On the other hand, Binance is planning to address the current common issues that are plaguing the crypto-based derivatives market which includes high latency, poor risk control mechanisms, and overloads that are alluding to some of the problems facing BitMex.
The Bitsian CTO, Steven Brucato, said that the derivative platform of Binance would solve the matching engine issues. It should not have the problem due to the higher capacity of match engine as well as API rate limits by preventing it from happening.
On August 28, it was reported that the CEO of Binance, Changpeng Zhao, is very well known by his industry moniker "CZ." He also announced that this month, Binance is planning to launch some future trading. Just two days back, he announced about the launching of its first crypto lending product that allows users to earn interest from Tether (USDT), Binance coin (BNB) and Ethereum Classic (ETC).