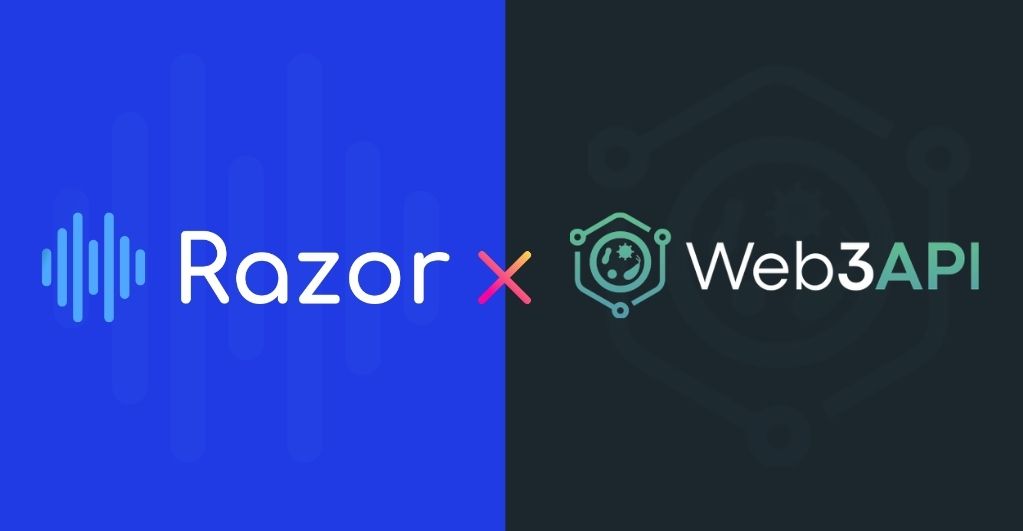 Razor Network has entered into a partnership with Web3API for enabling DApp developers to employ Razor's Oracle network for building Web3API modules that are to be implemented by the ecosystem for voting, querying jobs, and other functionalities. Razor Network is a decentralized platform that has been primarily used for the implementation of decentralized finance, and of late, the network is working hard to meet the expectation of DApps developers from off-chain data tooling providers. The integration between Razor Network and Web3API shall contribute to the secure and streamlined management of Blockchain-based projects by decreasing the duration of development. 
Web3API is for the integration of Web3 protocols with Blockchain-based applications without posing a hindrance to decentralization. The Web3API enables users to employ simple GraphQL queries and does away with the requirement for client-side SDKs for making DApps operational across different platforms. The decentralized Oracle solutions of the Razor Network make provision for high game-theoretical security that ensures the protected transmission of off-chain data to Blockchain-based applications.
What makes Razor Network ideal in the Blockchain industry is that the Blockchain agnostic network can be implemented across different platforms of Blockchain for the creation and development of smart contracts. 
The CEO of Razor Network, Hrishikesh Huilgolkar, is striving hard for DApp developers through the partnership with Web3API by providing developers with the necessary equipment to reduce the hard work of incorporating the DApp into the Razor Network. The collaboration between the two platforms will aid developers in investing more time in innovation by spending less time and effort on "semantics". Razor Network is striving hard to develop completely decentralized Blockchain-based and language agnostic toolchains for accelerating the adoption of the platform across the communities of developers.