Blockchain News
CertiKShield-Stacktical Alliance Secures DSLA Mainnet Launch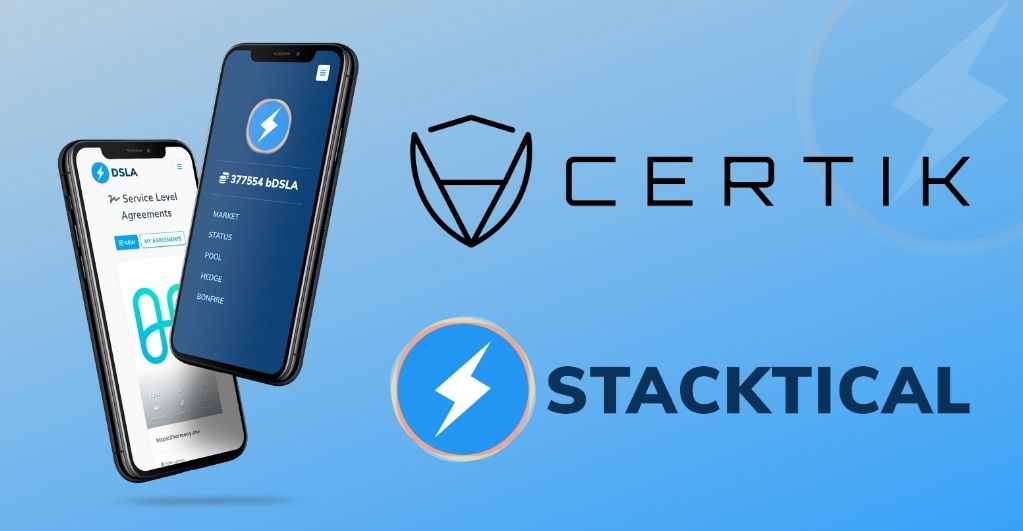 CertiKShield, the leading end-to-end cybersecurity solutions provider, has recently announced its highly secure and decentralized Mainnet launch of the DSLA protocol on the interoperable blockchain network. Thus, to secure the Mainnet launch, it has signed a partnership deal with Stacktical, which is the core development team of the DSLA protocol.
The DSLA protocol is an alternative peer-to-peer solution to service level agreements on the Polkadot and Ethereum networks. With the help of DSLA protocol, customers' exposure to infrastructure risks gets highly reduced, thereby improving the performance, connectivity, and availability of services, applications, and networks over time.
With this partnership with Stacktical, CertiK Chain will be setting a new industry standard for blockchain security protocols. Stacktical helps online businesses to improve their services by exploring their vulnerable areas, thereby automatically compensating their customers for downtimes, slowdowns, and unresponsive customer support.
According to Marco Calicchia, the Business Development Manager of CertiK, the foundation aims to raise the security standards across all DeFi applications and the entire blockchain ecosystem. It provides developers the decentralized security principles to allow them to code with confidence, thereby facilitating mass blockchain adoption for all enterprises, big or small. He also stated that Stacktical also aims to demonstrate security principles for the upcoming DSLA mainnet launch, and both platforms have vowed to make it a success. The Mainnet launch would pave the way for the next level of blockchain security standards.
Wilhem Pujar, the CEO at Stacktical and DSLA Protocol core developer, stated,