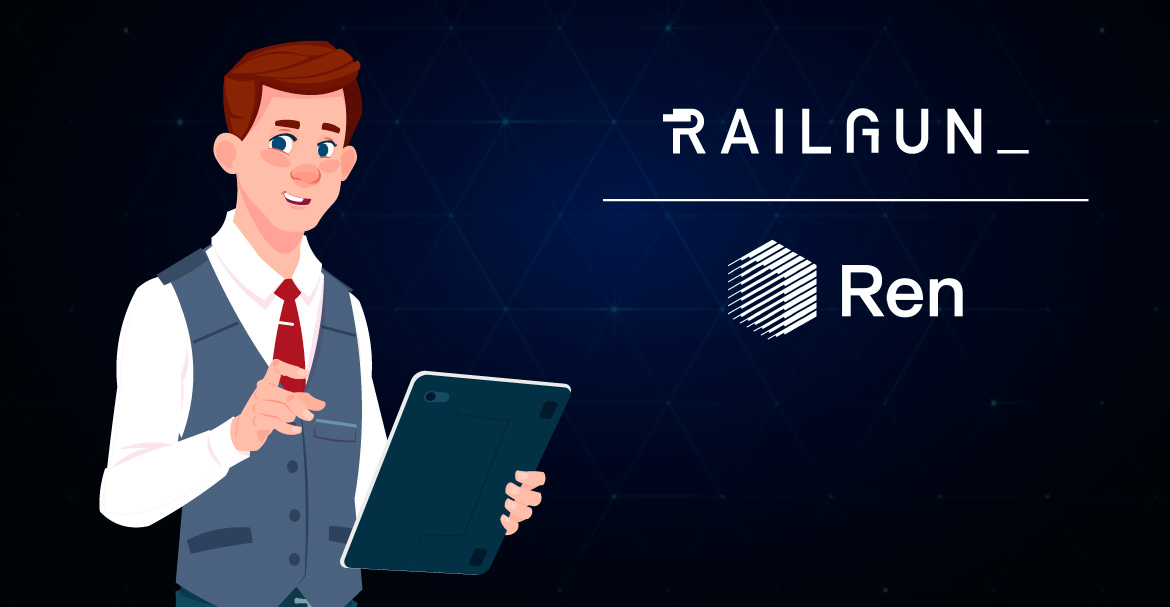 Bringing a breakthrough innovation to the ecosystem of blockchain, Ren has announced the support for renZEC and renBTC. This will equip users with high safety credentials while making it easy for them to have the advantage of the private interoperability feature in the domain of an open ledger system.
Railgun has carved a place for itself in the domain of cryptocurrency and Decentralized Finance (DeFi). It is a system of smart contracts that are based on the algorithm of Zero-Knowledge Proof. Users get an enhanced sense of security owing to the security mechanism used by the Railgun.
The distinctive aspect of this smart contract is its ability to remove the wallet addresses of users from the transaction history of public blockchains. This means the sensitive information related to the users will not be available in the public domain, thereby bringing enhanced safety and security to investors and users. This is particularly relevant for investment purposes as users will have foolproof security while making the investment decisions to leverage emerging opportunities. This privacy aspect also helps users add liquidity to their portfolio through decentralized applications (dApps) safely and securely.
To use Railgun, users have to bridge the ZEC or BTC to the platform of Ethereum using the RenBridge by using the link https://bridge.renproject.io/. After completion of the first step, users can deposit the liquidity as per the given instructions. Once the deposition procedure is over, users are ready to utilize assets in the same manner they do it on other platforms.
It is also worth mentioning that separate pools of $renZEC and $renBTC have been established on Sushiswap and Uniswap to add convenience to the overall functionality. Undoubtedly this new capability will help the ecosystem of cryptocurrency and DeFi expand their reach among prospective users by improving their perception of the safety and security of digital assets.