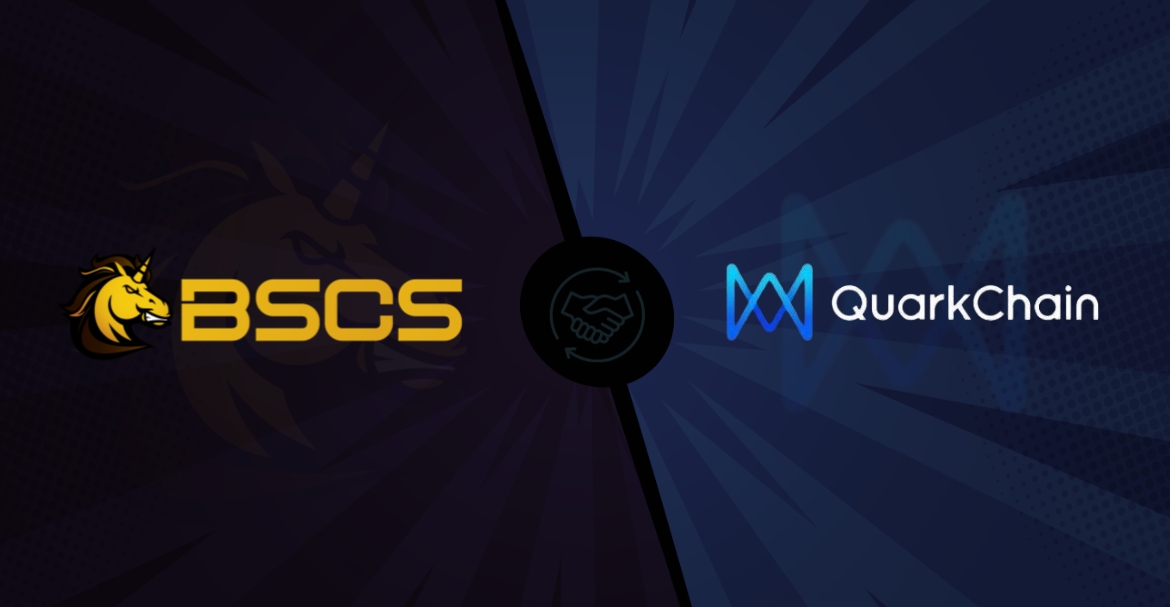 QuarkChain has announced its strategic partnership with BSCS Global. The objective is to expand the communities and network for the members to embrace innovative initiatives and co-marketing activities.
BSCS and QuarkChain are bringing their crucial elements to the table. For instance, BSCS will bring Yield Farming, NFT Auction, and game hub, among other elements. QuarkChain, on the other hand, will fuel the partnership with an environment to facilitate ideas and make necessary advancements.
QuarkChain and BSCS Global will conduct targeted awareness campaigns, AMA sessions, and other awareness activities in the future. The destination or hosting platform is currently unknown; however, either of them should make this information public in the coming days.
Ultimately, both are venturing out to create a decentralized blockchain ecosystem where users' needs are prioritized, and their goals are kept at the center of the stage. They will further set an expanded benchmark for innovation and user-centric solutions.
Meanwhile, QuarkChain has announced that it has finally drafted the strategic roadmap and vision for the platform. The team is looking to make a transition to the Ethereum Layer-2 project with a focus on revolutionizing Web3. Needless to say, it will do so with like-minded partners—BSCS Global is a recent example.
The first development pertains to transitioning to Ethereum Layer 2. QuarkChain has carried out research and development for over 2 years to understand that it will take its proprietary sharding technology to grab the opportunity to align with the developmental trajectory of Ethereum. Also, it will move on to leverage the capabilities of Ethereum that do not necessarily relate to technology.
The ecosystem is being developed by working together with Ethereum's ecosystem to solve the scalability problem. In addition, it will address the issues of web protocols and storage to improve the efficiency of initiatives. The very first partnership on the roadmap is with EthStorage. That is an L2 project that assists in expanding the storage capacity without compromising security.
EthStorage is in the testnet phase and has already grabbed eyeballs from notable projects that are looking to resolve their on-chain storage issue. Also partnering with QuarkChain is Access Protocol (ERC-4804). It can serve Web3 URLs in a fashion that is similar to HTTP, specifically for blockchain resource access.
Finally, the marketing campaigns will span throughout the community and also beyond its boundaries. It will, therefore, collaborate with companies and brands to undertake promotional activities.
The announcement of a partnership with BSCS Global is already on the roadmap, demonstrating the company's dedication to achieving the stated goals. QuarkChain and BSCS Global will now engage in a number of co-marketing initiatives and activities to ensure that the community is aware of the type of future they are bringing to the table.
It will then lead to accelerated adoption, a better understanding of the technology, and innovation with no hesitation whatsoever.