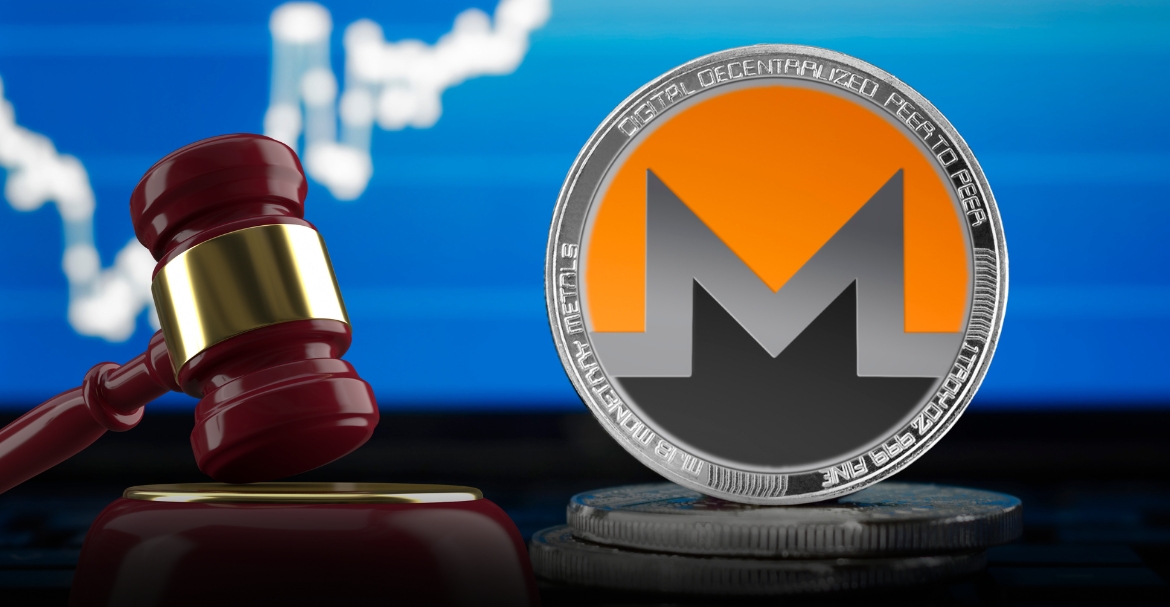 A cryptocurrency called Monero prioritizes scalability, decentralization, and anonymity. Monero has run into many legal and regulatory issues worldwide because of its special qualities as an open-source platform with the capacity to send untraceable digital payments. Finding a safe haven for jurisdictional compliance within the boundaries of decentralized finance (DeFi) initiatives like Monero is crucial for those interested in crypto jurisprudence. This is because navigating global financial rules with sound money principles is the most significant difficulty for Monero.
Monero's Privacy Features
A digital privacy coin called Monero was developed to guarantee anonymous and untraceable transactions. It employs sophisticated encryption, ring signatures, stealth addresses, and private transactions to prevent outside parties from tracking user information or activity.
With Monero, you may make routine purchases like food or clothing while maintaining the privacy of your financial information and identity. You have total control over your money when you use Monero; nobody else can access it, and no one can track where it goes or who uses it, especially when you play at the Monero Casino. Monero is an excellent option for anyone seeking additional anonymity while conducting online payments, both off-chain and on-chain, due to its strong emphasis on privacy.
Legal Challenges and Regulatory Responses
Monero has not been immune from legal and regulatory issues in a highly regulated sector like the cryptocurrency market. Governments in nations have aimed to restrict or outright ban cryptocurrency in addition to concerns over the privacy of its users. As a result, certain financial institutions that offer Monero-related services can be vulnerable to regional regulations and government enforcement measures.
As per the Monero news, the Fifth Anti-Money Laundering Directive (5AMLD) of the European Union aims to overcome gaps in the oversight of exchanges that trade in cryptocurrencies. This regulation establishes duties for client identity verification when exchanging virtual currencies for fiat money or other digital assets within Europe, as well as enhanced transparency about trading activities carried out on digital asset exchange platforms.
Other governments are also using similar laws to combat money laundering for terrorism, fraud, and cybercrime that uses technology to hide its activity from being discovered by law enforcement across borders. Monero has typically taken a cooperative stance toward adhering to these rules. Still, it must continuously modify its procedures to comply with national-level legal requirements while ensuring user anonymity wherever feasible using cryptographic techniques that obscure transactions and balances from view but are traceable if necessary by legitimate orders.
Monero's Community Efforts
The Monero community and advocates have made great efforts to address regulatory concerns. They have given their time and resources to offer detailed documentation of the legal implications of using, dealing, or interacting with XMR tokens.
They have also worked closely with regulators worldwide to ensure everything complies with local norms and regulations. This has led to a rise in adoption by several well-known companies, like Coinbase, Binance, ShapeShift, and Kraken Exchange, all of which now enable XMR transactions on their platforms.
Furthermore, they actively attempt to inform people from all walks of life about Monero's unique traits and security benefits by leveraging online platforms such as Twitter product announcements and YouTube courses. This ensures that more people understand how Monero differs from its competitors while maintaining within the constraints of rules established by governments worldwide interested in preserving consumers' security interests.
Conclusion
Monero is a groundbreaking cryptocurrency with several lawful, regulatory, and secrecy difficulties owing to its distributed architecture. The dearth of oversight makes it hard for law enforcement to observe and monitor exchanges, which can result in prospective economic law breaks such as money laundering or terrorist financing.
In addition, the obscurity of Monero makes it attractive for illegitimate uses, as transactions cannot be traceable to a particular person or establishment. The regulation dilemma still exists as many governments have yet to decide on the lawfulness of this technology.
As technology progresses and develops, further investigation should be undertaken to ensure that officials and the public comprehend the consequences of employing Monero for commercial tasks. On the whole, Monero has many advantages when compared to more established financial structures, but it must acquire tighter regulation to guarantee its safe and responsible usage within society.