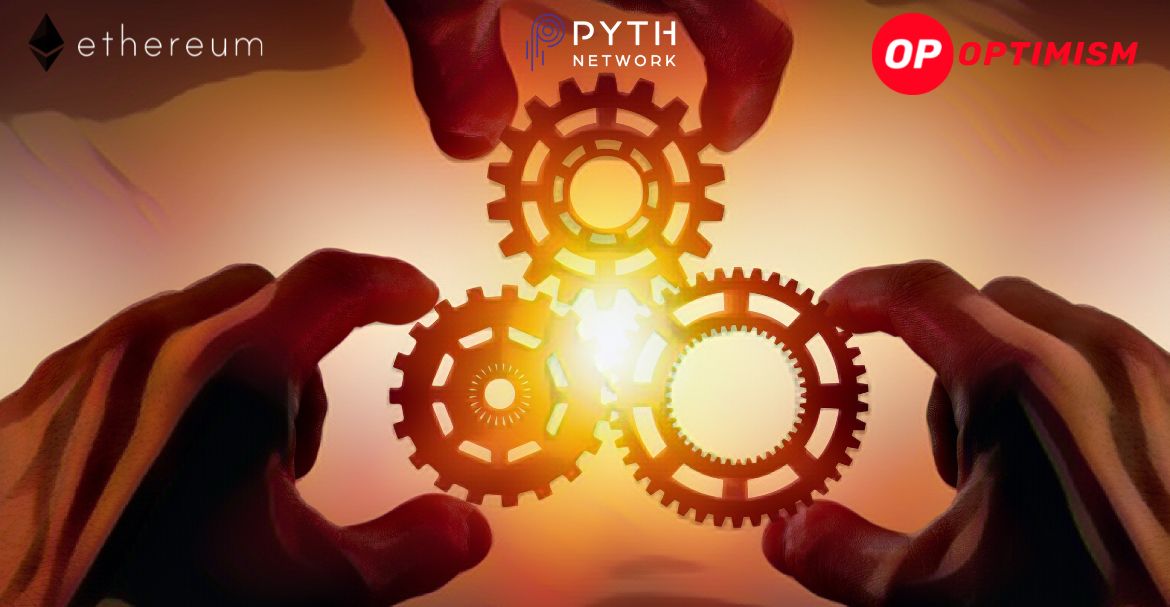 Pyth network has announced integrating over 80 price feeds with Ethereum and Optimism. The integration is crucial as it allows both platforms to permissionlessly request and consumes price data from any of the available feeds. The data could be commodities, equities, cryptocurrencies, or foreign exchange pairs.
Many other platforms have integrated price feeds into their platforms. These include Lido, Ribbon Finance, MANTRA, Hashflow, AMP, Flexa, SOMA.finance, and Infinity Exchange.
Mike Cahill, the Director of the Pyth Data Association, called this integration significant, adding that they are excited to join the ecosystems of Ethereum and Optimism. Mike Cahill expressed assurance of continuing to equip developers with quality data while enabling a wide range of new decentralized applications. He specifically talked about Ethereum by highlighting that it is the industry's earliest and most prominent blockchain.
Varun Kumar from Hashflow talked about offering the best possible rates to their users through the data feeds and security tools of the Pyth network. Varun Kumar, the Chief Executive Officer of Hashflow, established that the aim is to build a trading application that all users with a seamless experience can use.
Julian Koh, the Co-Founder of Ribbon Finance, expressed his excitement about using Pyth by saying that it will help ensure that options contracts traded by the vaults of Ribbon Finance expire at the correct levels.
While many platforms have recently integrated price feeds of Pyth Network, Solana and BNB Chain have been accessing the offering for a long time.
Solana Mainnet took the integration live in August 2021 and BNB Chain followed by implementing the integration in May 2022.
Pyth Network focuses on finding new and economic ways to bring data on-chain and aggregate it securely. It is a specialized oracle solution that is designed for latency-sensitive financial data. The Pyth Data Association was founded to assist the operations of the Pyth Network.
Optimism is a layer-2 scaling solution that gives users the power to execute their visions on an open-source protocol that otherwise may not be captured by private commercial interests. Ethereum is a technology run by its community to power ETH and thousands of decentralized applications. It enables payments across the globe, contributing to the digital economy boom. It aims to include everyone in the financial system through its DeFi services.
Anyone, irrespective of their background, can join the ecosystem to send and//or receive funds from other users. Having a digital wallet is a must, and it has to be connected to the account. Power the wallet by getting ETH from the platform. Developers can then proceed to build by coding with Ethereum. Pyth Network has boarded more platforms in recent days than in the last 12 months. Many more are likely to join the list, assuming it maintains the current pace.