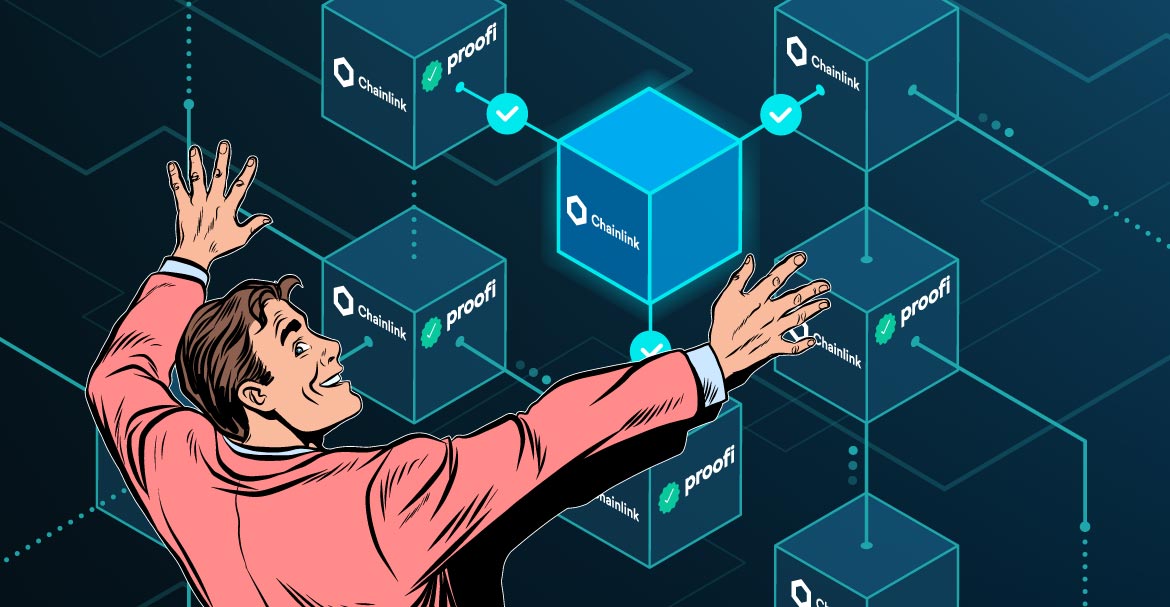 Chainlink and Proofi are revolutionizing identity through a strategic partnership. With Chainlink support, Proofi will distribute identity attestations through a decentralized network, and it will be a regulated gateway for DeFi platforms to access data for KYC and AML purposes.
Governments often cite the anonymous ledger on blockchains as a drawback as they can accommodate illicit activities. Although several DeFi platforms have incorporated verification models, they are often centralized and pitch out from the privacy-based operations of blockchain networks.
The LTO network has joined hands with the Chainlink Oracle. Users do not have to worry about spilling their data everywhere while completing KYC or AML verifications on DeFi platforms. Using the new protocol, even private startups can have new users without worries about mishandling the identity data.
Named Proofi, this new privacy protocol is built by the renowned Dutch blockchain TO Network. Moreover, to avoid any legal complications in the protocol, the blockchain has teamed with Firm 24, a Dutch law firm. Proofi is developed as a privacy-first protocol that can operate within the regulatory frameworks put forth by world governments.
The Chainlink Oracle solution has become an integral part of enabling the cross-chain abilities of this privacy protocol. Chainlink is one of the most sought-after oracle networks to connect to external APIs securely and perform off-chain computations. The Network is currently responsible for transferring billions of dollars across DeFi platforms in the crypto ecosystem.
The LTO Network chose to bring their data through Chainlink thanks to the highly commendable security infrastructure. On top of that, as the largest oracle solution in the industry, Chainlink will also contribute significantly to scaling the range of the protocol across blockchains. The LTO Network has listed several advantages of using Chainlink after examining several competitors. They are as follows, Chainlink enables users to subscribe to Proofi API as they do with other APIs without added complications.
Chainlink is Blockchain-agnostic and can be made available on any network seamlessly. Several networks have already adopted Chainlink, making it easier for Proofi to connect with potential consumers of their products. The Probably Fair infrastructure helps users ensure fairness regarding handling their data in real and historical times.
The startups across the blockchain industry spend around $7.8 billion a year for identity verification, making it one of the major cost burdens. Moreover, the usual KYC and AML verifications are demanding and time-consuming, affecting user experience significantly. After the verifications are stored on the company's server, the data paves the way for the so-called "privacy war."
By subscribing to Proofi, users can eliminate all the concerns mentioned above regarding privacy while accessing a DeFi platform. Instead of collecting a person's personal information, the platforms will check the attestation provided by Proofi. And what is more, it reduces the company's cost burden by effectively outsourcing the verification process to the decentralized protocol.