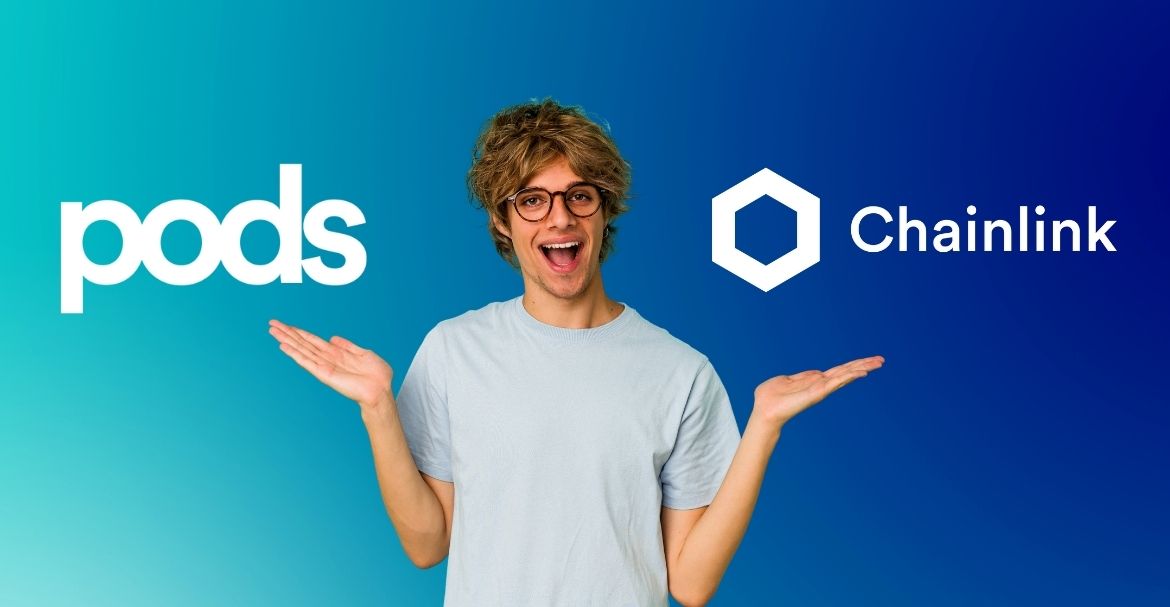 On the 13th of October, 2021, Pods made the headlines with their announcement that they would be integrating the Price Feeds generated by Chainlink into their AMM algorithm to improve its efficiency. The AMM algorithm stands for Options-Specific Automated Market Marker. The Chainlink Price Feeds will AMM with information on price reference, based on which the AMM will provide an accurate output of the rates of options contracts. The entire process will be executed with utmost security and reliability. Furthermore, due to the broad and highly efficient market scope of Chainlink, it can help the algorithms stay safe from setbacks like data breaches due to flash loan attacks and exchange downtime.
As of now, users can access the integrated result of the Chainlink and AMM on the mainnets of the blockchain networks Ethereum and Polygon (Matic). For the native assets like ETH and BTC on these two networks, the Automated Market Maker takes its reference from the price feeds and creates prices for the options contracts, thus increasing the fungibility for a diverse range of options markets. 
The data provided by Chainlink is insulated against any tampering and helps in the hedging of Decentralised Finance. Pod mainly attempts to safeguard the crypto states of the users in the most straightforward and hassle-free method possible. To that end, it uses options contracts, via which it offers clients the option to limit the volatility. God has ensured that the end-user will be able to constrain the market risks without any obstacles. 
The partnership with Chainlink has further boosted this procedure by ensuring that the risk management system is decentralized and continuously maintained, and composable. The AMM of Pods will self-start options markets that initially did not have any liquidity to speak of. Furthermore, it will rate the options according to market trends while ensuring that liquidity providers of the AMM are insured from market risks.