Blockchain News
Nexus Mutual Joins Hands With Somish Blockchain For Smart Contracts Audit Process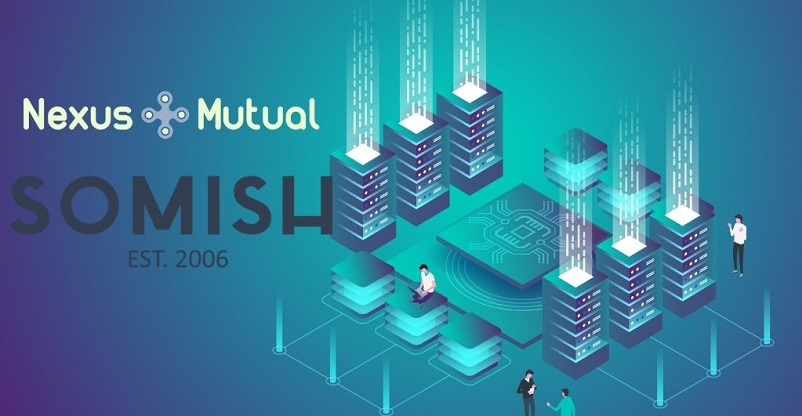 The auditing process is very important for the smart contracts as it brings the component of transparency to the table. In an important development, Nexus Mutual has selected Somish Blockchain Labs as their referred auditing partner.
Just so you know, the team at Somish has been working with the Nexus for a couple of years now, and both of the companies have closely associated with developing the core technology and decentralized applications. Both started collaborating on the auditing of the project in 2019, and a total of 17 projects have been audited since then.
Benefits for Clients and Customers
The partnership will result in a number of advantages for the ecosystem as Somish can help the decentralized financial proposals as well as the distributors to get their projects audited. This partnership will also result in building confidence among the investors and encourage them to participate in risk assessment of the NXM tokens and their staking on the smart contract. The primary motive behind this move is to reduce the price of smart contracts, thereby making them more affordable.
It is important to understand that assessing the risk in the decentralized finance system is a very complicated procedure. There are multiple facets that one needs to look into, and this new association will help the investor to solve the puzzle in a more effective and efficient manner. Nexus Mutual is going to provide all the information that is required on the part of investors to assess risk in the decentralized finance, and to help the matter further; the Somish team will supplement with their auditing reports.
Conclusion
This coming together has deep relevance for the investors who are looking to have more information in order to make an efficient decision in the field of decentralized finance. The ode that Knowledge is Power is specifically relevant in the field of decentralization finance, and this association will definitely help investors to minimize their risk while maximizing their rewards.