NEO News
NEO Price Corrects Downwards and Approaches the Major Support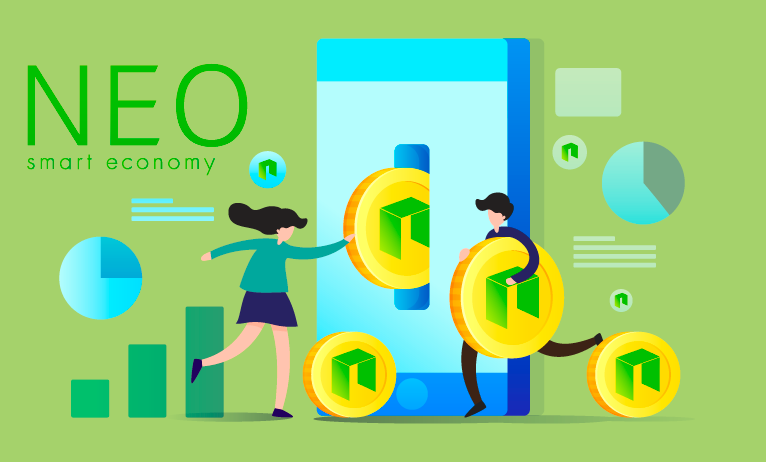 NEO's last week has gone precisely opposite of the overall market trend. In this period, it has been down by a moderate 4.57%, and the current value has been down to 10.984 USD from 11.51 USD price range. However, the currency may show some signs of strength in the upcoming days.
NEO Price Analysis
NEO price was at 11.511 USD at the starting of January 16, and by 09:30 UTC of the same day, it dropped by 6.68% to lock itself at 10.743 USD. It was followed by a huge hike of 14.54% over the next two days, and this swing pushed the NEO price to 12.305 USD, the weekly high point. Between January 18 & 23, the coin has reflected a massive bearish strike and follows a downtrend. It has been compressed by 10.71%, and the current price trades around 10.98 USD.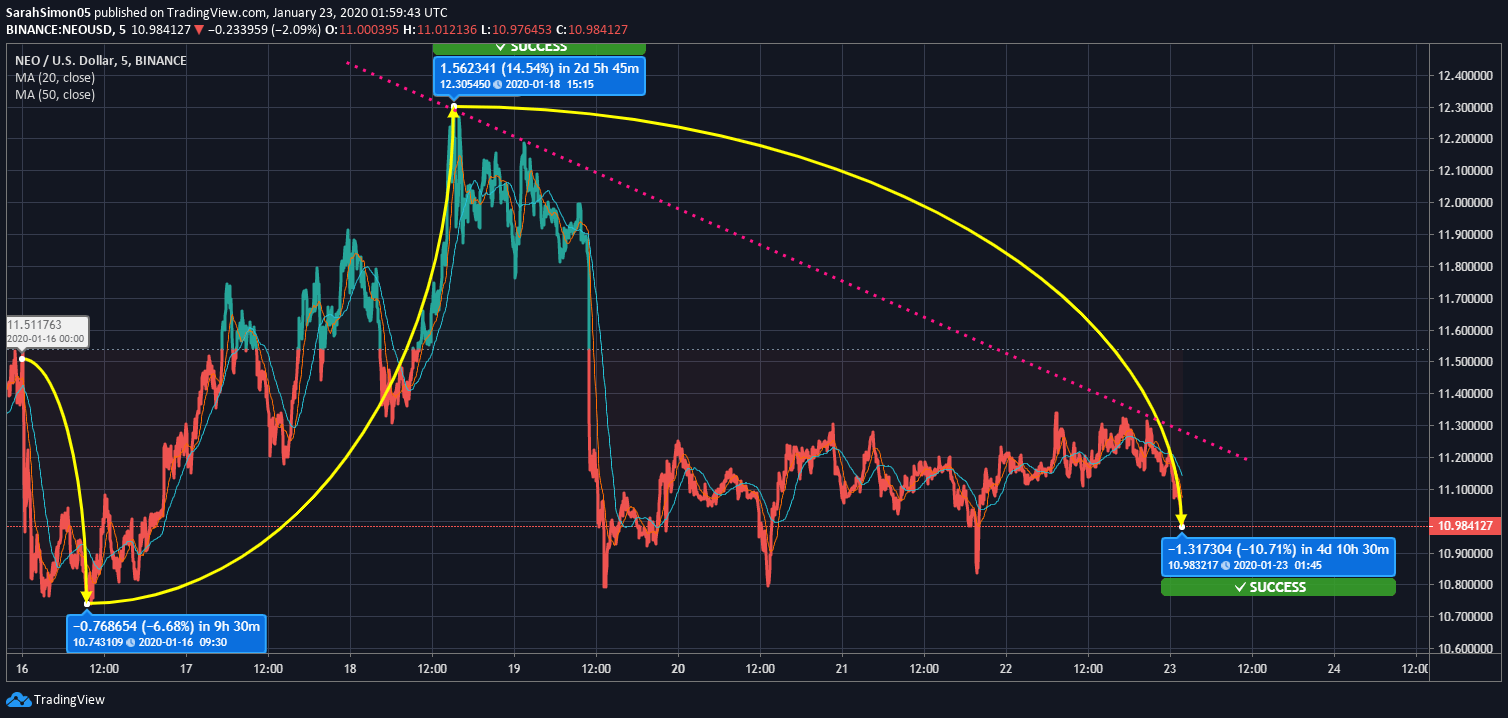 NEO coin's current price is lagging behind its short-term moving averages viz. 50 and 20 days by almost 1%. It suggests that NEO may not show any quick turnaround in the coming few days. However, as per the current trend, it may touch its weekly low $10.78 soon. It may not be able to avert the risk of price decline thoroughly, so investors are advised to trade with caution on an intraday level.