Cardano News
Cardano (ADA) Witnesses a 3.41% Price Correction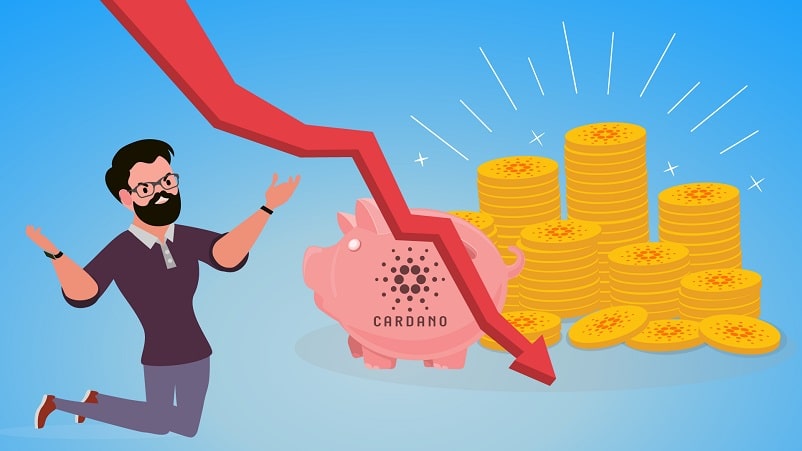 Cardano has not been spared by the overall sluggishness in the market. It has been dropped by 3.41% overnight, and the current price rests at $0.04480. It has been through three major price shifts in this period, and the bearish pressure is not likely to go away anytime soon.
Cardano Price Analysis
ADA coin's first major movement started at 00:16 UTC, and over the next four and a half hours, it got contracted by 2.41% to be placed at $0.045274. It was followed by a 2.64% hike that added $0.00119 to the value and put the Cardano price at $0.046468, the highest for the day. Later, another price variation was seen between 07:24 & 02:13 UTC today. Over these almost 19 hours, ADA coin saw its biggest reduction of the day. This swing cut 4.28% down from the value and pulled the price down to $0.04447.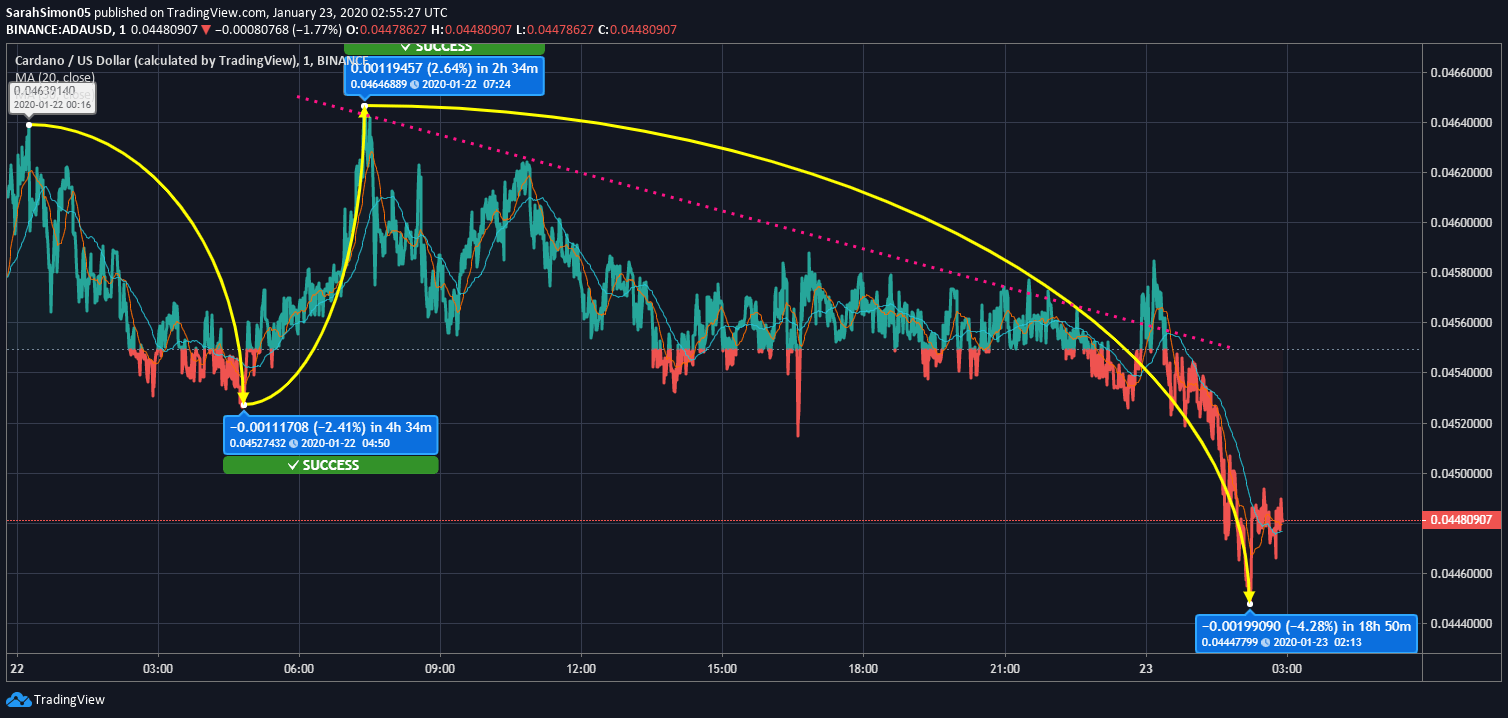 There has been a significant exacerbation on Cardano's market cap trend as well. Yesterday, it was at 1.183 billion USD, and it is currently trending at 1.163 billion USD.
Cardano's current price has been going above its 50 days MA ($0.044766) and 20 days MA ($0.044794). However, no sudden recovery seems possible. It may have to fall to the support of $0.04474 before making any effort to get up. Intraday traders should be prepared for any sudden temporary spikes.
| | |
| --- | --- |
| Cardano (ADA) | Resistance & Support Levels |
| 1st Resistance | $0.04622 |
| 2nd Resistance | $0.04678 |
| 3rd Resistance | $0.04724 |
| 1st Support | $0.04519 |
| 2nd Support | $0.04474 |
| 3rd Support | $0.04417 |