NEO News
NEO Draws a Declining Price Channel as it Slides Down
NEO is currently bottoming out around $8.6 price area and is foreseen, giving a declining price trend in the upcoming days as well. In the recent trading duration, we even see a narrow declining trading range wherein the coin hit the lowest at $7.78—marking a fresh 30-day low. With this, we do not see an uptrend any soon.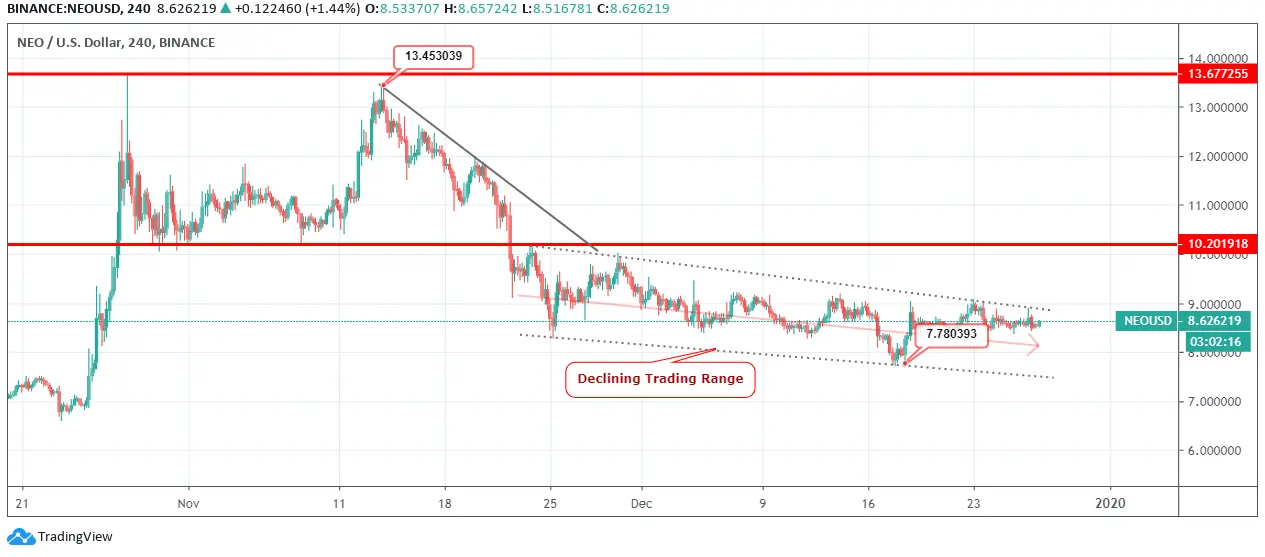 As observed, we witness a steep fall from the trading price of $13.45, which happened to have broken the major support at $11. The current movement of the coin lacks momentum to rise above the critical support level and is trading under dense selling pressure.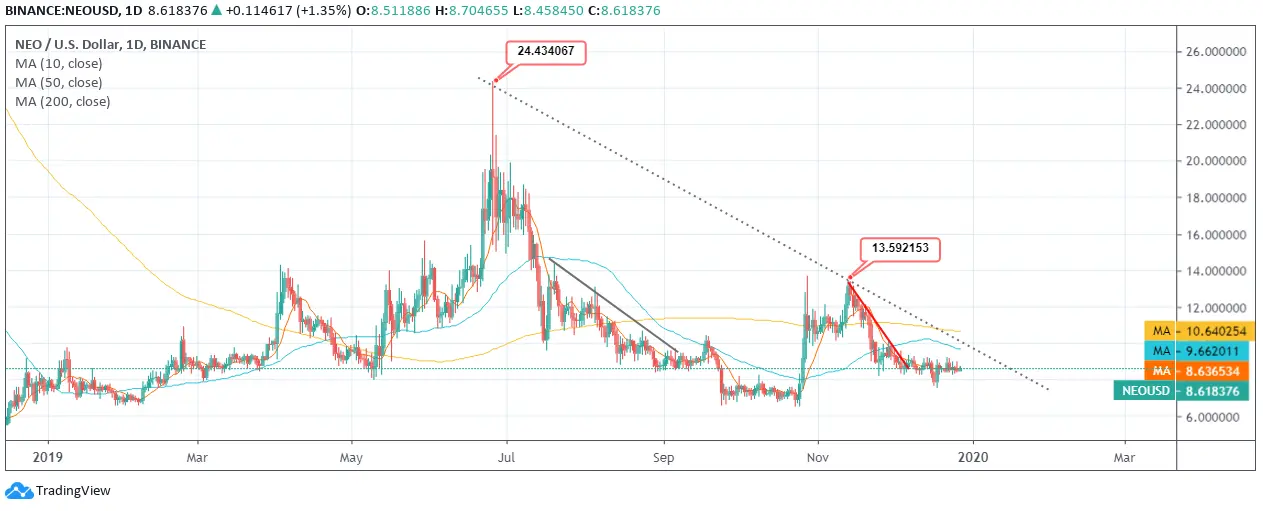 Analyzing the cumulative movement of the coin over the past trading year until now, NEO/USD soared earlier this year in June when BTC—the King had hit $13,000. Since then, the coin has been under denial mode just like many other major altcoins, and currently, it even lacks support from the short-term and long-term daily moving averages. As per the pattern is drawn throughout, NEO seems to have been forming lower highs, as it records a considerable uptrend after every decline.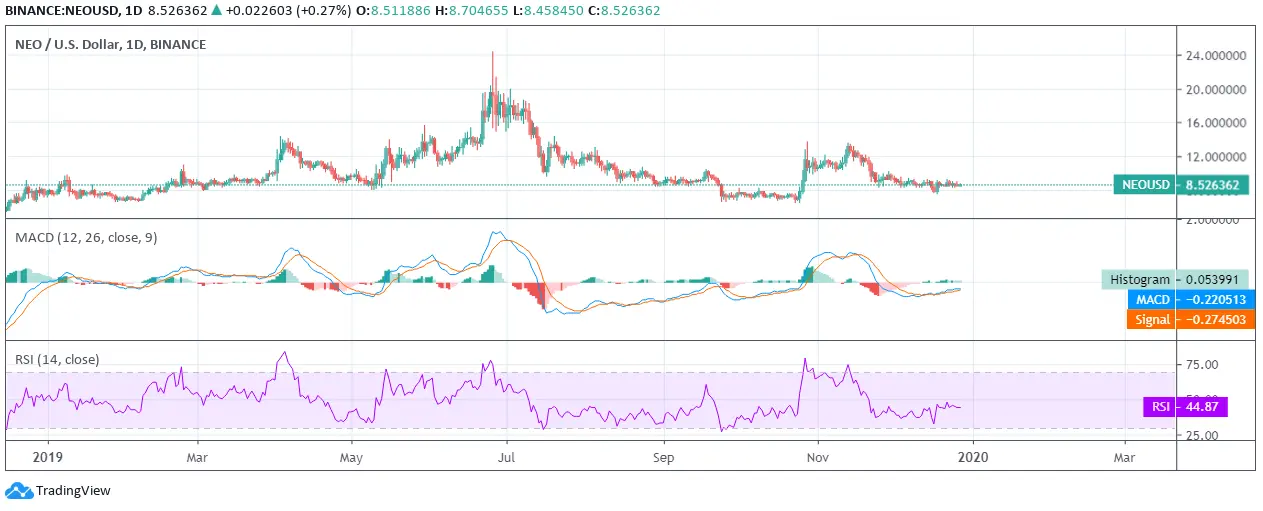 The MACD of the coin confirms the moderate bearishness as the signal line moves adjacent to the MACD line of NEO.
The RSI of the coin is at 44.87 and withholds no extremities at present. Also, as per the trend of RSI noticed, we see that the coin has collectively performed well in the whole year as it has more numbers of upside breakouts rather than testing the critical support at 30.