Litecoin News
Litecoin (LTC) Seems to Take a Dip as it Faces Rejection Above $40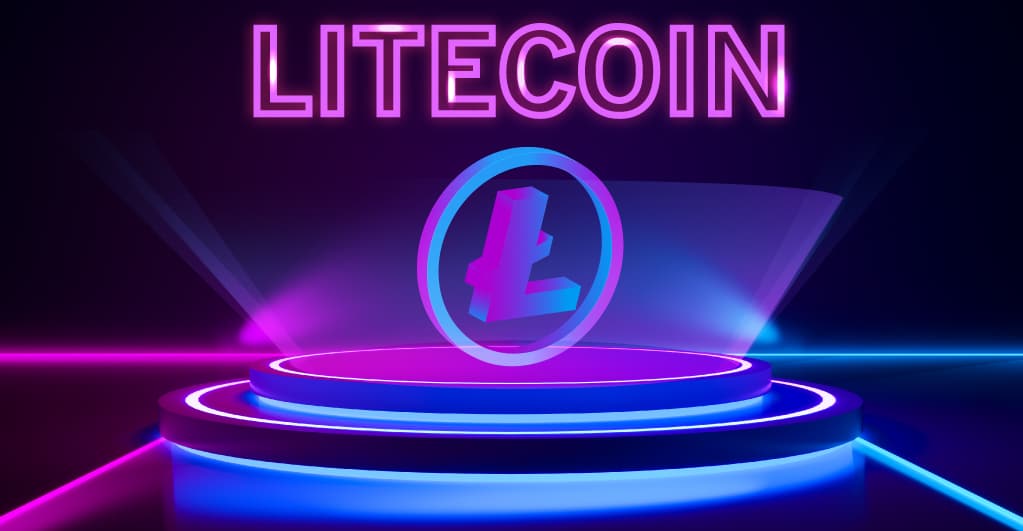 Litecoin trades at $40.4, at the press time, and we believe that it is trading better than the fresh 30-day low it had hit at $36. However, we have been noticing rejection around this price area, which is marked as the major resistance followed by $42.5.
Similarly, for the current trading price, $39 is marked as the support zone, and a decline below this price can lead to LTC to hit as low as $36. The volatility and selling pressure amidst the global crypto market has led all the major coin and altcoin to hit the fresh 52-week bottom price. The altcoin market is seen suffering due to a lack of proper support and momentum to rise.
Litecoin Price Analysis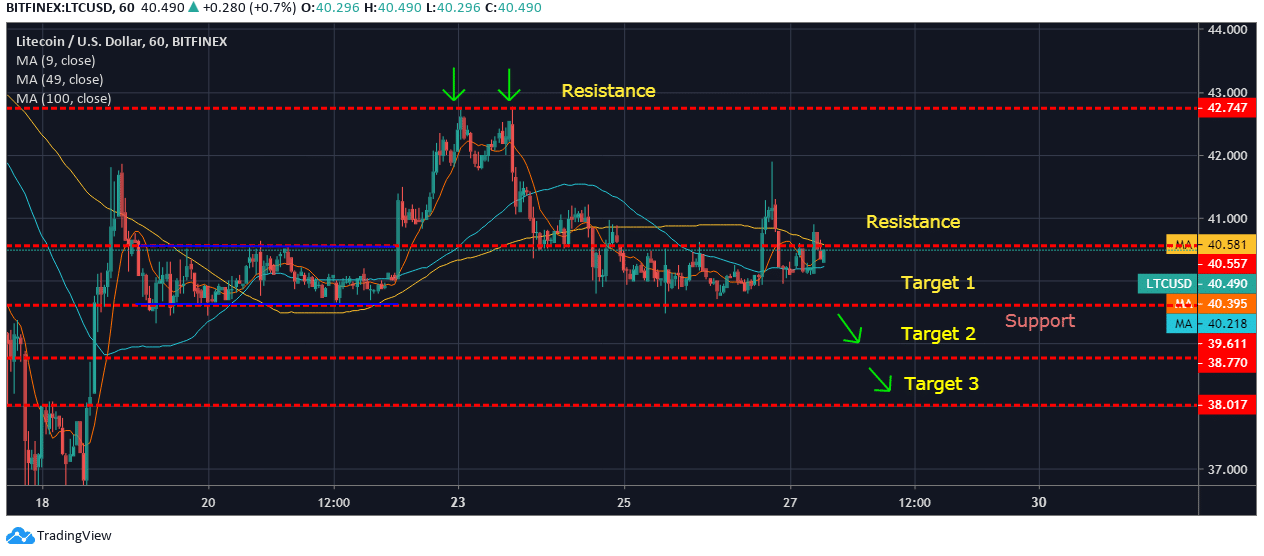 Analyzing the hourly LTC/USD price trend on Bitfinex, we see that the coin is in a rejection phase, and we do not foresee any uptrend any sooner. The three targets are pointing out at the important supports that the coin will face as it slides, however, if there does not happen to be active support from the buyer group, Litecoin price can bottom out limitless.
The current trading price around the major resistance is favored by support from the daily 9-day and 49-day moving average.
Technical Analysis
The technical indicators laid on the price trend of LTC/USD, rightly confirm the current bearishness, despite a slight support but invisible recovery.
The 20-day Bollinger Bands do not manifest future volatility as the bands are not seen getting squeezed around the current trading price area.
The MACD of the coin is currently trading above zero as we have no volatility in the foresight, but the bearishness sticks around as the signal line overrides the MACD line.
The RSI of Litecoin is at 53.02 and has not hit the support at or below 30 on the hourly chart.