Monero News
Monero (XMR) May Continue the Gaining Spree of the Last Month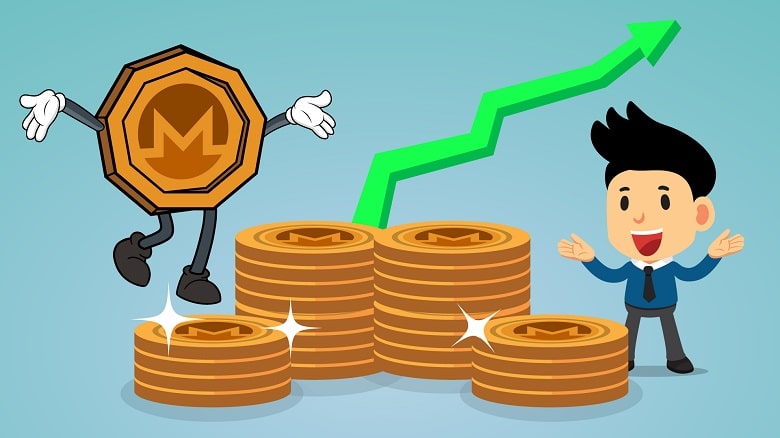 Monero exhibits strong upward momentum
The next price target should be $90 in the short-term
XMR price has gone beyond $85 recently, and this has happened because of an almost wholly bullish price movement of the last month. In this period, it has been increased by 46.68%, and this current bullish spree is likely to be sustained for a while now.
Monero Price Prediction
The upward movement of Monero price started at $58.91 on January 11, and in the next 6 days, the currency could manage to add $12.67 in the value and touched $71.59. It was followed by a price correction of 19.53% that took the XMR value to the lowest point of the last 30 days at $57.61 by January 24.
After registering the lowest around $57.61, Monero started to trade with a steady upside momentum, and it added almost $30 to the value and pushed the price of Monero to $87.58. XMR coin has already breached previous resistance levels of $81 & $83.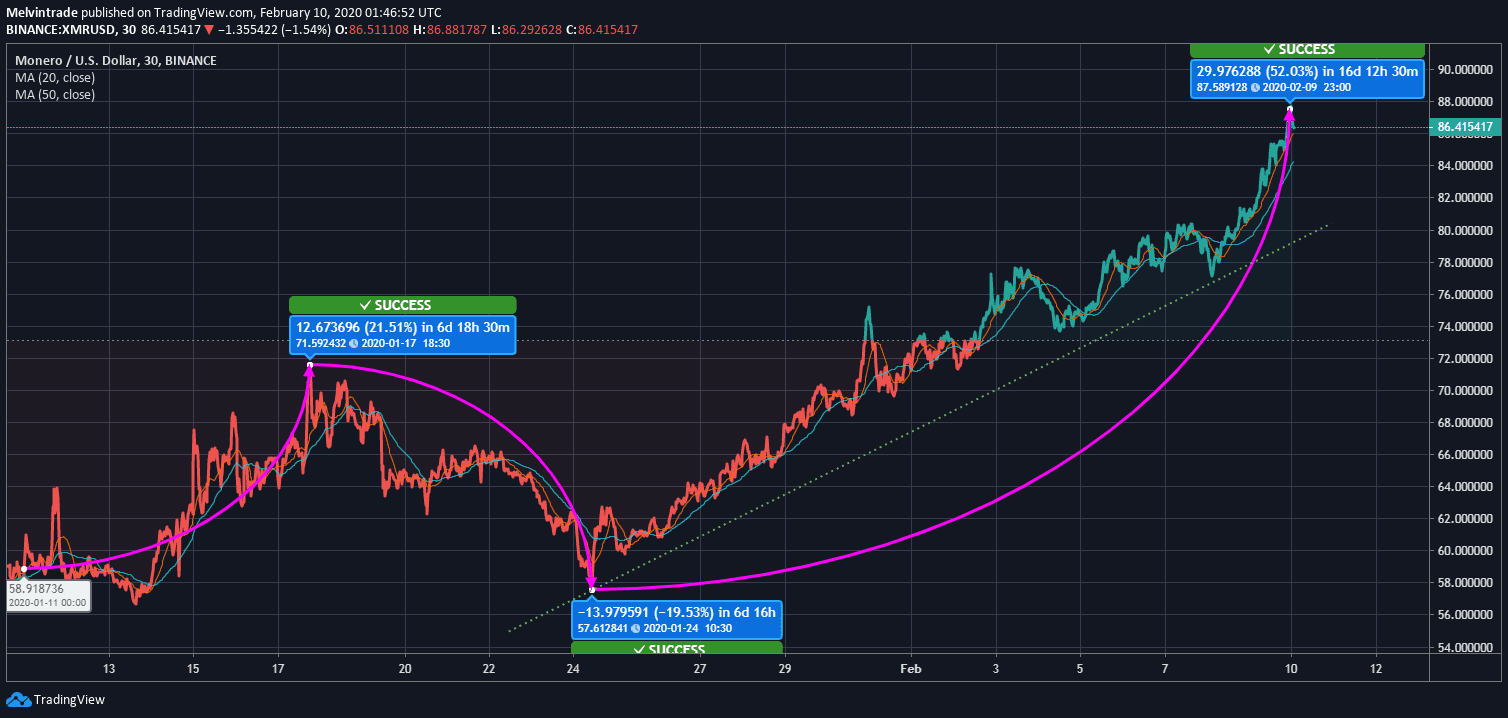 Monero's market cap has shown a similar trend over the last month. It was at 1.016 billion USD on January 11, and at the time of writing this Monero price analysis, it marked at 1.513 billion USD.
XMR coin's both 50 days MA ($84.27) and 20 days MA ($86) are yet to catch its current price at $86.41. It hints at the continuation of the current bullish run in the upcoming days. It may soon cross the $90 price level. However, intraday investors are advised to look for any unprecedented spikes that may happen once it reaches $90 mark.