Dogecoin News
Dogecoin Hits a 90- Days High at $0.003238 After 47.18% Hike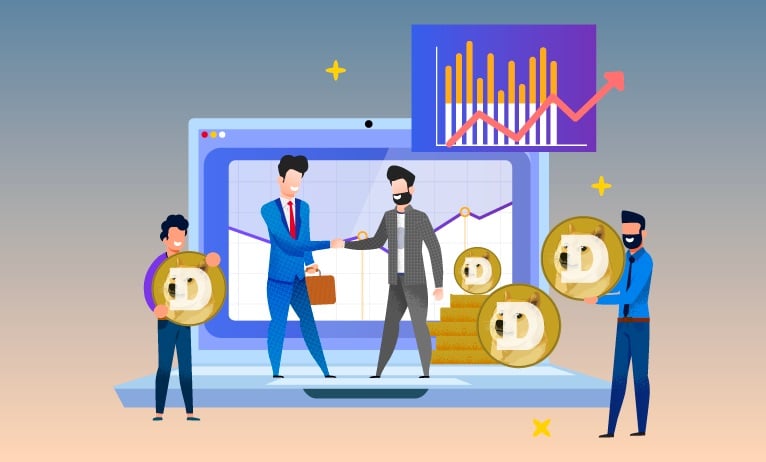 Dogecoin hits a 90 days high point, as it gained 47.18% over the last 30 days
The next resistance seems imminent at 0.003458
Dogecoin price marked strong upside momentum from the past 30 days, and it has followed a similar path of most of its peers. The current value rests at $0.003238, and at the time of writing this analysis, it saw a moderate price correction, but the overall trend is upward one, and hence, it may continue its gaining spree in the short-term outlook.
Dogecoin Price Analysis
The first swing of DOGE happened between January 11 and 19. Over these eight days, its value was escalated by 20.46%, and it traded from $0.0022 to $0.0026. On January 19, Dogecoin started showing downside correction, and by the next 5 days, it was pulled down to $0.00213980, the lowest point of the month. It was followed by a 64.79% hike that added $0.001390 to the value and pushed the price to $0.00353565 as on February 09.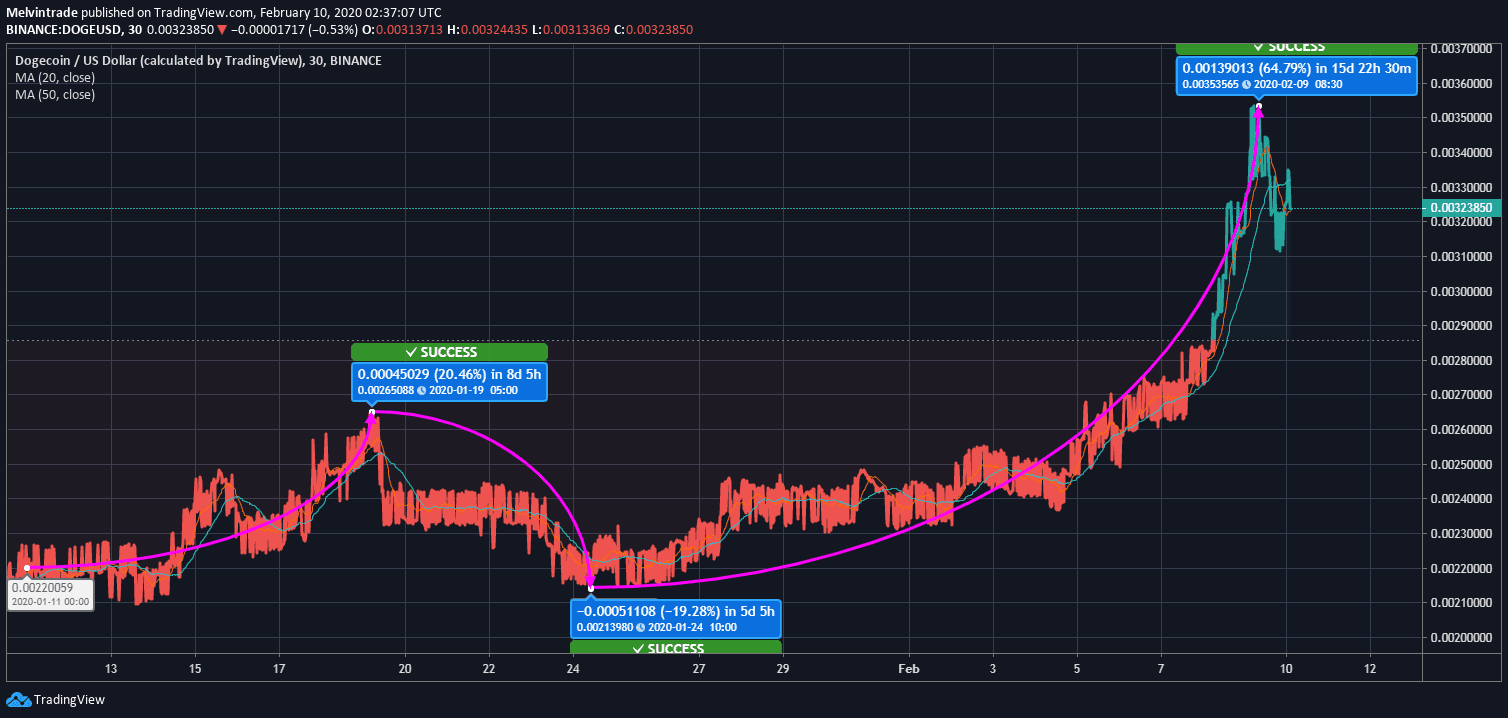 Dogecoin's current price at $0.003238 is below its 50 days MA ($0.003318) and above the 20 days MA ($0.00323). The placement of the current price above 20-days moving averages hints at the upcoming moderate volatility. There may be a few unprecedented price shocks in the intraday level.
| | |
| --- | --- |
| Dogecoin (DOGE) | Resistance & Support Levels |
| R1 | $0.003458 |
| R2 | $0.003684 |
| R3 | $0.003837 |
| S1 | $0.003079 |
| S2 | $0.002926 |
| S3 | $0.0027 |