Monero News
Monero Breaches 5-Month Resistance at $79.8; Trades at $76.9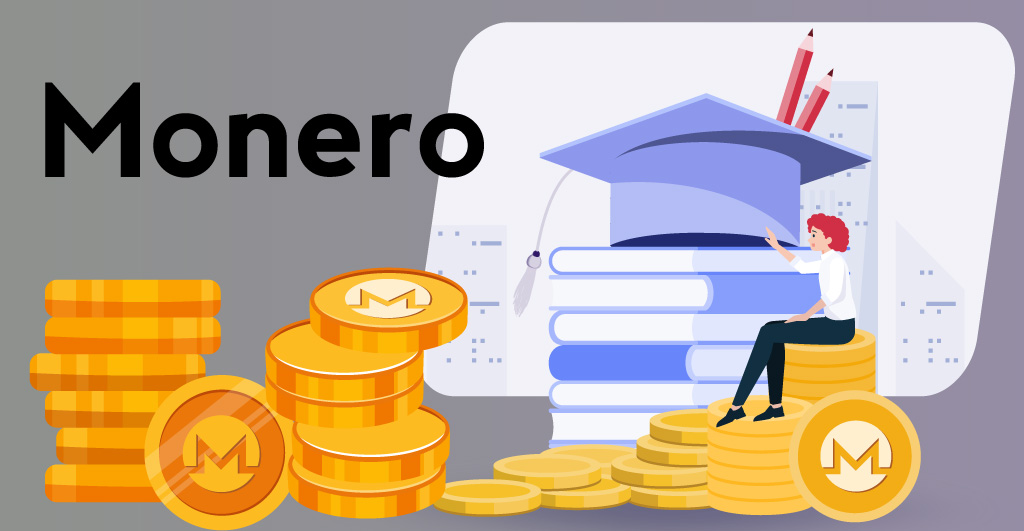 Monero and Bitcoin have one and very important features in common that there is no leverage built into the chain itself, which is made sure of the difficulty adjustment and ticket price. However, leveraging isn't important against full proof answerability and equilibrium, which is like using an old idea in a new game.
Moreover, XMR coin is ranked amongst the top 15 coins of the global crypto market, and around the wee hours of the trading session today, it breached a 5-month long resistance around $79 but failed to rise above $80 facing a stringent resistance.
In this sense of comparison between BTC and XMR, if investors prefer investing in an alike security like the former, Monero is at par and is ranked amongst the top altcoins as well. The privacy, accountability, and the blockchain are much ahead and considerable than the resistance it is facing presently. This makes it a preferred investment in altcoins ranked amongst the top 15 cryptos of the market.
I think maxis are proper scared of the masses starting to realise "why the fuck would I use #Bitcoin when #Monero does it better in every single sense?"

Listing XMR in mainstream platforms such as Coinbase or Gemini would probably be very bad news for BTC if you think about it.

— CheckMate (@CheckMateHere) July 26, 2020
Monero Price Analysis
On the 12-hourly chart, the XMR price trend is seen spiking after a notable 8-week consolidation. It was just around the press time when the price broke 5-month resistance at $79, which otherwise could have been breached in May when the coin started strengthening after the massive crash.
Moreover, BTC, after a month of trading laterally, has resorted to breach above $10k, and the influential altcoins like Monero are soaring too.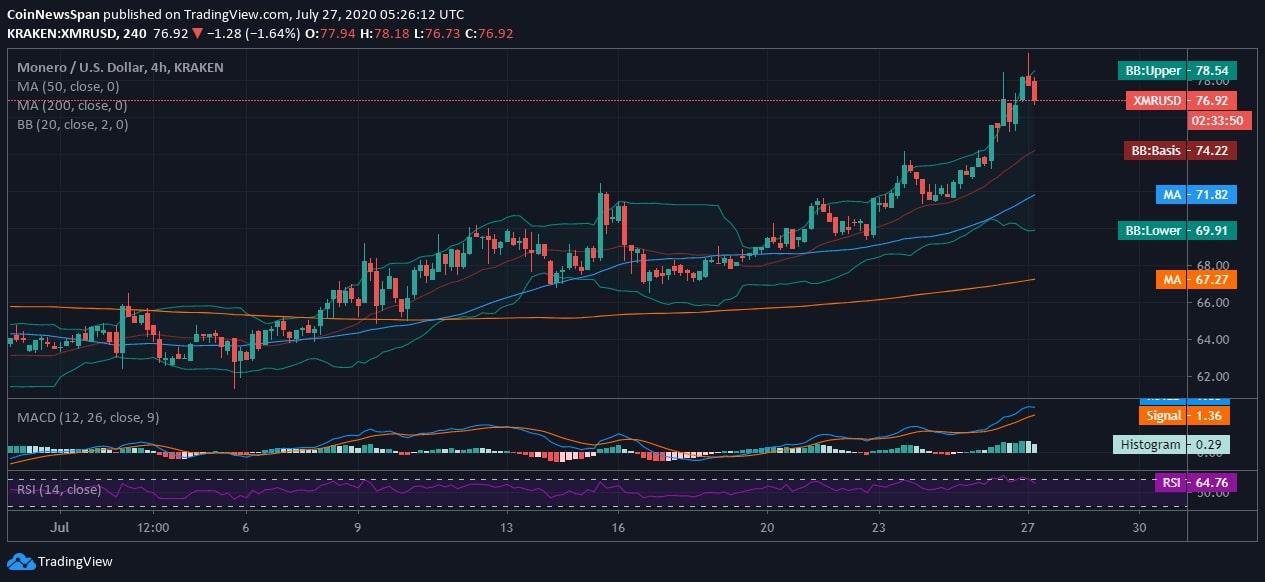 Monero, on the 4-hourly chart, is exhibiting a notable rise from trading around $61 at the onset of the month to trading at $76 as we near the end of the month. The price trend of XMR/USD is hitting the upper 20-day Bollinger Bands as they widen and project moderate volatility in the upcoming days.
Despite the extending volatility, XMR coin is holding a bullish crossover and retains strong support from 50-day & 200-day moving averages at $71 and $67, respectively. With a slight pullback, the coin is now trading around $76 with an intraday support at $75. With gained momentum and traction in the intraday, the technicals laid are drawing a bullish crossover.
The MACD chart shows bullish divergence, and the signal line is crossing above the MACD line on a 4-hourly chart. The RSI is exhibiting the increased demand of the Monero due to a recent price surge and lies at 64.76.