Monero News
Monero (XMR) Exhibits Dramatic Movement in the Day-long Run
Monero is considered one of the top coins by many traders in the crypto market. The movement in the coin has always been impressive except for the last couple of weeks. The third and fourth quarter has been quite devastating. The XMR price was spotted booking downtrend that continued till now.
The current price movement has taken the currency below the 90-days low and created a new at $44.65. The improvement is anticipated to embark in some time. Till then, the interested traders are suggested to wait.
XMR/USD Price Chart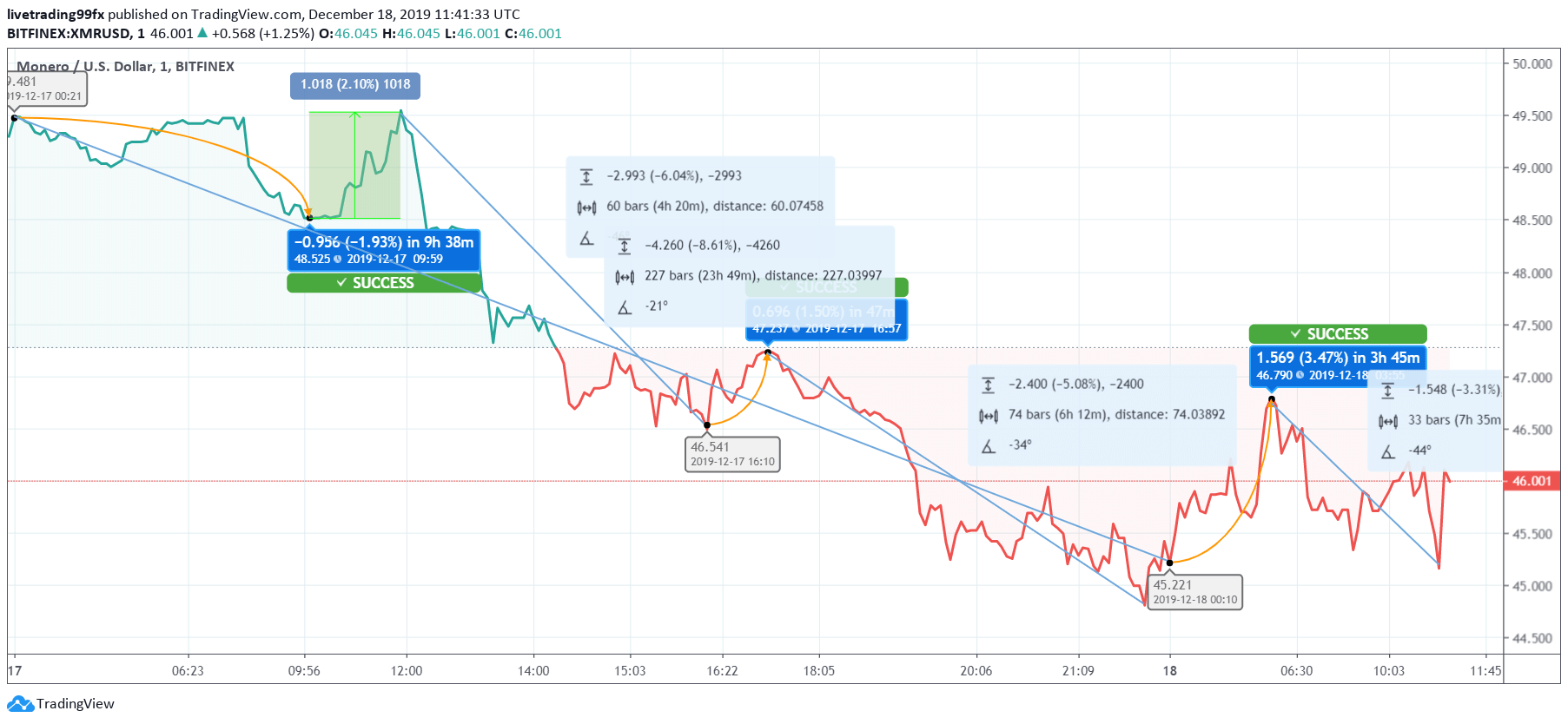 Yesterday, Monero started dealing at $49.48. The price slipped to $48.52 within the opening hour by 1.93% fall. The price jumped to $49.50 again by 2.10% but couldn't stay for long. The XMR coin again slipped, and this time it reached $46.54. Then, the coin price moved to $47.23. After that, Monero's price dropped again and touched $45.15. The intraday movement of the coin reflected 8.61% regression. Today, XMR coin jumped to $46.79 from $45.22 by 3.47%. The price slipped to $45.15.
Monero Price Prediction
Monero coin is currently dealing at $46.001. It looks like the price will move to the immediate resistance level $48 in the coming hours. Monero is recommended for the long-term traders as the short-term is speculated to be chancy. However, the traders should keep in mind the current scenario and then invest in the cryptocurrency as this might turn out to be risky.
| | |
| --- | --- |
| Resistance Level | Price |
| R1 | $48.2 |
| R2 | $51.45 |
| R3 | $53.23 |
| Support Level | Price |
| S1 | $43.17 |
| S2 | $41.39 |
| S3 | $38.14 |