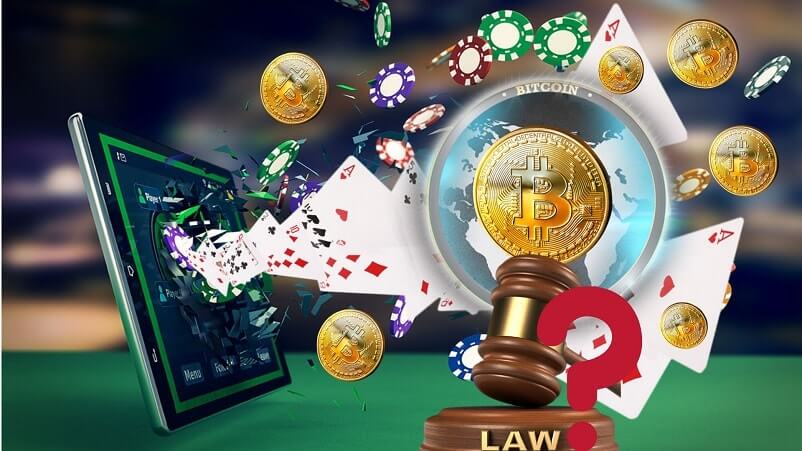 With all of the desirable attributes that Bitcoin possesses, it is no wonder that gamblers are increasingly turning to it to fund their online gaming. Bitcoin is one of those technologies that was let out of the bag before the public knew what it was or what to do with it. Many still don't, and that includes governments. Some countries have banned it outright, some have recognized it as a currency, others still aren't sure how to classify and deal with it. With all the ambiguity, it's no wonder there is so much confusion surrounding its use for gambling. What we will deal within this article is the burning question – is Bitcoin gambling legal? Let's find out.
Checking the Laws in Your Country
The first thing is to confirm whether online gambling, in general, is legal in the country in which you reside. This will not automatically guarantee that Bitcoin gambling is legal, but it is the logical first step. In general, European based players are better off then players from other countries due to widespread licensing. Malta is one of the main hubs for those on the continent, the UKGC, for British based users. The picture is not quite so clear cut in the USA where laws can vary state by state. Other interesting cases include India where there are laws against homegrown casinos offering online betting, but nothing to stop Indian gamblers participating at offshore casinos. Check the laws in your home country in regards to general online gambling. If it is legal, this is a positive sign, and we can progress to the next stage.
Gambling with Bitcoin
If you have checked that online gambling is legal in your country or state. The next step is to check on the status of Bitcoin gaming from online gaming news. For the most part, rules and laws concerning cryptocurrency are fairly non-existent as governments continue to figure out how to deal with this new concept. As such, if gambling is allowed where you reside, then chances are good that using Bitcoin to do so will be fine. Evidence of this can be seen where licensed online casinos have begun to offer Bitcoin for making transactions. Unless governments step in and put a stop to it, which seems unlikely, this trend is set to continue.
What's really interesting about the open and anonymous nature of Bitcoin is that it provides new ways of online gambling that did not exist before. Bitcoin-specific games have popped up, such as Crash games that are extremely easy to join. One example of this style of betting is Rocketpot.io, which is an excellent example of how professional these new games are. Players register with minimal personal information. Usually, an email address and username are enough to join in to start playing. What is great about these games is that the house edge is exceptionally low and they use software that can be proven fair.
Conclusion
In short, if gambling is allowed in your territory, then gambling with Bitcoin will probably be fine also. However, this can differ from state to state, country to country, so check to make sure on the local rules before splurging on some Bitcoin. As mentioned in the previous paragraph, if you are going to gamble with Bitcoin, it might be worth your time to explore the new Bitcoin-specific games as well. As always, do your homework to find reputable sites and remember that Bitcoin is a currency, so don't forget to set bankroll limits.