Monero News
Monero (XMR) Escalates Significantly; Will the Rally Sustain?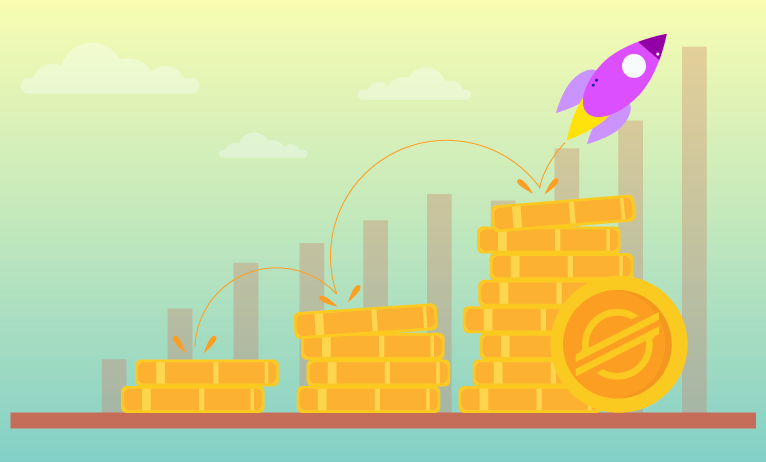 XMR price skyrocketed recently; correction started
Monero has formed a strong support level at $51.95; faces rejection above $53.74
The coin is currently near the 38.20% Fib level
Technical indicators are currently showing mixed signals
Monero has just attempted to carry out a breakout above the extreme bearish trend. The XMR coin is trading just above the short-term SMA line (50-day) while struggling to maintain the uptrend.
Monero Price Prediction
Amid market pressure, Monero opened today on a mild bearish note at $53.30 and initially took a fall. The price went as low as $52.07 and then started to uplift slightly. The XMR coin again dropped and found a support level at $51.95. From here, the coin struck a major bullish price move and rallied well above $53.
After a downward correction, the currency is trading just below the 38.20% Fib level at 11:28:38 UTC. Recently the coin has formed a bullish candle.
XMR/USD Price Chart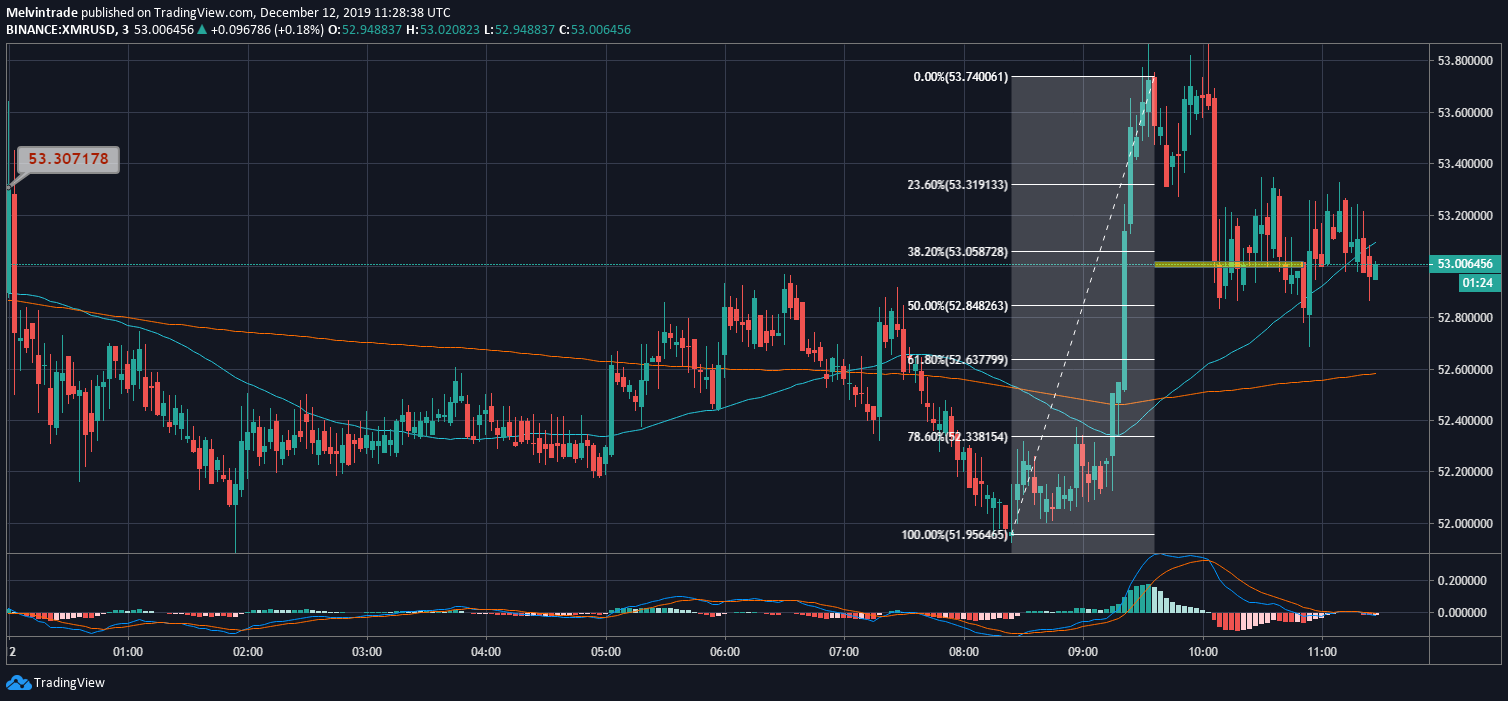 SMA lines look bullish enough at the moment as the short term SMA line has climbed well above the long term SMA line. However, the MACD chart has just traced a bearish crossover noting a negative price move for the XMR coin. Additionally, the coin needs to maintain its price path above the 50% Fib level to continue the upward trend.
Monero price may come across the price barriers at $53.72, $54.38, and $54.82 while its support levels stand at $52.62, $52.18 and $51.52.