Blockchain News
Merkle Science to Address Increasing Regulatory Requirements in Japan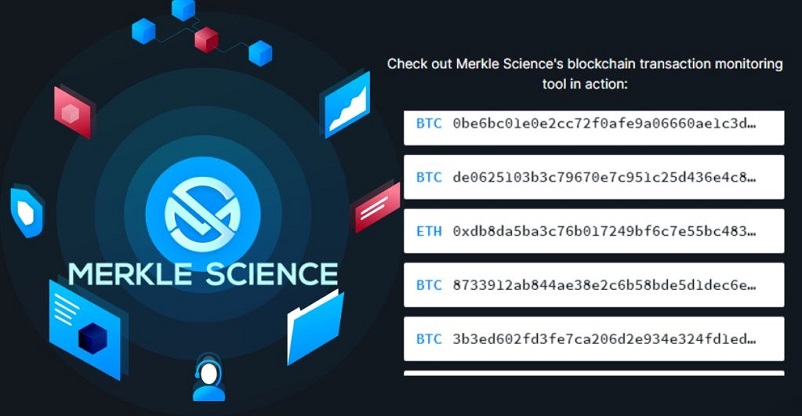 Singapore based blockchain monitoring and intelligence company Merkle Science announced today that it has entered Japan to address the increasing regulatory requirements in the country. The official launch of its Japanese language service comes after months of efforts by the firm's international team, which engaged with Japanese stakeholders including exchanges, financial institutions, and industry associations.
According to the official Medium post, the compliance and risk management departments of crypto exchanges, banks, and FinTech firms from Japan can now the famed blockchain transaction monitoring tool of Merkle Science in the Japanese language. The tool includes a feature to build and customize risk rules to identify suspicious transaction activity, that can be configured by users to align with definitions of suspicious transaction activity from the Japan Financial Services Agency (JFSA) and Japan Virtual and Crypto assets Exchange Association (JVCEA).
Former COO of the BlockchainHub Inc., and Chairman of the Japan Security Token Association, Go Masuda, has joined Merkle Science as the Japan Business Development Strategist. He stated that there was a lot of potential for Merkle Science's blockchain monitoring tool in Japan, which extends beyond the conventional crypto exchanges. He will be supported by Eva Ishii, ex-Legal, and Compliance Manager at Cryptoasset Service Provider Xtheta.
Speaking about their entry into the highly potent Japanese market, Mriganka Pattnaik, CEO of Merkle Science said,

Investors, too, seem to be interested in the firm's expansion in the blockchain intelligence segment. Larry Sukernik, Associate at New York-based Digital Currency Group commented saying they were confident that Merkle Science will soon become one of the leaders of blockchain monitoring in Japan. With headquarters in Singapore and offices in Bangalore, Seoul, and Tokyo, Merkle Science is well-positioned to be a leader in the segment not only back home and Japan, but in the entire Asia Pacific region. You can find more details here.