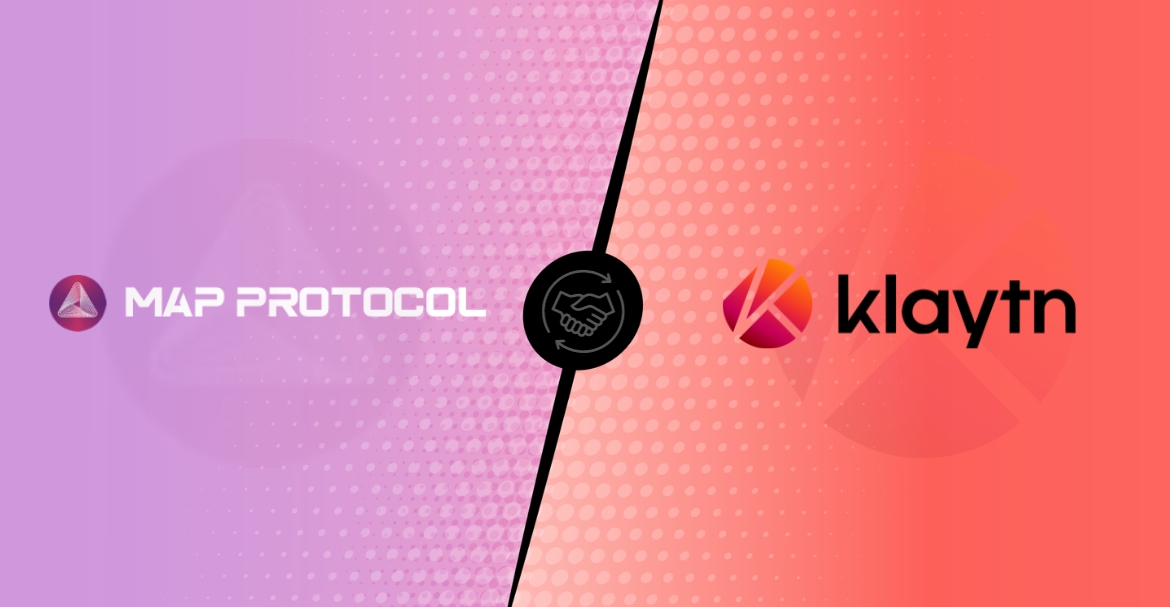 MAP Protocol has announced its strategic partnership with Klaytn to power the blockchain sphere of South Korea. Klaytn largely gains from this partnership as doors to connecting to EVM and non-EVM chains open up. NEAR Protocol is one such chain that will now become available to Klaytn.
Ultimately, MAP Protocol and Klaytn are driving toward attaining cross-chain interoperability with multiple chains. MAP Protocol, in the announcement, said that this is a step toward facilitating a more decentralized and efficient digital world.
MAP Protocol benefits from this partnership by coming across a community of over 11 million members spread across the globe.
A representative from MAP Protocol has appreciated this move, saying that interoperability is the future of blockchain technology and they are thrilled to be leading the force in that direction. The representative has also highlighted that the goal is to seamlessly connect to different blockchain networks in association with Klaytn.
John Cho, the Vice President of Marketing at Klaytn Foundation, has responded to this statement by calling their partnership a significant milestone. John has emphasized that this will serve well in expanding the ecosystem of Klaytn, adding that they will now have more channels to increase liquidity and utility for the native token.
It is anticipated that the two partners and the community of developers and consumers will benefit from this. For instance, they can now access a decentralized and more efficient digital experience.
MAP Protocol's representative has called this a win-win situation for the entire community of blockchain enthusiasts.
Klaytn and MAP Protocol found each other perfect after their values aligned, wherein the focus is on developing the South Korean industry of blockchain. The partnership between the two also looks to strengthen the emerging tech space in the region.
Moving forward, MAP Protocol and Klaytn will work closely to craft the future of blockchain in the region with the intention of having a more efficient, unified, and decentralized digital world.
This partnership follows MAP Protocol joining hands with Trust Wallet with the aim of revolutionizing the omnichain swapping and payment experience. The development dates back to the middle of July 2023, when Trust Wallet gained access to the light client of the MAP Protocol along with its ZK-based omnichain technology.
Benefits derived from this include increased trading efficiency, less friction, and easier onboarding to decentralized finance.
To begin with onboarding, the objective is to facilitate users' learning of DeFi in a streamlined manner. It primarily pertains to new users who desire to join the platform and transition their experience to Web3. A reduction in friction involves authorizing each token only once as opposed to multiple times. Lastly, users can request data from all aggregators to assess liquidity and efficacy. Consequently, experiencing an improved trading phase.
A strategic association between MAP Protocol and Klaytn is a way forward for South Korea in its endeavor to achieve the best of blockchain technology.