Blockchain News
Magic and ICON come together for extending Blockchain Adoption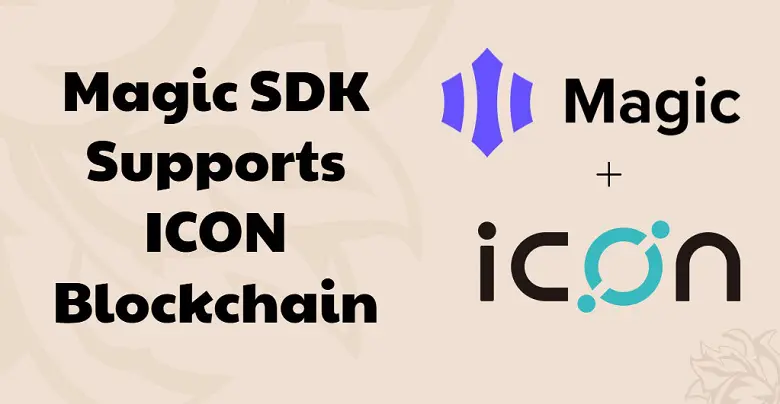 In an important step towards the mass adoption of blockchain technology, the Magic software development kit (SDK) has announced support for the ICON blockchain. It is interesting to note that ICON is one of the largest blockchain networks in the world and now, with official support from the Magic, this network is poised to further its adoption among the user base.
This development has come as a shot in the arm, especially in the backdrop of the continuous effort of Magic to extend its reach beyond the Ethereum network. It will definitely help the company to extend its reach and become a front runner in the adoption of blockchain technology among the masses.
The important implication of this association will manifest in the form of Fortmatic becoming available for applications that are developed on the ICON platform. Just so you know Fortmatic wallet can be integrated by decentralized applications in order to provide users with seamless access. The signing-in and operating procedure of this wallet are simply seamless and it will be available on the ICON blockchain network with Bridge. Also, given the fact that Bridge is built on the Magic SDK, developers can go ahead and have their own version of this wallet widget. Another usability of integrating Bridge is to take away all the pain points associated with the procedural and operational complexity that is often associated with the decentralized ledger technology.
Operational Mechanism
Behind the scenes, Magic ICON wallet will be created by Bridge and this wallet will be linked to the email addresses of users. On the deposition of the fiat currency, the banking partner associated with the ICON network will take hold of the money and Bridge will then issue stablecoin to users backed by the Fiat currency. All this will happen seamlessly and the only thing the user has to do is login into their account with their registered email ID and make the deposit.
Conclusion
It is quite evident from this partnership that not only direct stakeholders will be benefited from this association, but also the community of developers will derive some benefits. The whole process of integration across platforms will become easy, thereby contributing to the larger objective of the mass adoption of cryptocurrency and blockchain technology.