Blockchain News
BiiLabs Teams Up With MOBI To Use Blockchain In Transport Firms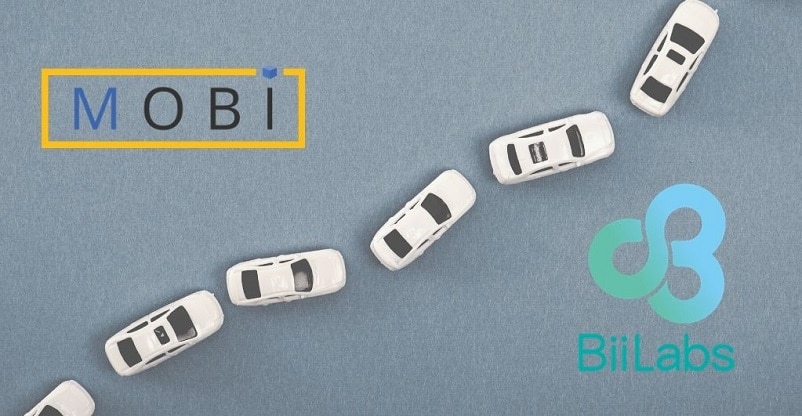 Serving as a powerful blockchain-supported startup firm leveraging distributed technology for IoT solutions, BiiLabs has entered into a strategic collaboration with MOBI, a member-led non-profit organization. MOBI is dedicated to revolutionizing the transportation sector with blockchain excellence to bring smarter and greener mobility on a global scale. The team released an official Twitter post to broadcast the news about the alliance. The post read:
As per the post, BiiLabs and MOBI will put in efforts to promote the adoption of distributed ledger technology in driving the revamping of the transportation sector. By working as a Blockchain-as-a-Service startup project, BiiLabs is focusing on mobility market spaces to leverage DLT-based solutions for enhanced operability and functionality. It offers a plethora of high-end services, including a car wallet system, TransIOT for Usage-Based Insurance (UBI), etc.
The partnership with MOBI will give BiiLabs team a golden opportunity to interact with some of the world's most reputed firms of transportation as well as other areas. These firms hail from a variety of domains, including automobile, technology, and non-profit space. All the entities will lay emphasis on promoting blockchain adoption and standardizing the usage in the industry.
The founder and CEO of MOBI, Chris Ballinger stated that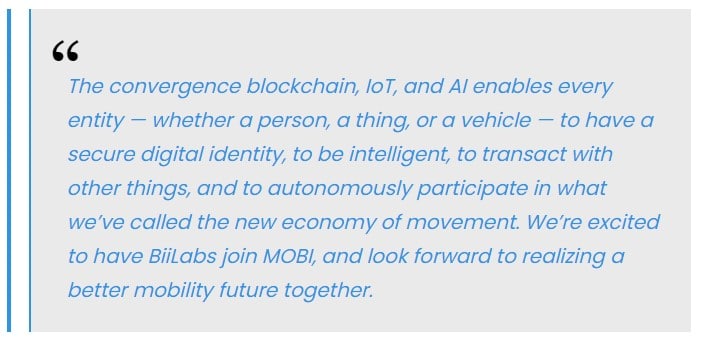 MOBI, the technology, and ledger agnostic project are fast expanding its network coverage through collaborations and partnerships with leading firms. Presently, it boasts of more than 100 member companies, including automakers, startups, non-profits, governments, technology and transit firms, mobility infrastructure providers, and many more. 
Lman Chu quoted, co-founder, and CEO, BiiLabs,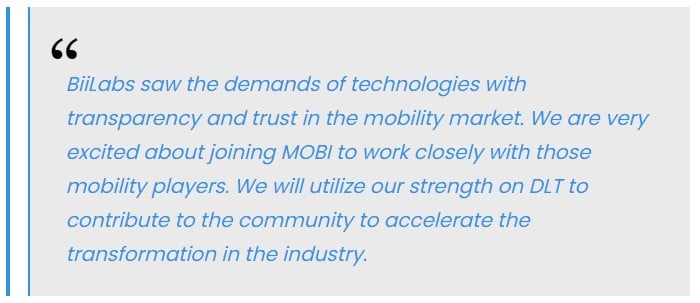 MOBI is working on designing blockchain-powered standards and solutions for the identification of cars, people, and business entities, secure exchange, and monetization of data, along with secured payment settlement services. It strives to make transportation more economical, efficient, secured, limited congestion, greener for all the users of the solution.