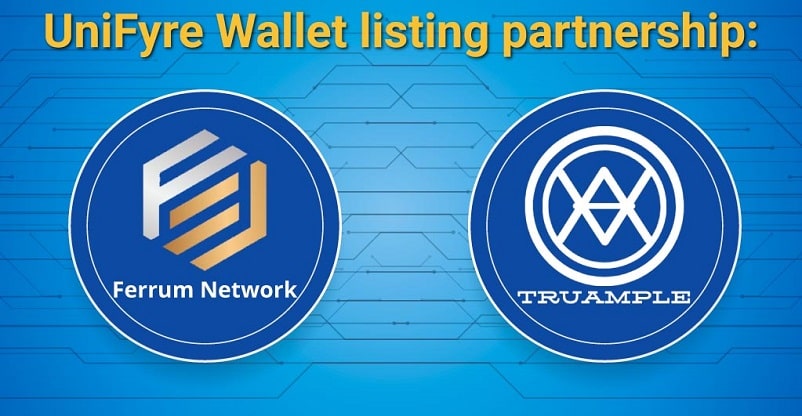 In an Important announcement, TruAmple announced its listing on UniFyre Wallet. The partnership is expected to extend to other areas in the future where both companies will come together to explore new avenues of growth and expansion in domains of mutual interest. The primary objective behind this coming together is to help investors gain financially by reaping financial rewards and to that effect, TruAmple's listing on the UniFyre will prove instrumental. Especially in situations where the performance of the Ample falls below the optimum level, the project will be used to protect the financial interest of investors. This will be done through the continuous balance of the equilibrium that will be monitored with the help of the supply of the tokens and their market price.
The biggest advantage of this listing is that the Link Drop technology that will be made available to the holders of TruAmple Tokens. As the name suggests, with the help of this technology, users can send the digital assets to others with the help of a single link using a platform of their choice. The various options available include Twitter, Facebook, LinkedIn, Telegram, Instagram, Reddit, and email. Further, this listing will allow the TruAmple to use Pool Drop technology, whereby up to 100 people can be delivered the digital asset using a single link. This feature is significant for marketing purposes as a large number of prospective customers can be easily reached with the help of this feature. There is also a third feature named "Swap Drop," although details of this feature haven't been revealed for now.
This development is significant from a range of perspectives – the adoption of digital assets, bringing decentralized finance (DeFi) into the mainstream, and making the exchange of cryptocurrency easy and seamless. It is expected that we will witness a range of product launches in the DeFi category, and the listing of TruAmple on UniFyre will prove an important step in revolutionizing the domain of cryptocurrency and blockchain technology.