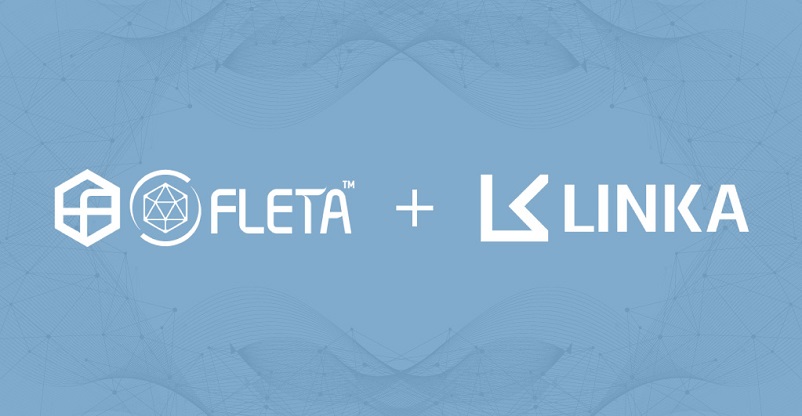 Of late, we have witnessed the inking of a strategic partnership between LINKA and FLETA. Both organizations have come together in order to support each other by creating a common ecosystem of technical knowledge and process capabilities. Just so you know, LINKA is a financial platform based on blockchain technology allowing users to use digital coins in their daily life without any unnecessary hassle.
Finer Details
The platform was founded by renowned financial names of South Korea and has come up with gateway solutions, LINKA PAY, to help people make transactions using both credit cards and virtual coins. One can easily classify this service as inter-usability as both real-world and virtual currency can be used for making transactions. This also means that you can go ahead with payment or transaction with cryptocurrency even without having knowledge about the domain.
LINKA rewards users through its token scheme for signing up with the service and using its gateway for making transactions. This reward strategy has proved quite successful in benefiting all the stakeholders of the ecosystem. Further, in order to promote cross-border transactions, the company offers various attractive schemes such as membership services, coupons, and vouchers, among others. It is important to notice that LINKA had already made its entry into the Samsung blockchain wallet in October last year. In addition, LINKA has partnership agreements with the host of corporate, including the likes of Amore Pacific, G-Market, and Shilla Stay.
Conclusion
The support offered by FLETA will be crucial in finding interoperability areas where both these projects can come together and find synergy to enhance their operational capabilities. This coming together will help the crypto universe expand its scope by bringing more users to the digital currency domain. In fact, this is a very good initiative, especially given the fact that there is no complexity involved in the process, and the whole procedure is quite simple to operate with. The support of FLETA will come handy as the company is quite rich in its technical and human resources, with its competencies well-acknowledged among the industry. Crypto analysts and experts are keenly watching this partnership, and results of this coming together will be waited eagerly in the future.