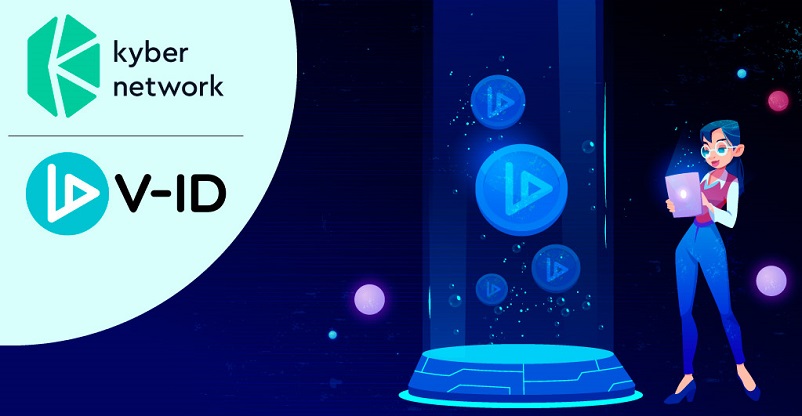 With an experience of supporting more than 70 ERC20 tokens, Kyber Network can be easily considered as one of the prominent players in the blockchain segment. It is a protocol based on blockchain that helps in aggregating the liquidity by tapping into a number of reserves. This helps in secure and fast token exchange with the help of any decentralized application.
Finer Details
Using the KyberSwap, you can access the VIDT token. In addition, other platforms and decentralized applications having the support of the Kyber liquidity protocol can also be used to access the VIDT token. Just so you know, V-ID is one of the fastest-growing organizations having customers in different segments across a range of industries. Some of its prominent customers include Nyenrode University, AmSpec, and Airbus Defense and Space.
Besides, V-ID has also got strategic partnerships with Dutch Blockchain Coalition, CMS Law, and IBM. Some of the use cases the company is working on include protection against data manipulation, invoices, certificates, etc. In addition, the functions related to data privacy and asset integrity are also offered by the organization.
We have also witnessed recently the foray of V-ID into VIDT DataLink architecture, which enables the users to have seamless connectivity between different software platforms linked with cloud computing and blockchain services. Experts see this venture as an important step towards the realization of a long-term strategy of V-ID to provide trusted services in the digital space.
Conclusion
It is great to witness the availability of VIDT on the Kyber platform. This will help create a win-win situation for both organizations and in fact, the partnership is expected to benefit all allied stakeholders in the digital and blockchain space.