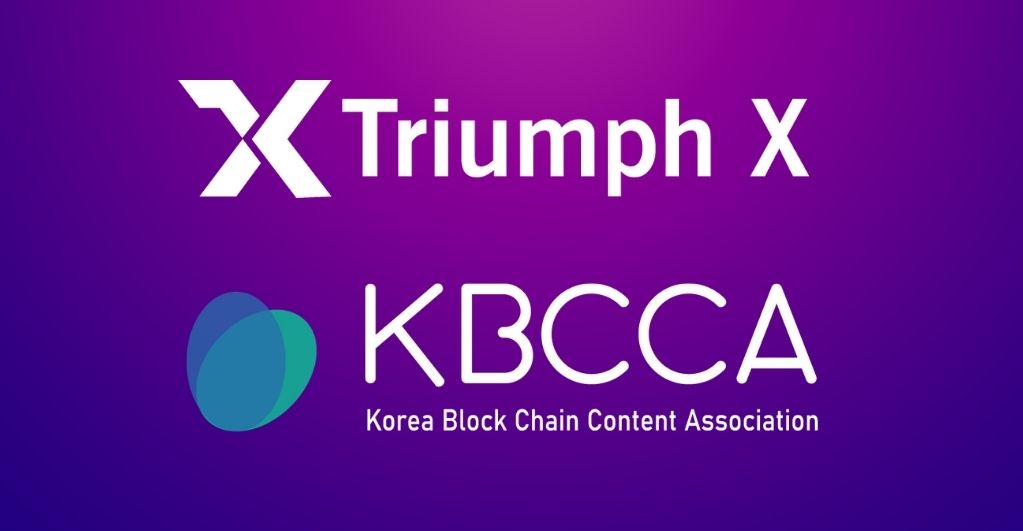 Known for its vision to create trading liquidity for non-fungible tokens (NFTs) across leading blockchain platforms, TriumphX added another feather to its crown on September 8, 2020, when it was appointed as Korea Block Chain Contents Association's (KBCCA) vice-presidential member.
TriumphX(TRIX) to Serve as a Vice Presidential Member of KBCCA

👇learn more👇https://t.co/bI2vrWusTo pic.twitter.com/smYJYOpAVj

— TriumphX (TRIX) (@TrixTriumphX) September 8, 2020
TriumphX's Vision
TriumphX is on the mission to create a decentralized ecosystem that allows trading of NFTs such as in-game items as well as real-life assets using its TRIX token. To achieve this goal, TriumphX has already acquired the crypto exchange Coinzeus.
Also, with the introduction of TRIX tokens, TriumphX aims at building a sustainable economy functioning on the tokenomics structure.
KBCCA's Vision
Korea is emerging as a hot spot for an industry specializing in providing blockchain-based content such as games, education, and many more. This industry is predominantly owned by small and medium-sized enterprises.
KBCCA was set up to promote this industry with the help of leading blockchain networks.
Gaming & Blockchain Technology
There has been significant growth in the global gaming market and recent trends suggest how this booming gaming industry can benefit from the blockchain technology.
The blockchain technology gives gamers full control over trading their in-game items by eliminating the need for game service providers and other third parties.
TriumphX's Polkdot-based blockchain technology boasts multiple features making it an ideal solution for the development of decentralized applications (dApps).
The scalability and interoperability of blockchain technology ensure the security and integrity of trading on NFT exchanges.
Conclusion
TriumphX has been proactive in extending its support for the gaming and esports industry by providing gamers with the most satisfactory and quality services. Further, by partnering with different decentralized exchanges, it aims to create and expand the game trading market.
In essence, it can be said that by relying on its expertise of developing dApps and with support from other KBCCA members, TriumphX is ready to take the gaming and blockchain industry in Korea to the next level.